Delicious soft centred Amaretti biscuits. So easy to make, crisp on the outside and chewy in the middle and they're naturally gluten-free too. Recipe VIDEO below.
If you fancy getting adventurous with your Amaretti Biscuits then why not give my other flavours a try...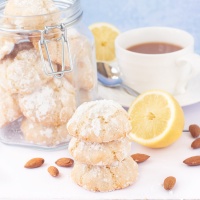 Have you tried this recipe? Please leave a comment and rating at the bottom of the page to let others know what you thought.