Advertising Feature
How to make a traditional snowball cocktail with Advocaat, lime juice and lemonade. The perfect drink for getting into the festive spirit this Christmas.
One of the things I love about Christmas is the build-up, all the little things you do to get yourself into the festive spirit. For us Christmas actually starts in October (a bit too early I know!) when we help the boys write their lists for Father Christmas. We used to do it a lot nearer to Christmas, but we quickly realised that if you don't pin little ones down to a finalised list, it'll keep changing right up until the last minute. Using October half-term to browse round the toy shops and write our lists ensures that Father Christmas has plenty of time to organise and wrap the presents.
When the time comes to wrap up our presents, we try to make it as festive as possible (because it's not the most exciting job otherwise!). We watch one of our favourite Christmas films (Love Actually or The Holiday), or something equally as seasonal like SPOTY or the X-Factor final, with some Christmassy popcorn and a little festive tipple. I've usually opted for a warm glass of mulled wine or cider, but this year my festive drink of choice is something a little different…the Snowball. It's been on my to-try list for ages but I'd never quite gotten around to it, so when Warninks invited me to give one a try it seemed like the perfect opportunity.
A snowball cocktail is made with Advocaat, lime juice and lemonade or soda (although there are little variations about such as adding cinnamon or toasted marshmallows). For anyone unfamiliar, Advocaat is a creamy drink that tastes (to me at least) like a fruity custard with a little extra kick. I actually think it tastes lovely on it's own in a glass with ice, but it also works really well as a snowball (although little tip, use freshly squeezed lime juice rather than bottled as it's much nicer that way – I have learnt from experience!).
As well as always trying to make the present wrapping as festive as possible, there are a few other things we like to do to get the family into the Christmas spirit. For me it's nothing big, it's all about the small things, those little details that you almost don't notice or do automatically each year but where Christmas wouldn't be quite the same without them…
Getting my advent calendar in the post. Even though I'm grown up with my own children now, my Mum still sends me a chocolate calendar to open. Each year it makes me smile when it arrives.
Listening to Christmas songs… Maria Carey, Wham!, Wizzard, the cheesier the better! There's a lot of people that seem to moan when the Christmas songs appear in the shops but I'm one of those people that wanders up and down the aisles of the supermarket singing along – sorry.
Putting up the tree (whilst listening to the cheesy Christmas music). I love my tree, it's all red and gold. Each year we like to choose a few new decorations to add to it. When I was little we always waited until mid-December to put up the decorations, I remember nagging my parents to be allowed to do it earlier. Fortunately in my house I'm able to do it nice and early so we've had ours up for a couple of weeks already 🙂
Decorating my Christmas cake, I love getting creative, creating little characters to go on top…
https://www.instagram.com/p/_zqzmTs8wc/?taken-by=charlotteslivelykitchen
Watching my boys in the school nativity – is there anything cuter?
Putting out a mince pie for Santa. Last year we made an extra special one just for him…
https://www.instagram.com/p/_rxNySs8zP/?taken-by=charlotteslivelykitchen
…and sprinkling some reindeer food (oats and glitter) outside near the chimney so the reindeers know where to go.
Crackers on the dinner table. The boys get so excited about them it's impossible not to smile.
One tradition I loved when I was a young child was sleeping in my sister's room on Christmas Eve, waking up in the morning and seeing what Santa had bought together (we never opened anything without Mum & Dad but liked to try and guess what was inside). We also sometimes sneaked downstairs had a good look through all the presents under the tree and then put them all back into place to pretend we hadn't :-). Then we climbed into Mum & Dad's bed to open our Christmas stockings. And now I do this with my boys.
As I said all of these are little things, but ones I always smile when I think about them. What are your favourite traditions that Christmas just wouldn't be the same without?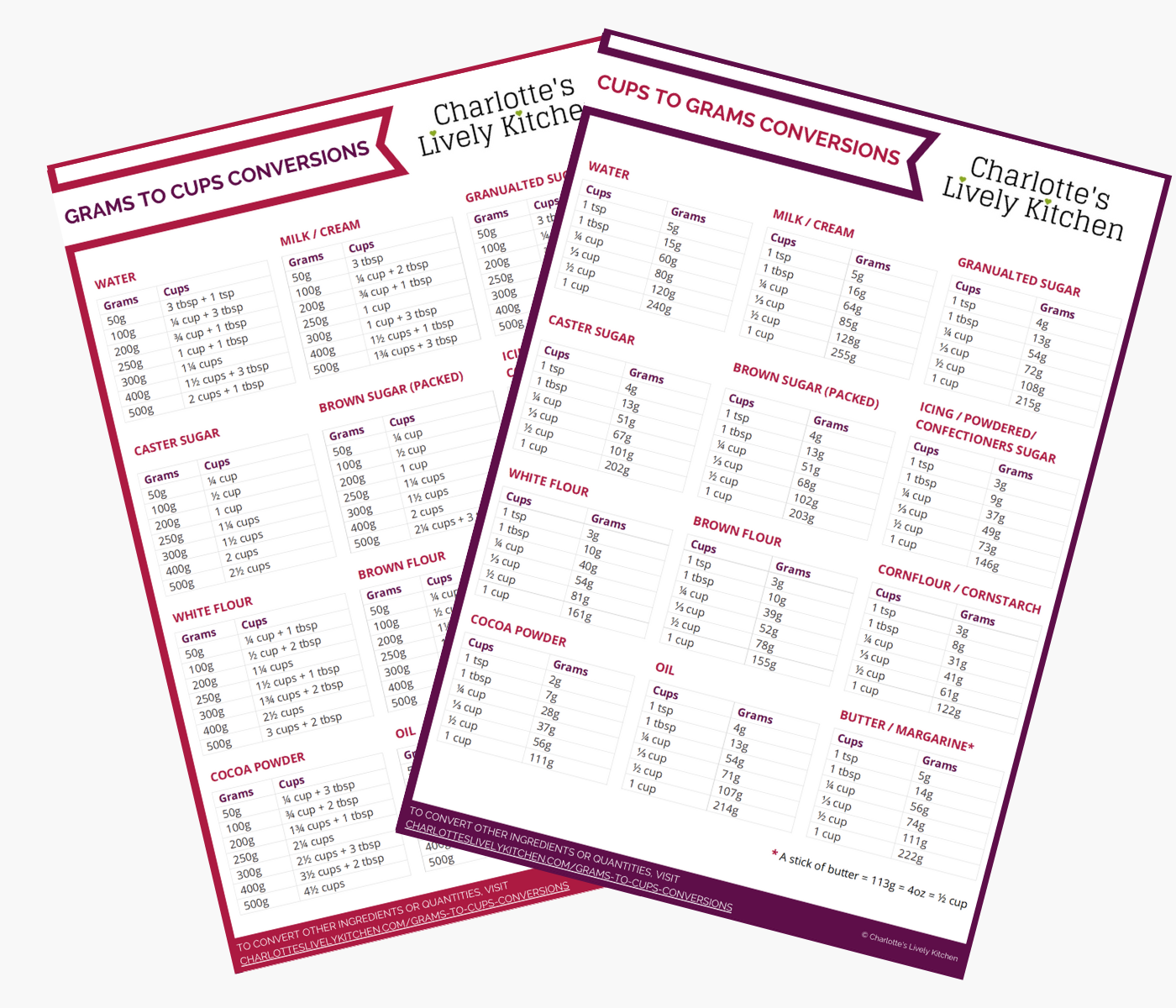 Subscribe to the Charlotte's Lively Kitchen mailing list to get your FREE printable grams to cups and cups to grams conversion charts for twelve popular baking ingredients
Snowball Cocktail
How to make a traditional snowball cocktail with Advocaat, lime juice and lemonade. The perfect drink for getting into the festive spirit this Christmas.
Print
Rate
Save
Go to Collections
INGREDIENTS
50

ml

Warninks Advocaat

25

ml

lime juice

Lemonade or soda

-

I use about 150ml, but enough to top up your glass
INSTRUCTIONS
Shake together the Advocaat (50ml) and lime juice (25ml).

Strain into a glass and top up with lemonade or soda.

Serve.
NOTES
Have you tried this recipe? Please leave a comment and rating at the bottom of the page to let others know what you thought.
WANT TO HEAR ABOUT NEW RECIPES FIRST?
SUBSCRIBE to the Charlotte's Lively Kitchen Mailing List
Any nutritional information provided is the estimated nutritional information per serving. Please refer to my guide to Charlotte's Lively Kitchen nutritional information if you would like to learn more about how this is calculated.
---
Warninks Advocaat is available in Tesco, Sainsbury's, Asda, Morrisons, Waitrose and any good convenience stores at a RRP of £11.00 for a 70l bottle.