Have a healthy and delicious start to your day with this quick and easy banana, peanut butter & mint green smoothie.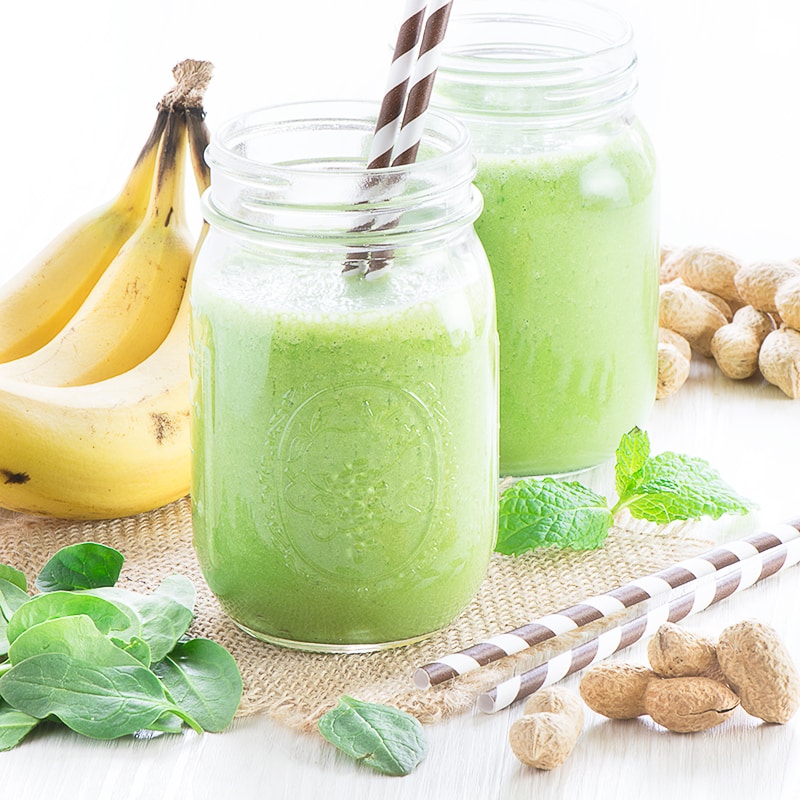 Introducing my new favourite breakfast… and it's a green smoothie! I'm never too sure whether smoothies really count as recipes, you simply chuck everything in and blitz it up – not too complicated. However, I love reading smoothie recipes and discovering different flavour combinations to try so I like to share them when I find a good combination too.
I never thought I'd jump onto the green smoothie bandwagon but here I am (although about 2 years later than everyone else admittedly). I've tried them in the past and simply couldn't fathom all of these claims from other bloggers and recipe sites that "you can't taste the green bits". In my version they were sitting at the bottom of the glass, very reminiscent of freshly cut grass – I could taste it and I really didn't want it to be there.
It turns out that in order to make a yummy green smoothie, you need a half-decent blender. I'd been using my 20-year-old very cheap and cheerful hand blender and it simply couldn't cope with all the greenery.
Just before Christmas I treated myself to a Vitamix and I've now discovered that all of those "you can't taste it" claims were true…well almost true I can't pick out exactly what the flavour is but in my opinion this smoothie definitely tastes better with the spinach that without it, it's not just there for the super nutrient boost you get. That said, knowing I'm getting all sorts of goodness from this smoothie does make me start the day feeling all smug (and a little less guilty when I crack and eat cake at my local parent and toddler group at about 10am 🙂 ).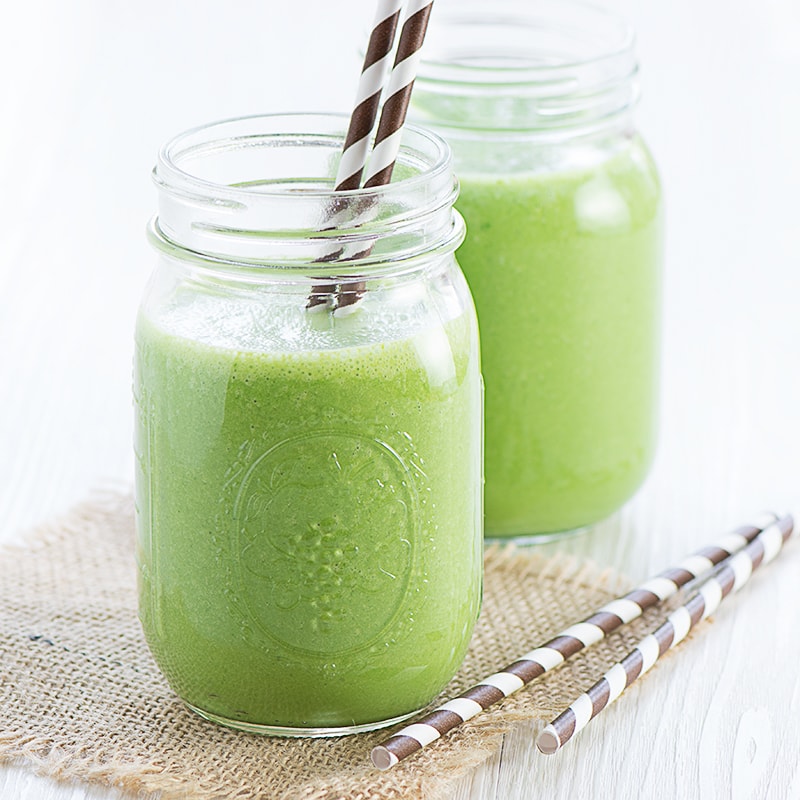 Enough of the green stuff, what else is in it?
Spinach was actually the last thing I added to this smoothie. I'd been experimenting with a banana and peanut butter smoothie but felt that it was too similar to my banana and almond breakfast smoothie, it needed to a little something extra. I turned to my trusty flavour thesaurus for suggestions of what to try with bananas and peanut butter and I was presented with an unexpected ingredient… mint. Personally it would never have occurred to me to put peanuts and mint together, but they go really well. The spinach was a bit of a random afterthought as I had some in the fridge and decided to chuck it in one day otherwise it was going to go to waste.
In the past I've been a bit of a shocker for buying a bag of spinach, using a handful and then hiding the rest at the back of the fridge until it's too late to use. Recently I've been trying to be better behaved and I've started freezing it in little bags (just enough for one portion) and then dropping it frozen straight into the blender each morning when I want a smoothie. I keep the mint frozen in a bag too and just take out a few leaves at a time. It's a great way to ensure you've got fresh spinach (as it really doesn't seem to last too long in the fridge) and I feel all good about cutting down on my food waste a bit.
If you want you can freeze the banana too, but I find it a bit too cold if I do that so I prefer to use them fresh from the fruit bowl.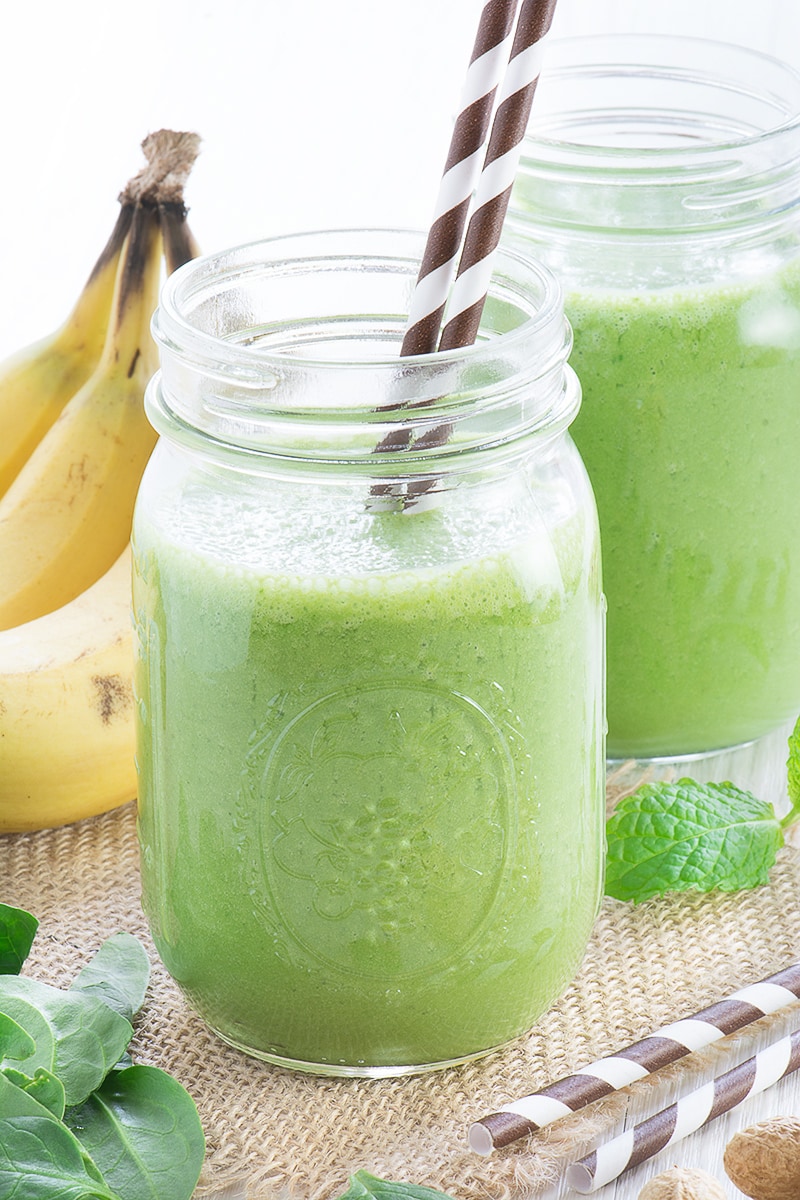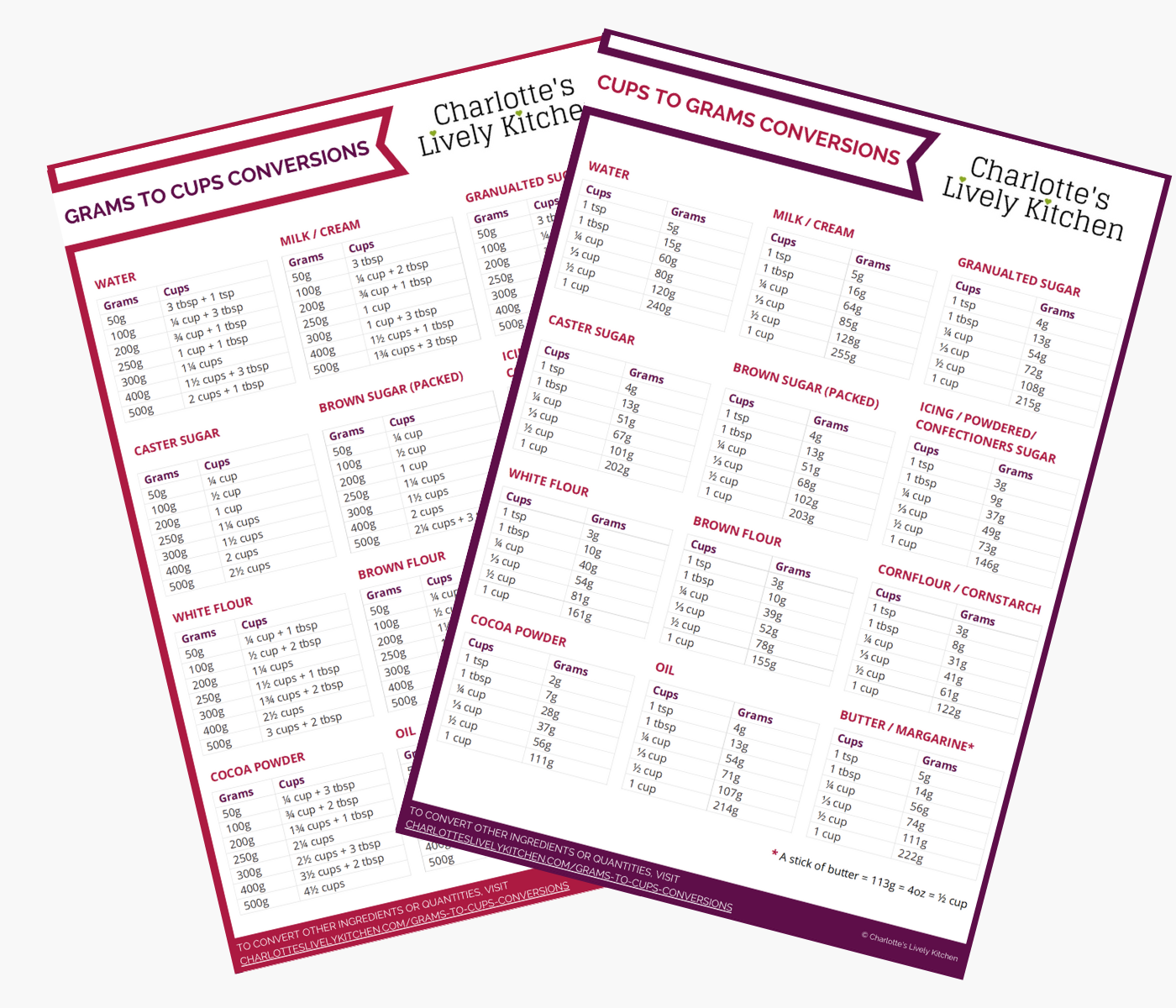 Subscribe to the Charlotte's Lively Kitchen mailing list to get your FREE printable grams to cups and cups to grams conversion charts for twelve popular baking ingredients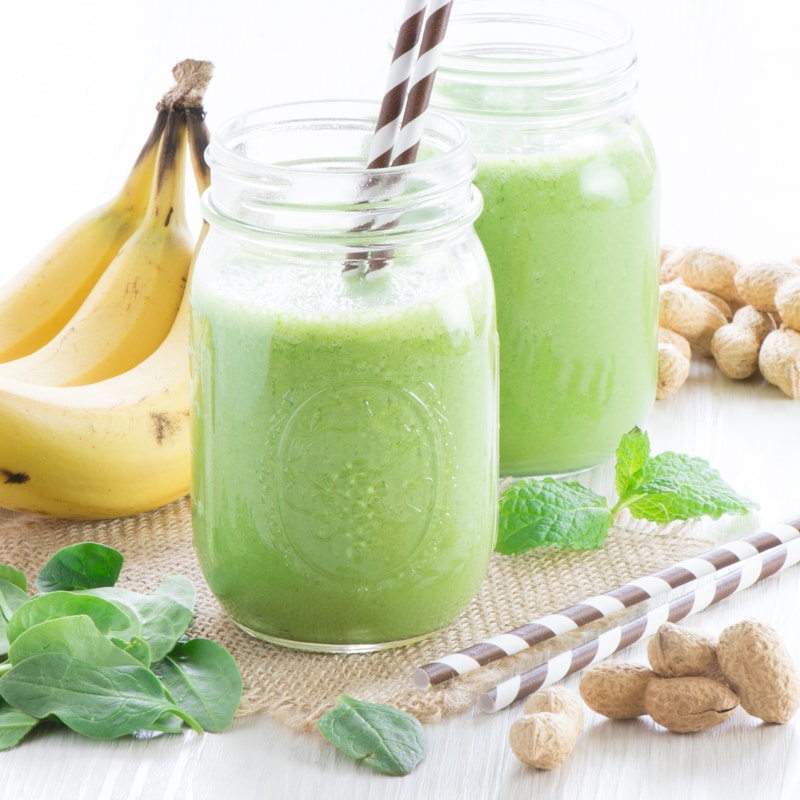 Banana, Peanut Butter & Mint Green Smoothie
Have a healthy and delicious start to your day with this quick and easy banana, peanut butter & mint green smoothie.
Print
Rate
Save
Go to Collections
INGREDIENTS
200

ml

almond milk

-

I've also used skimmed cows milk if I haven't got any almond milk in the fridge.

1

banana

40

g

fresh spinach

-

about 1 generous handful

1

tsp

peanut butter

-

heaped

A few fresh mint leaves
INSTRUCTIONS
Chuck it all into the blender, blitz until smooth and serve.
NOTES
Recipe serves 1 but you can multiply it up as much as you like as long as you can fit it all in your blender.
1.5 of your 5-a-day fruit and vegetables.
WANT TO HEAR ABOUT NEW RECIPES FIRST?
SUBSCRIBE to the Charlotte's Lively Kitchen Mailing List
NUTRITIONAL INFORMATION
Calories:
187
kcal
|
Carbohydrates:
28.9
g
|
Protein:
5.4
g
|
Fat:
6.3
g
|
Saturated Fat:
1
g
|
Sodium:
160
mg
|
Fiber:
5.3
g
|
Sugar:
15.4
g
Any nutritional information provided is the estimated nutritional information per serving. Please refer to my guide to Charlotte's Lively Kitchen nutritional information if you would like to learn more about how this is calculated.
---
Watch a video of this recipe and get some more delicious banana smoothie inspiration…
Free From/Suitable For
Suitable for Vegetarians and Vegans
Gluten-Free
Dairy-Free
Egg-Free
Corn-Free
Soy-Free
The ingredients for this recipe are commonly available free from all these allergens. However, please ensure you double-check allergen information for all ingredients.