A selection of delicious, filling meals all with less than 500 calories a portion.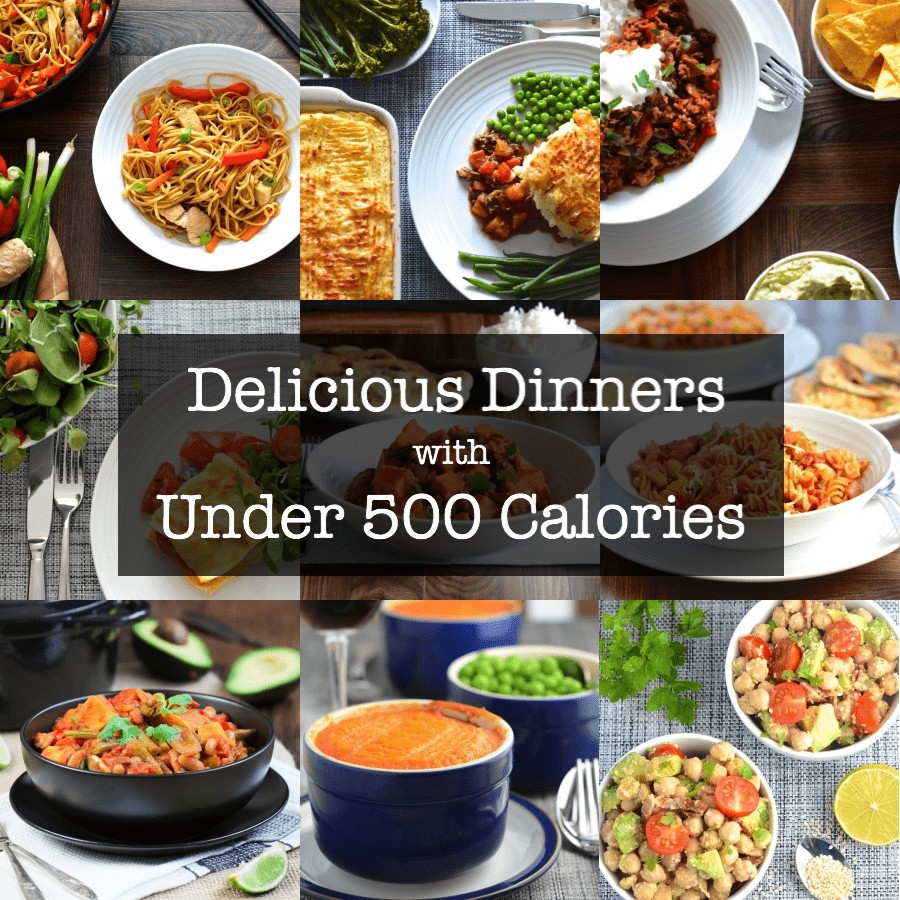 Happy New Year!
You only need to take a quick peek through the recipes I've been posting recently to know that I enjoyed my Christmas food. Unfortunately this has necessitated me spending the morning browsing though my recipe index to find all my healthy (by healthy I mean low calorie, although many of these are healthy for other reasons too 🙂 ) dinners to make over the next few weeks to get me back on the straight and narrow.
The great thing about these dinners is that I didn't design them with dieting or healthy eating particularly in mind, I just cooked something I thought tasted good and then worked out all the nutritional information afterwards to share alongside the recipe. This means that these don't feel like diet food, they're delicious and you get a proper decent sized portion that'll keep you filled up.
Meals with under 500 calories
[supsystic-gallery id=46]
---