This homemade beef burger recipe is so quick and simple to make, with just two ingredients. You won't want to buy ready-made ever again!
We've had a couple of days of glorious warm weather up here in North Wales which got me thinking about barbecues. When it comes to barbecues as a family we're quite traditional and tend to stick to sausages and burgers (actually I like all sorts of different things – ribs, chicken, kebabs… but I'm in a family of BBQ fussiness so I tend to stick to what everyone else wants!).
What are your favourite barbecue foods?
Making simple homemade beef burgers is incredibly easy and there are quite a few good reasons to give it a try…
Unlike some pre-prepared burgers, you know exactly what's gone into the burger because you put it there. If you're unsure about pre-prepared mince (I'm not, I'm very trusting, but I know some people are) you can always choose your beef at the butchers and ask them to mince it for you.
You can change the size to suit who you're cooking for. A whole burger is too big for my boys (who are two and four) so I make them thinner ones that are much more suitable.
Sticking on the subject of children, when you make your own beef burgers you can add as little or as much salt as you like. When I'm making burgers at home, I'll make little ones for the boys without any added salt, and then add seasoning and make the burgers for us.
They contain just two simple ingredients (beef mince and salt) so they're perfect for people on special diets such as gluten-free, wheat-free or egg-free which not all ready-made burgers are (although not so great for vegetarians or vegans!)
Another great reason why it's useful to know how to make your own burgers is that here in Wales we don't get all that many days with perfect barbecue weather, so you tend to find that when that day happens everyone swarms to the supermarket and bulk buys all of the meat they can get their hands on. I've had several instances where I've turned up at the chiller only to discover that it's already been cleared out by people with far better planning than me.
If you can make your own there's no problem!
How to make tasty homemade beef burgers
I've added the full recipe below. However here are a few tips…
Keep it simple – There are lots of recipes out there that add all sorts to the burgers. In my opinion it's just not necessary. I use just two simple ingredients – beef and a little salt. That said, once you can make a great basic burger than why not start having a play with flavourings, you can add all sorts of herbs and spices. I even sometimes go for a hidden cheesy centre!
Don't go too lean with your mince. In all my other recipes with beef mince I use extra lean so cut down on the fat. However, when you're making something so simple a little extra fat tastes better.
The better the mince the better the burger. These burgers are simple beef mince with a little salt to enhance the flavour. If you buy rubbish mince then there's no disguising it with other ingredients.
Don't play around with it while it's cooking. The more you play with it, the more of the juices will flow out and it'll make your burger drier.
How do you know when your burgers are cooked
One worry I have when cooking burgers at home is making sure that they're properly cooked. This has become especially important as I'm now feeding them to my little ones too.
In the past I've tended to go for the "I think they're cooked so I'll just leave them on for another 10 minutes and make sure they're incinerated" approach. Whilst there's little chance of getting food poisoning this way, it's also not the best way to ensure you get  a yummy burger.
According to the USDA, ground beef should be cooked to 160ºF (71ºC) to ensure it's safe to eat. I've never owned a meat thermometer before so never bothered checking (hence the incineration method). However, my chocolate thermometer came in handy as when you remove the spatula attachment it's perfect for sticking into meat to check if it's done (I've tried it on roast chicken too). There are probably better meat specific thermometers out there, but it did the job so I was happy.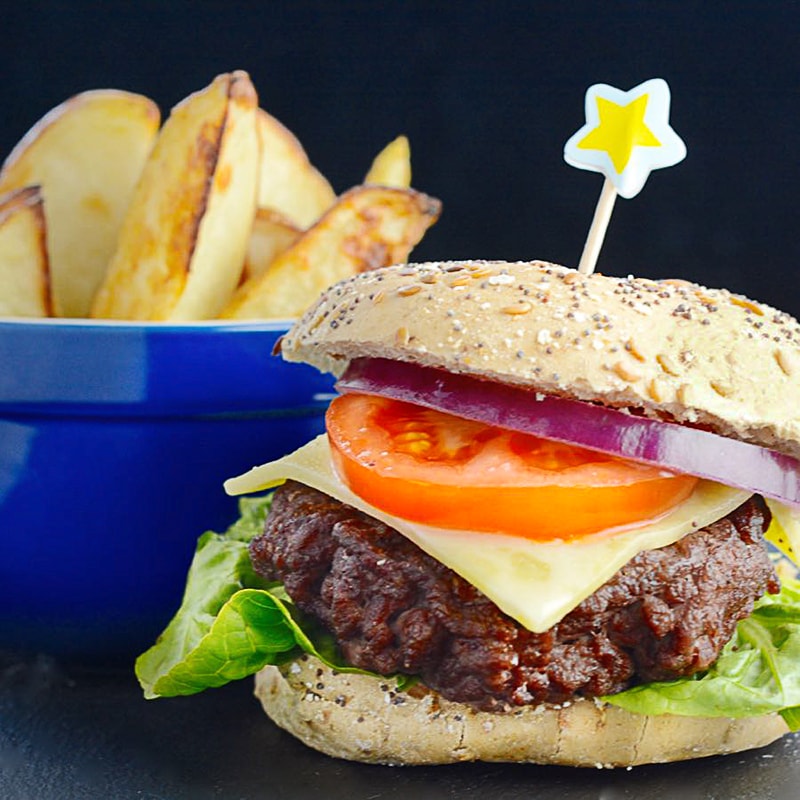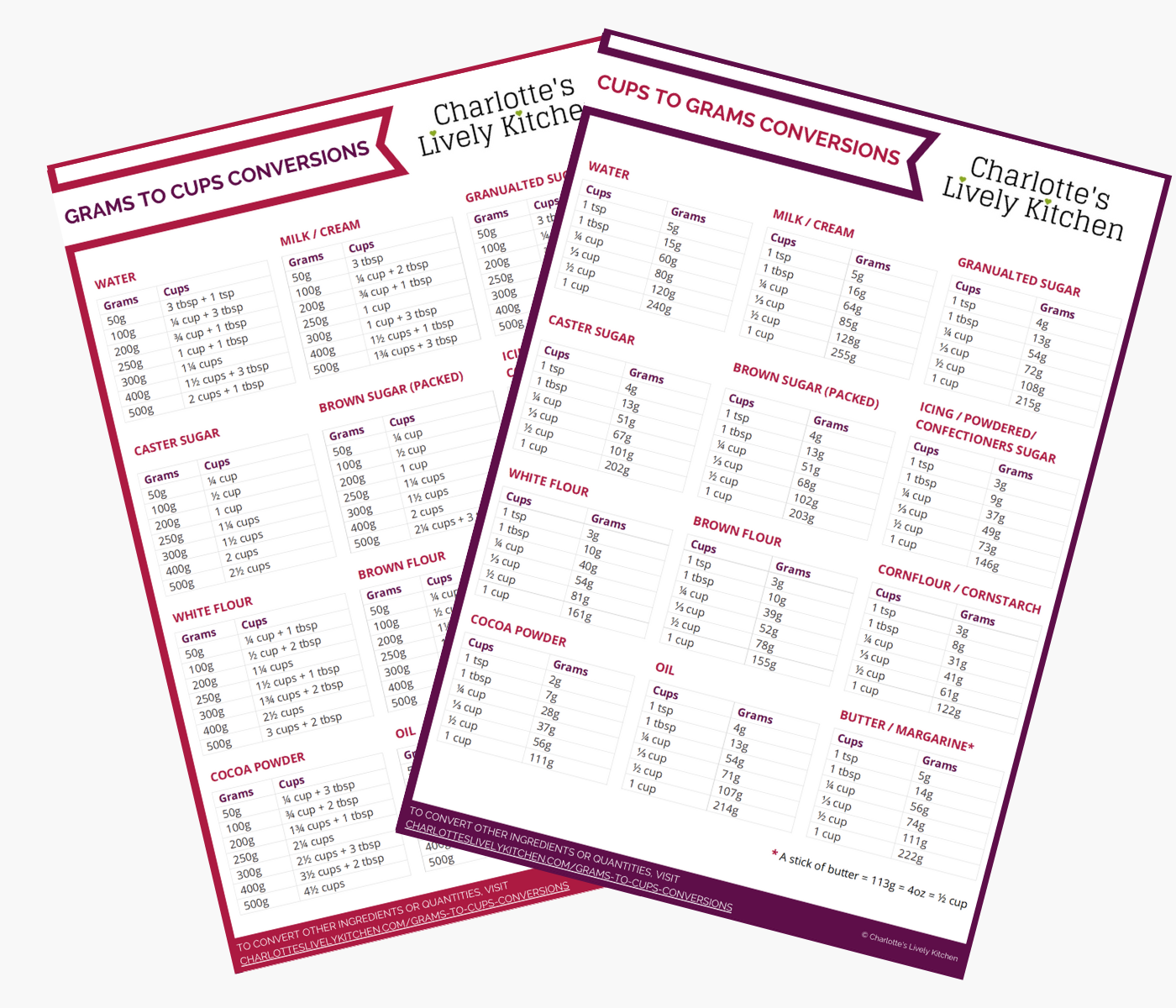 Subscribe to the Charlotte's Lively Kitchen mailing list to get your FREE printable grams to cups and cups to grams conversion charts for twelve popular baking ingredients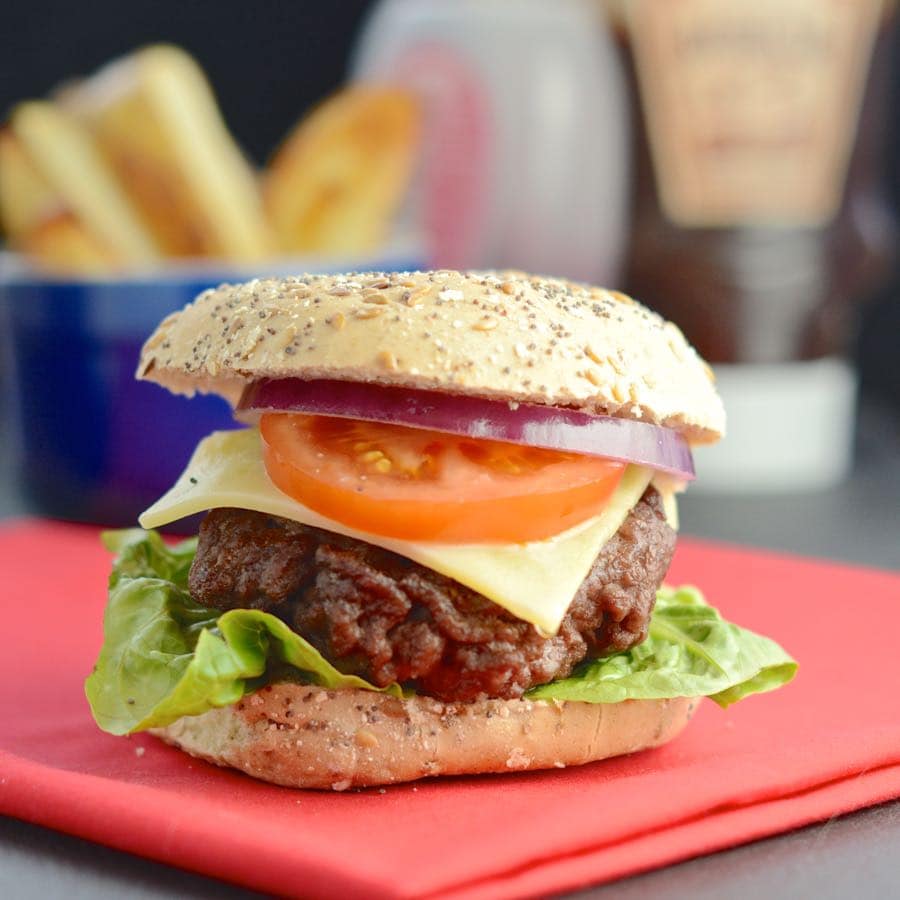 Easy Homemade Beef Burgers
This homemade beef burger recipe is so quick and simple to make, with just two ingredients. You won't want to buy ready-made ever again!
Print
Rate
Save
Go to Collections
INGREDIENTS
500

g

good quality beef mince

Salt
INSTRUCTIONS
Pre-heat your grill/barbeque

Place the beef mince in a large bowl and break it up slightly with your hands.

Season with salt (I use about ¼ tsp) and carefully mix it with your hands to ensure it is evenly spread – if you're unsure you've added the right amount of seasoning then simply fry a little bit in a small pan to taste before carrying on.

Divide the mince into 4 and roll each into a ball.

Place the balls down on a work surface and pat them to make them flatter. Use your hands to push the sides in slightly so they make an even(ish) circle – you don't need to completely squish them, they don't need to be too tightly compacted, just enough to hold them together. If there's any mince trying to escape, gently pinch it together with the burger.

Place into the heated grill/barbeque and cook for 12-15 minutes until cooked through, turning halfway through the cooking time.

Serve.
NOTES
I have provided the instruction for grilling/barbecuing the burgers. They can also be fried, oven cooked or cooked in something like a George Foreman grill.
Have you tried this recipe? Please leave a comment and rating at the bottom of the page to let others know what you thought.
WANT TO HEAR ABOUT NEW RECIPES FIRST?
SUBSCRIBE to the Charlotte's Lively Kitchen Mailing List
NUTRITIONAL INFORMATION
Calories:
231
kcal
|
Protein:
24.5
g
|
Fat:
14.8
g
|
Saturated Fat:
6.5
g
|
Sodium:
400
mg
Any nutritional information provided is the estimated nutritional information per serving. Please refer to my guide to Charlotte's Lively Kitchen nutritional information if you would like to learn more about how this is calculated.
---
Free From/Suitable For…
The ingredients I used to make this recipe are all free from the following allergens. However, please check any labels carefully for allergens you need to avoid as brands can vary and product recipes can change over time.
Gluten-Free
Egg-Free
Dairy-Free
Tree Nut-Free
Peanut-Free
Sesame-Free
Soya-Free
Sulphur Dioxide & Sulphite-Free
Fish-Free
Crustacean-Free
Mollusc-Free
Celery-Free
Mustard-Free
Lupin-Free