Advertising Feature
Delicious Mississippi smoked pulled pork served with rice, beans and vegetables. Plus ideas for using up any leftovers and my top tips for reducing food waste.
Isn't it great when you try something new which you think will be nice and it tastes even better than you expected. I remember that feeling when I first tried the Iceland Luxury Sirloin Steak and I had it again recently with their new World Famous Smokehouse Mississippi Smoked Pulled Pork. For starters it's beautifully tender and just falls off the bone and secondly the barbecue sauce it's cooked in is just delicious.
It's part of their new World Famous range, which once defrosted can be kept in the fridge for 7 days. As well as the pulled pork it also features dishes such as Smoked Peking Duck Wings, Memphis Tennessee Meaty Pork Ribs and Lamb Shanks in a Mint & Rosemary Gravy.
I use a lot of frozen food in my cooking as it's always there when I need it and the vegetables are often ready prepared which is a great time-saver. However, there are some foods that are best (or can only be) defrosted before cooking and generally the advice on these is to use them up within 24 hours.
This is great if I have a meal plan and stick to it, but if something crops up and it doesn't get eaten when I intended it to be, then it either goes to waste or I'm up late figuring out something to make with it that can then be used up later. The fact that this range keeps for 7 days after it's defrosted means that if plans change then it's no problem. It also means that if you get a bit carried away in Iceland and buy more than there's room for in the freezer (my freezer isn't huge so this can be a problem), then it can be popped into the fridge without worrying about needing to use it up straight away.
My top tips for reducing food waste
According to Wrap , UK households waste an average of £700 of food every year, that's a total of £12.5bn (just think what we could do with that money!). Iceland is passionate about reducing food waste and have asked me to share some of my tips…
Don't plan too much – I know, I know this probably goes against every food waste reduction tips post you've ever read but hear me out. Personally I find that if I plan more than a couple of days ahead my plans will change and something I'd meant to cook doesn't happen. If I've planned a week in advance there's nowhere to slot that food into the plan so it'll end up going to waste. By not planning too far ahead I can look at what I've got in the cupboards, fridge and freezer, think about what I can make with it and only buy what I need to complete the dish from the shops. This approach depends on being happy with popping into the supermarket/shop every couple of days (which I do as my house seems to be surrounded by them!), so if you do one big weekly shop then detailed meal planning is the way to go for you.
Avoid choosing foods that go off too quickly – That way if your plans change you've still got plenty of opportunity to use them up.
Help supermarkets reduce their food waste too – In my last point I said about choosing food that lasts just in case. However, if you're popping out to the shops just before cooking dinner then the chances of plans changing are slim so at those times buy something that's close to its use-by date. The £12.5bn of household food waste is only around half of the problem with the rest coming from shops and restaurants. If a product in a shop goes past its use-by date it won't be sold. By buying something with a long date when you're using it up in the next hour (presuming there were shorter dates on the shelf), then even if you didn't waste anything yourself your action may have meant that the shop needed to instead.
Check your cupboards before you shop – Write a list of what you need for your next meal(s) and then double-check if you have it (or something that you could easily substitute for it) before heading out.
Keep your cupboards, fridge and freezer organised so it's easy to spot what you already have – try and group similar items together so it's easy to check. Also, try and move items that need using up first to the front so you focus on them when deciding what to cook. Make sure your food is labelled in the freezer so you know what's there at a glance.
Don't always stick to the recipe – If you're baking then sticking to the recipe is important, but for a lot of dinners you can easily twist them to use up what you have e.g. add extra veg into a bolognese, use cream cheese instead of béchamel in a lasagne, etc… It may not taste exactly like the original but you'll probably still end up with something good (as long as you don't go too crazy with it) and you never know you might just discover a new combination that's even better than what you planned to make.
Remember that best before dates are just a guide – if it's got a use by date then don't go past it, but best before is just that, best before but usually fine for a while afterwards. I often use up veg well after the date, judging by look and feel whether it's still OK to eat.
Use the #PowerOfFrozen if you can – it lasts for ages.
Don't get carried away in the supermarket – All those 3 for 2 offers, or larger "better value" packs can be very tempting but only use them if you're planning on using the food (or buy the extra and pop it into the food bank to benefit someone else). OK, if it's something with a long life that you use regularly like tinned tomatoes or pasta then it's unlikely to go to waste, but why buy a big bag of potatoes if you only want a couple?
Don't cook too much – similarly, don't get carried away when you're cooking. If you're cooking for two people then don't cook enough for four, and if you do cook too much then think about how you can use the leftovers rather than just chucking them away (I've added some ideas for the pulled pork leftovers along with my recipe).
Think about what you're throwing away and why – If you do find you're throwing away unused food think about why. Did you buy too much in the first place? Did your plans change? Did it go off too soon (was it stored properly)? If you're throwing away the same things again and again what changes can you make to either reduce the amount you buy in the first place or to use it up (e.g. if I buy fresh onions and don't use them I chop them, freeze them and use them straight from frozen).
I'll hold my hands up and admit that I'm not always perfect with food waste (almost always as a result of rushing out to the shops without checking what I've already got in or grabbing a bag of veg with more in it than I really need), but if I stick to my own advice then it really does help.
If you're thinking about reducing food waste then it's also worth thinking about what you're using to store the food in, e.g. wrapping a single slice of bread in cling film before freezing it will help it last longer but then the clingfilm goes in the bin and plastic waste isn't all that great either.
Think about what you're using to store food and try and use reusable containers if you can. I've washed the foil tray my pulled pork came in as it's perfect for making a lasagne or cottage pie to freeze as it can then be defrosted and popped straight into the oven when I want to eat it.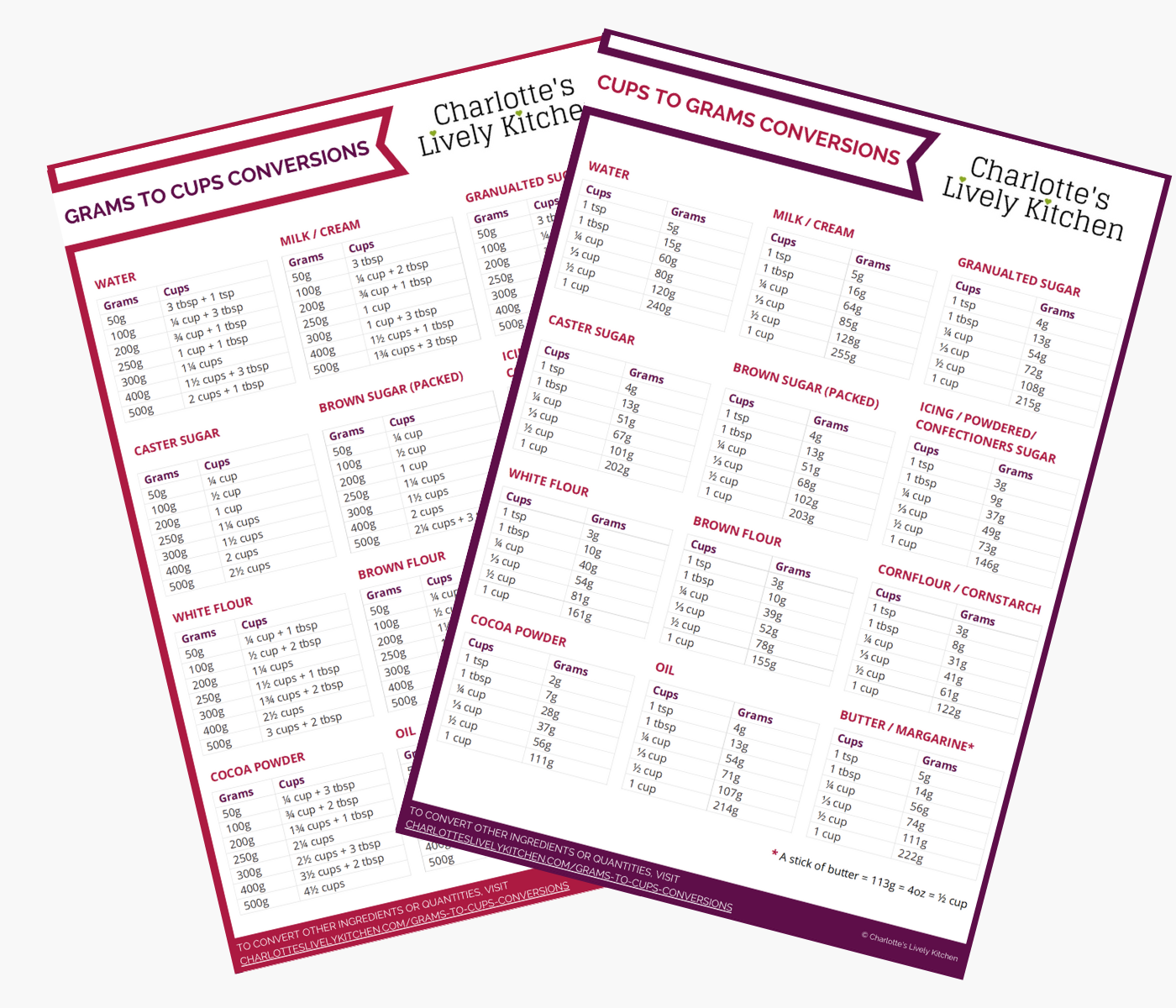 Subscribe to the Charlotte's Lively Kitchen mailing list to get your FREE printable grams to cups and cups to grams conversion charts for twelve popular baking ingredients
Mississippi Smoked Pulled Pork with Rice and Beans
Delicious Mississippi smoked pulled pork served with rice, beans and vegetables. Plus ideas for using up any leftovers and my top tips for reducing food waste.
Print
Rate
Save
Go to Collections
INGREDIENTS
Optional
Sour cream

Fresh coriander to serve
INSTRUCTIONS
Cook your pulled pork according to the pack instructions (I roasted mine in the oven but you can also use the hob or microwave).

While the pulled pork is cooking, cook your rice according to the pack instructions.

Heat your olive oil (2 tsp) in a large frying pan, add the onions, sweetcorn and peppers (150g of each) and fry on a low heat for around 10 minutes, stirring regularly to ensure they don't burn. Drain the mixed beans, add them to the pan and fry for a further 5 minutes until the vegetables are soft with a little bite to them.

Once the pulled pork has cooked, remove it from the oven and use two forks to shred the meat. Drain the rice and add the pulled pork and vegetables to the rice pan, Mix together so that everything is coated in the barbecue sauce. Season with a little salt to taste and serve (I like it with a little sour cream and fresh coriander leaves).
NOTES
Take a look below the recipe for some ideas for using up any leftovers (although if you stick to point 10 above then you shouldn't have any 🙂 ).
Switch the vegetables for fresh if you have any to use up (or tinned for the sweetcorn), similarly switch the mixed beans for any similar beans you have in the cupboard.
2.5 portions of fruit and vegetables.
WANT TO HEAR ABOUT NEW RECIPES FIRST?
SUBSCRIBE to the Charlotte's Lively Kitchen Mailing List
NUTRITIONAL INFORMATION
Calories:
561
kcal
|
Carbohydrates:
77.1
g
|
Protein:
33.3
g
|
Fat:
11.3
g
|
Saturated Fat:
3.2
g
|
Sodium:
360
mg
|
Fiber:
9.5
g
|
Sugar:
20.3
g
Any nutritional information provided is the estimated nutritional information per serving. Please refer to my guide to Charlotte's Lively Kitchen nutritional information if you would like to learn more about how this is calculated.
---
A few ideas for your leftovers
Theoretically if you've planned properly then you shouldn't have any of these, but if you find you do then you could make…
Mississippi Smoked Pulled Pork Wraps
Store the leftovers in the fridge and the next day you can make these wraps for lunch by simply putting them into a flour tortilla and topping with some sour cream (and maybe a bit of grated cheese too) for a quick and delicious lunch.
Mississippi Smoked Pulled Pork Layered Salad
If you've realised you've made too much before mixing it all together then you could make this layered salad in a jar. Put a layer of pulled pork at the bottom (make sure you add some of the sauce too), add a layer of rice, add a layer of the veg and beans and then finally top it with some mixed salad leaves.
Mississippi Smoked Pulled Pork Sliders
If you only have leftover pulled pork you could make some pulled pork sliders by popping it into some soft white rolls and topping with some crunchy coleslaw.
If you're after even more ideas then take a look at these pulled pork noodle jars and pulled pork brioche buns from Feeding Boys who's also shared her top tips for reducing food waste.
Free From/Suitable For…
Dairy-Free
Egg-Free
Gluten-Free
Nut-Free
Soy-Free
The ingredients for this recipe are easily available free from all these allergens. However, please ensure you double-check allergen information for all ingredients.
The World Famous range can be purchased in store or online. Don't forget you can get free delivery on orders over £35.