Advertorial for Twinings
Spicy Chai Tea & Cranberry Ice Loaf – A family-sized iced bun packed full of plenty of Twinings Spicy Chai Tea-soaked cranberries.
As promised last week, I'm back with another recipe for Twinings, this time using their delicious Spicy Chai Tea – black tea with cinnamon, clove and ginger. When I was asked to create this recipe the flavour was new to me and I have to admit that the first thought that hit me when I opened the box was Christmas, with the aroma of cinnamon, cloves and ginger. This initial hit of Christmas inspired the use of cranberries in this recipe, although whilst is does have a hint of festiveness about it, it would be delicious all year round.
The Twinings Spicy Chai Tea is delicious. I tend to stay quite traditional with my tea, I'm an English Breakfast kinda girl with the occasional treat of some Darjeeling, but I really enjoyed this. There's enough black tea in the bags that you still know you're drinking tea, and then the spices come though, strong enough that you know they're there, but definitely not overpowering – delicious!
As with my Bara Brith Biscuits, Twinings tea is perfect for this recipe as the depth of flavour the tea has really comes through each time you bite into a piece of cranberry giving a hint of tea and all of the beautiful spices.
For this recipe I wanted to create something that embodied the idea of the Twinings tea blending process. Blending quality tea is a step-by-step, complex process with each step requiring attention and precision to make the perfect tea, and bread is a bit like that too – combining the ingredients in the right way, kneading, proving, shaping and baking (although don't be scared, if you follow the tips and steps in the recipe you'll end up with a perfect loaf 🙂 ).
Fortunately it's much quicker to learn to make a great loaf than the 7+ years needed to know how to blend great tea!
A top bread making tip
A few months ago I went to a bread making workshop and there was one tip that's always stuck with me. I thought it was about time I shared it with you too as it's made a huge difference in guaranteeing I always make great bread.
Many bread recipes call for "lukewarm","warm", "tepid","hand hot" liquid to be added. The reason for this is that the slight warmth helps the bread to prove more quickly (the same reason you see everyone on Bake Off using the warm proving drawer to speed up the bread-making process when they're under time pressure). However, it's not necessary.
The tip I picked up on the course was to keep my liquid on the colder side, the bread will take longer to prove (so you need a bit more patience – but plenty of that is needed in bread making anyway), but it always gets there in the end. Whereas if you accidentally add liquid that's a little too hot (which I've done in the past), you'll kill the yeast and then it won't prove at all.
A few variations
I decided to make this in a loaf tin because I love how neat and tidy it looks, but if you don't have a loaf tin then you could simply place the dough directly onto a baking tray, divide it into 6 and make individual iced buns (note that the cooking time will be 10-12 minutes rather than the 20-25 suggested in the recipe), or if you're feeling adventurous then you could make a plaited loaf.
I tried this loaf with a few different types of dried fruit including flame raisins and cherries. There was a little disagreement in my household about which was best, in the end cranberries won because it's my blog and the cranberry loaf was my favourite!
I love how the slight sourness of the cranberries compliments the sweet icing on top of the loaf and I love the gorgeous ruby colour running though the loaf when you slice it open. However, if you've not got dried cranberries or have another favourite dried fruit then simply swap that in instead.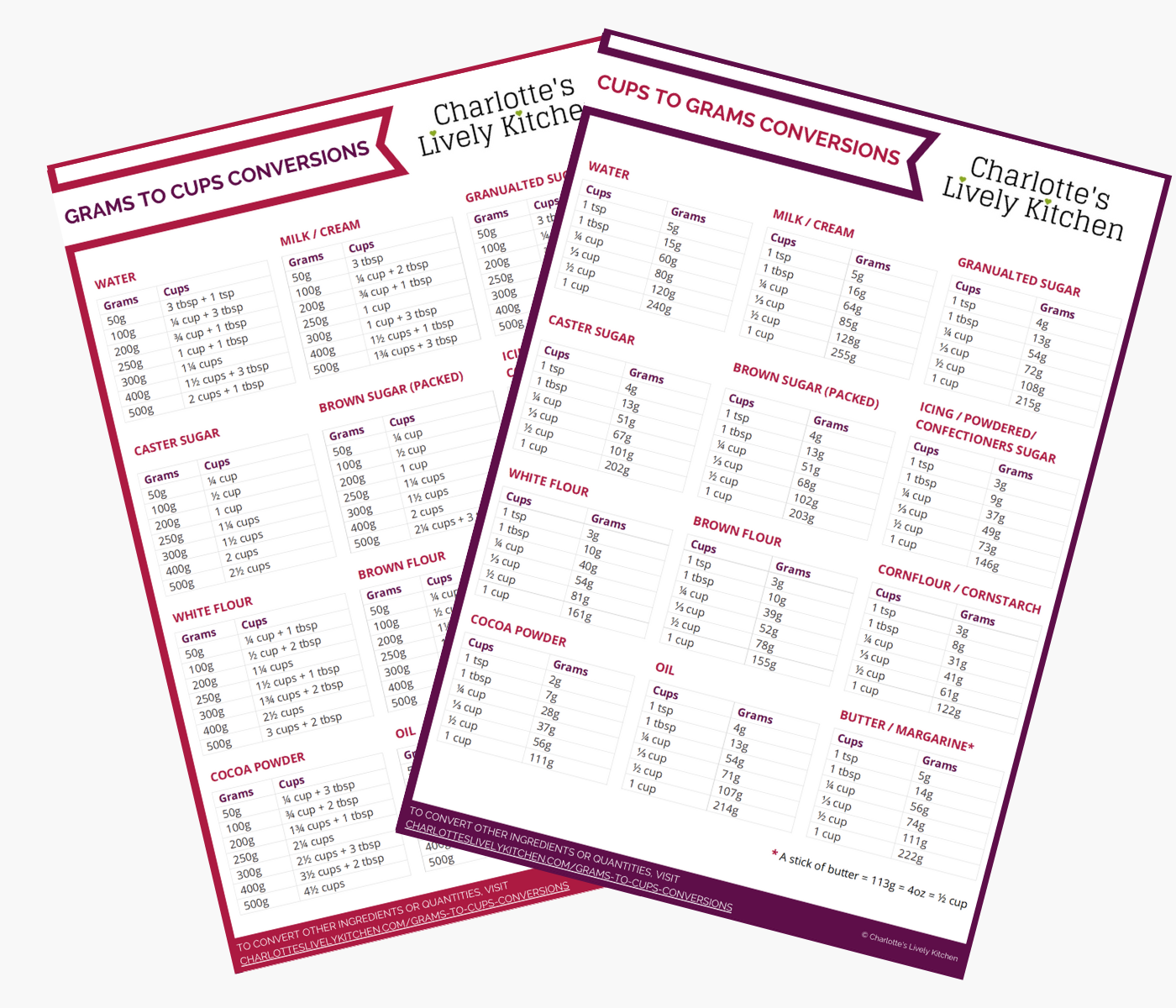 Subscribe to the Charlotte's Lively Kitchen mailing list to get your FREE printable grams to cups and cups to grams conversion charts for twelve popular baking ingredients
Spicy Chai Tea & Cranberry Iced Loaf
Spicy Chai Tea & Cranberry Ice Loaf - A family-sized iced bun packed full of plenty of Twinings Spicy Chai Tea-soaked cranberries.
Print
Rate
Save
Go to Collections
Total Time:
2

hours
55

minutes
Servings:
14
slices (1 loaf)
INGREDIENTS
250

g

strong white flour

-

+ extra for kneading

25

g

caster sugar

20

g

butter -

soft/at room temperature

1

egg

1

tsp

fast action dried yeast

½

tsp

salt

75

ml

milk

-

I use skimmed but any is fine

6

Twinings Spicy Chai Teabags

150

g

dried cranberries

80

g

icing sugar

A little flavourless oil

-

e.g. groundnut or oil
INSTRUCTIONS
NOTE – There are a few steps where you need to start the next step before the previous one has finished (e.g. soaking the cranberries while the bread is proving), so make sure you read through the whole recipe before you start so you know what needs doing when.
Put 3 Twinings Spicy Chai Teabags into 200ml boiling water. Leave to brew for 3-4 minutes then remove the teabags and leave the tea to cool. Only start step 2 once the tea has cooled.

Sift the strong white flour (250g) into a large bowl. Add the yeast (1 tsp) on one side of the bowl and caster sugar (25g) and salt (½ tsp) on the other side (you want to keep them separate until you're ready to mix everything together as the salt kills the yeast). Add the butter (20g) and egg.

Put the milk (75ml) and 50ml of the tea you made in step 1 into a jug and add about half to the bowl. Mix it into the other ingredients. Gradually add the remaining liquid until everything is combined.

Knead the dough for about 10 minutes until it is smooth and elastic (I usually use a stand mixer with the dough hook attached on a slow speed but it can also be done by hand). If you're kneading by hand, sprinkle a little extra flour onto your work surface and your hands to help handle the dough if it's a little sticky.

Place the dough into a large bowl (at least twice as big as the dough), cover with cling film and leave to prove until it has doubled in size (about 1½ hours in my house).

If you check your loaf and it's about 1½x it's original size then get your cranberries ready. Put 3 Twinings Spicy Chai Teabags in 200ml of boiling water. Leave to brew for 3-4 minutes and then remove the tea bags. Add the dried cranberries (150g) and leave to soak until your dough has finished proving.

Once the dough has proved, knock it back (poke/punch it a few times to remove the air that's built up during the 1st prove), drain the cranberries in a sieve giving them a really good shake as you want to remove as much excess liquid as possible and add them to the dough. Knead the dough a few times until the cranberries are evenly distributed.

Put the dough into a loaf tin (the one I used was 20cm x 13cm), spread a little flavourless oil onto some clingfilm and use it to cover the loaf tin (the oil stops the clingfilm sticking to the top of the loaf). Leave to prove until the loaf has doubled in size (about half an hour).

While the bread is proving, pre-heat your oven to 220°C/200°C fan.

Once the bread has proved, remove the clingfilm and bake for 20-25 minutes until it sounds hollow when tapped on the bottom (when removed from the tin, obviously).

Place onto a wire rack to cool.

Once the bread had cooled, make your icing. Place your icing sugar (80g) into a bowl and add 2 tsp of cold water. Mix until fully combined. You'll find that your icing is quite thick and you want it to be just runny so that if you dip a spoon in and hold it up it drips off very slowly (if it's too quick then it'll run off and you won't be left with any icing on the loaf). Keep adding and mixing water a drop at a time until you reach the desired consistency. If you accidentally add a little too much simply add a little more icing sugar. Once your icing is the right consistency, dip in a spoon and use this to drizzle the icing over the loaf.

Leave to set for a few minutes and then serve with a cup of Spicy Chai.
WANT TO HEAR ABOUT NEW RECIPES FIRST?
SUBSCRIBE to the Charlotte's Lively Kitchen Mailing List
NUTRITIONAL INFORMATION
Serving:
1
slice
|
Calories:
109
kcal
|
Carbohydrates:
21.2
g
|
Protein:
1.7
g
|
Fat:
1.8
g
|
Saturated Fat:
0.9
g
|
Sodium:
80
mg
|
Fiber:
0.9
g
|
Sugar:
14.9
g
Any nutritional information provided is the estimated nutritional information per serving. Please refer to my guide to Charlotte's Lively Kitchen nutritional information if you would like to learn more about how this is calculated.
---
Free From/Suitable For…
Suitable for Vegetarians
Corn-Free
Nut-Free
Soy-Free
The ingredients for this recipe are easily available free from all these allergens. However, please ensure you double-check allergen information for all ingredients.