Have a go at a spot of vegan baking with these 20 delicious aquafaba recipes, ranging from cakes to cookies, from mousse to ice cream.
BONUS – 20 recipes for baking with chickpeas.
What is aquafaba?
I'm guessing that as you clicked on an "Aquabafa Recipes" post you've probably got a reasonable idea what this magic vegan egg substitute is, but for those of you that haven't heard of it before it's the cooking liquid from beans or legumes (most commonly chickpeas).
Sounds odd doesn't it, but trust me, the properties of chickpea (or other bean) water act in a surprisingly similar way to egg whites.
What does aquafaba taste like?
In my opinion it has a slightly nutty, slightly beany hint to it, but by the time you've used it in your bakes along with other ingredients and flavourings it's unlikely you'll notice any difference to if you'd used egg whites.
How can I make aquafaba at home?
The easiest way to get hold of some aquafaba is to drain a can of (unsalted) chickpeas or beans and simply keep the juice.
If you have dried chickpeas or beans then Minimalist Baker has step-by-step instructions to making aquafaba.
Using the water from a can of chickpeas is my preferred approach as it's always the right consistency for a spot of egg-free baking. If you make your own, the water can be a little on the thin side and will need reducing to ensure it works as it should.
Aquafaba Recipes
So now you've got your aquafaba, how about some inspiration for what to make with it…
Meringues
When I think of baking with egg whites, meringues are the first thing that pop into my mind. As such, they seem like the perfect way to start my list of incredible aquafaba recipes too.
If what you're after is a great basic meringue, then the place to start is these VEGAN MERINGUES by Le Coin de Mel. The recipe is full of tips to get perfect egg-free meringues.
Once you've got your basic meringues cracked then why not get creative with these BROWN SUGAR MERINGUES from Tin & Thyme. They light and crunchy and perfect topped with whipped coconut cream and berries or added to an Eton mess-style dessert.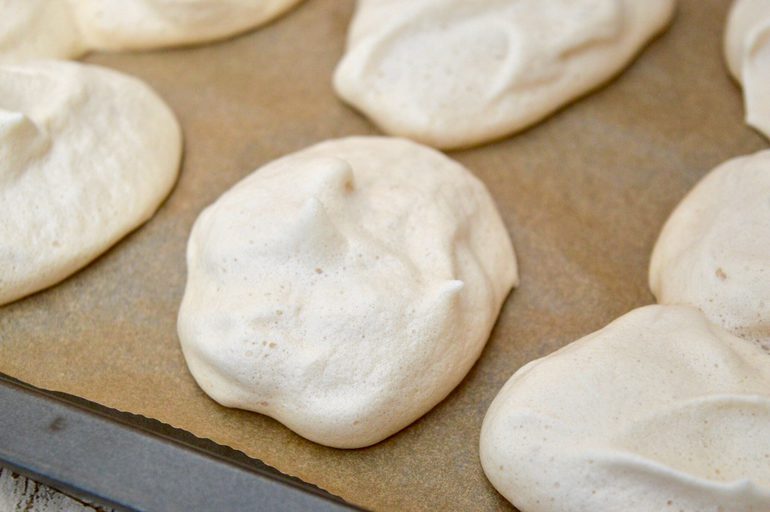 You could also try these COFFEE MERINGUES from Keep Calm and Eat Ice Cream. They're sweet, crunchy and full of coffee flavour.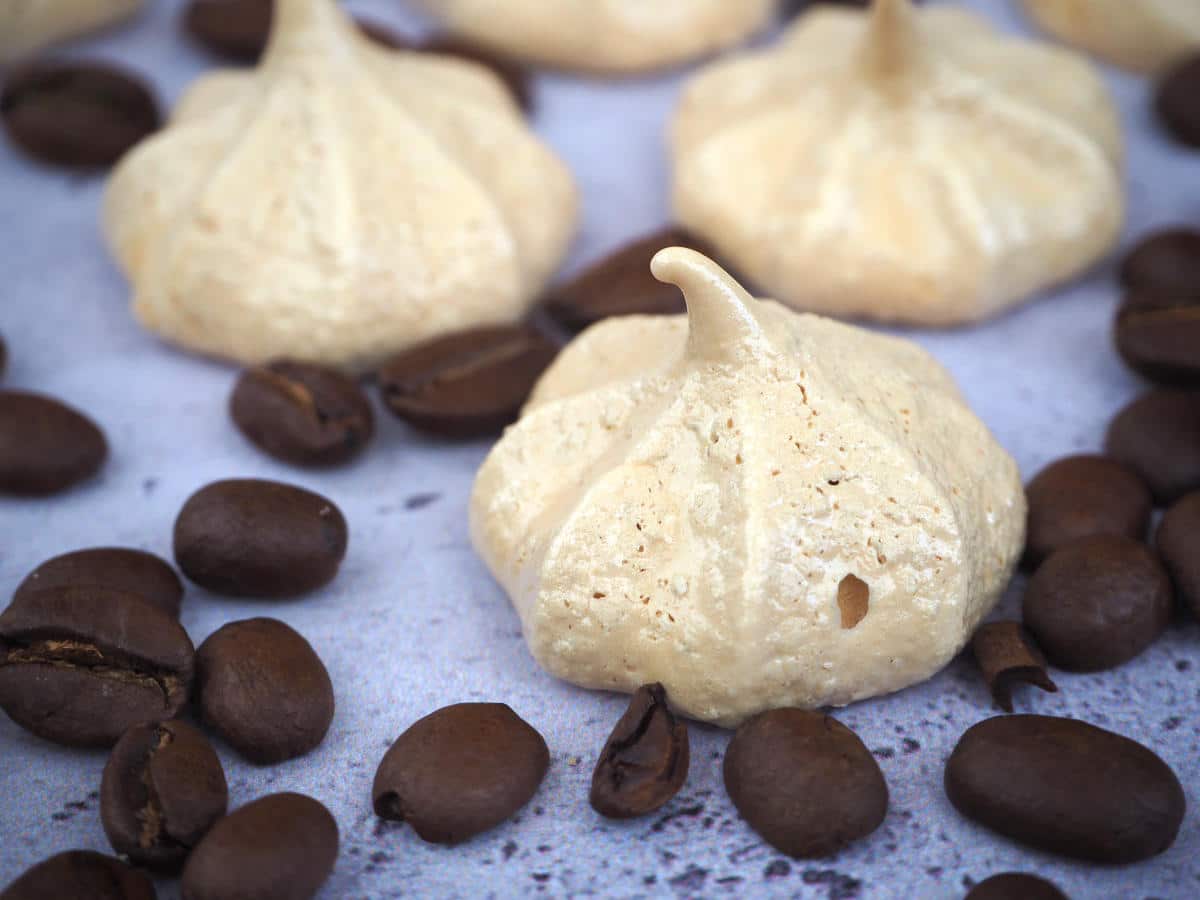 Once you've perfected your meringues, why not move onto making a pavlova, like this gorgeous VEGAN PAVLOVA from Cook Vegelicious. The recipe (optionally) uses beetroot powder to give the meringue a stunning pale pink colour. It's then topped with whipped coconut cream and mixed berries.
There's also a whole host of meringue pies that can be veganised with the use of aquafaba such as this VEGAN LEMON MERINGUE PIE from Veganosity or this VEGAN APPLE MERINGUE from Fab Food 4 All which as well as being vegan is also gluten-free.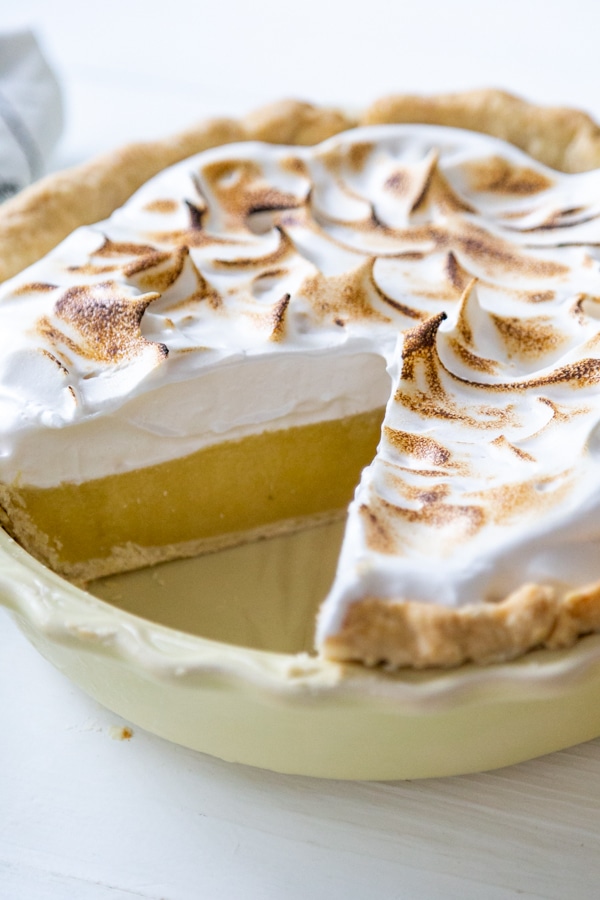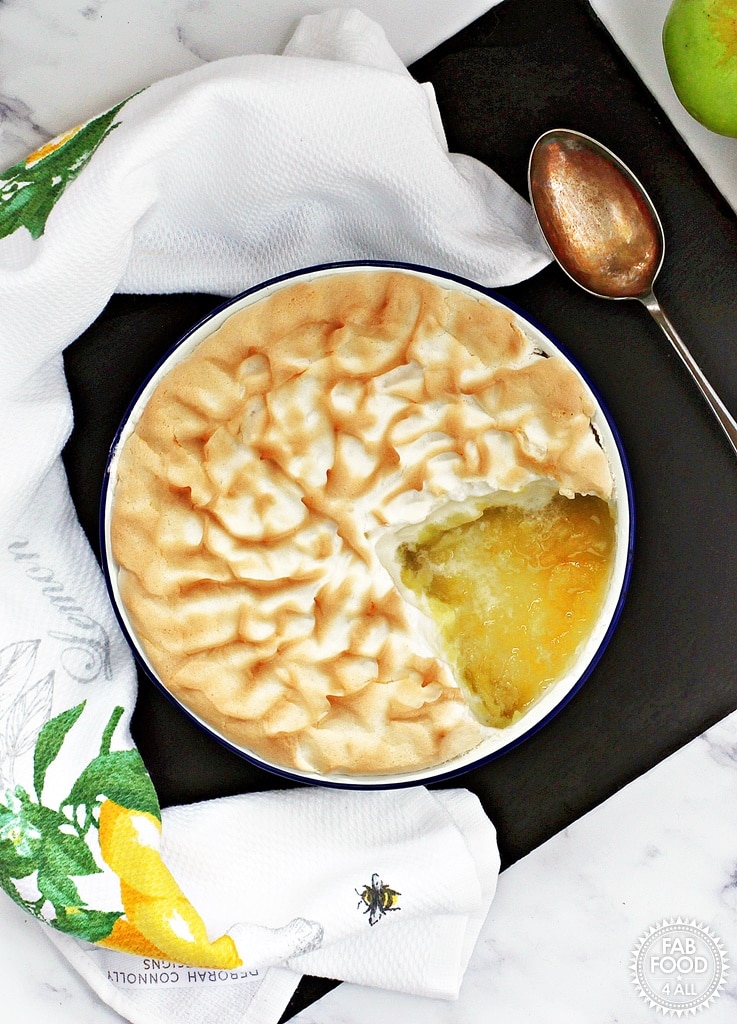 Macaroons
One of my favourite treats growing up was COCONUT MACAROONS and these ones from Delightful Adventures are absolutely perfect. They're delicious little coconut cookies drizzled in chocolate.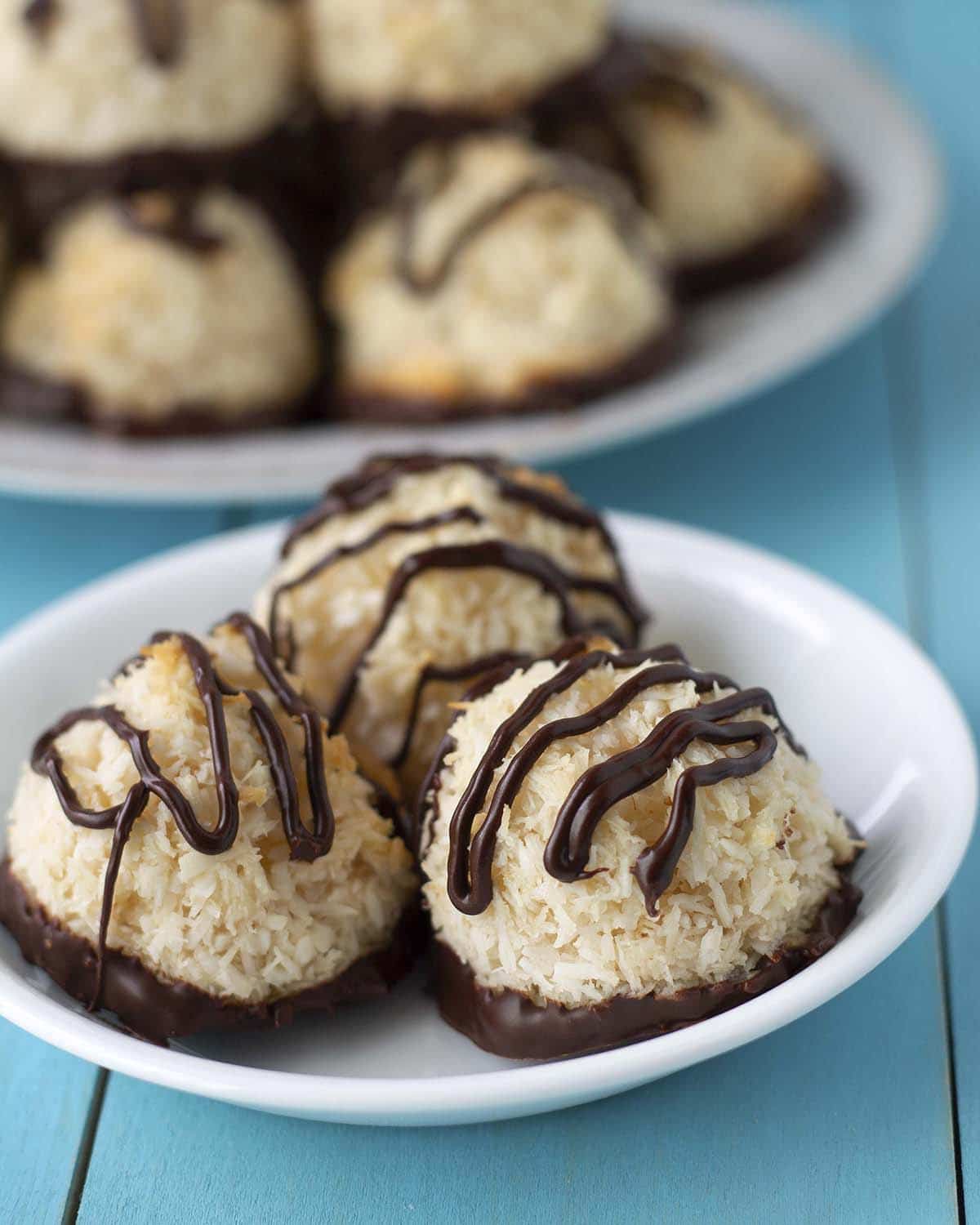 Macarons
Not to be confused with macaroons, these AQUAFABA MACARONS from Supergolden Bakes are absolutely picture-perfect. They're delicate almond cookies filled with a delicious avocado chocolate ganache.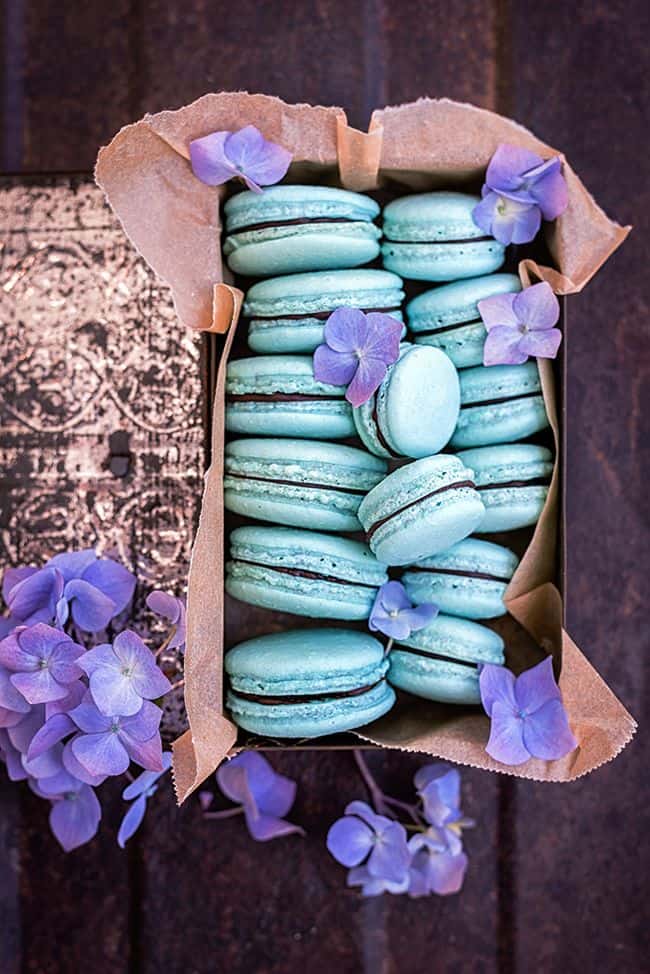 Cookies
If what you're after is more of a classic cookie, the how about these PEANUT BUTTER AND OATMEAL COOKIES WITH CHOCOLATE CHIPS from Nutriciously. They're gluten-free, refined sugar-free and oil-free, but still packed full of flavour.
Brownies
Now I'm sure by now some of you are thinking "Wow! So many things to make with chickpea water, but what am I going to do with all the chickpeas that come in it?" Well that's a good question (and I have some fantastic ideas for using them up at the bottom of this post). However, for this next recipe, FUDGEY CHICKPEA BROWNIES from Ascension Kitchen, there's no need to worry as both the chickpea water and the chickpeas that come in it are used.
They're a healthier option to traditional brownies, plant-based and gluten-free and packed with protein and fibre.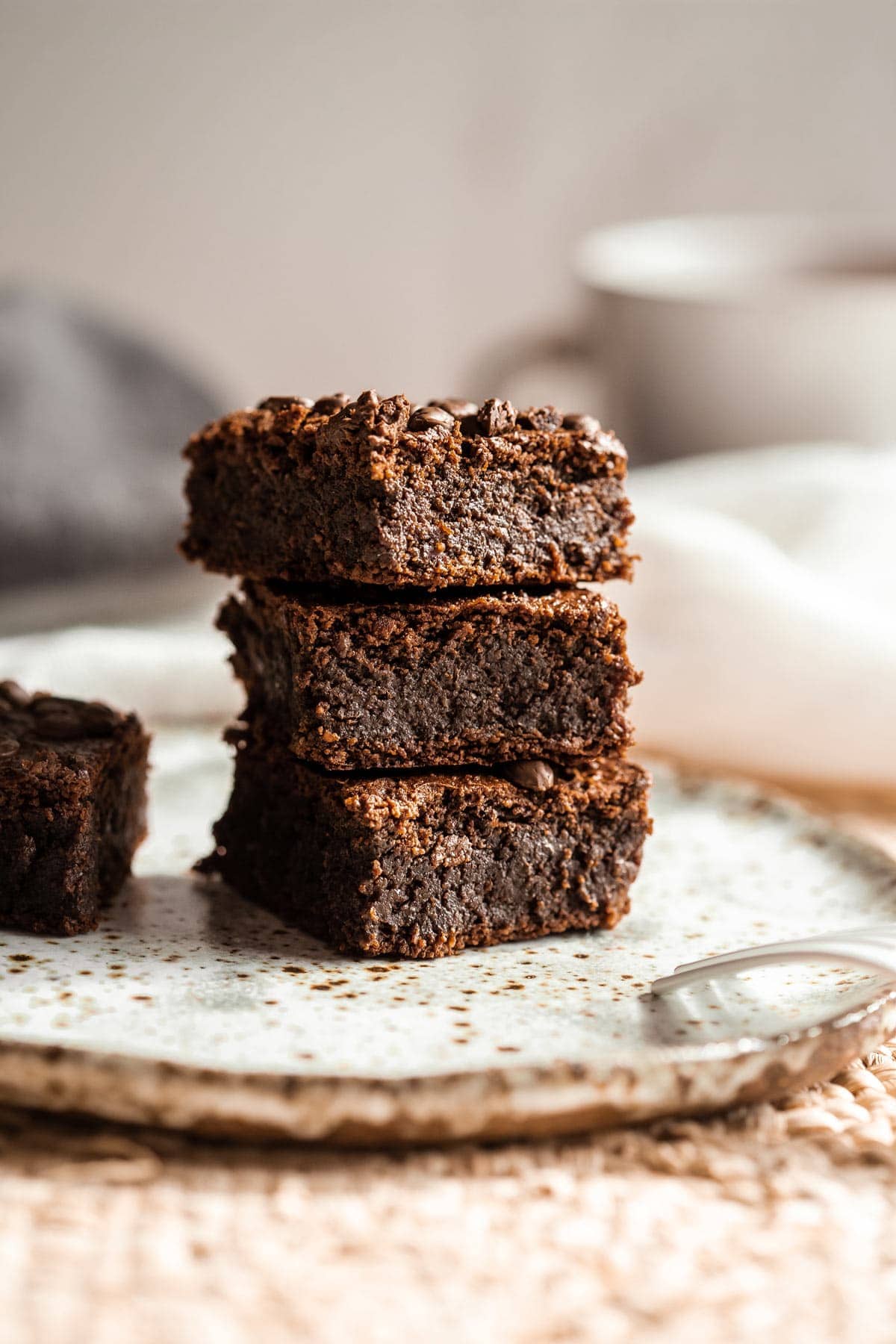 Cakes
When it comes to cake flavours, chocolate is one of my favourites and this VEGAN CHOCOLATE MOUSSE CAKE from Nutriciously is a wonderful way to get a chocolate cake fix. You'd never guess that this cake is plant-based and protein rich and even better, it's made from budget-friendly staples.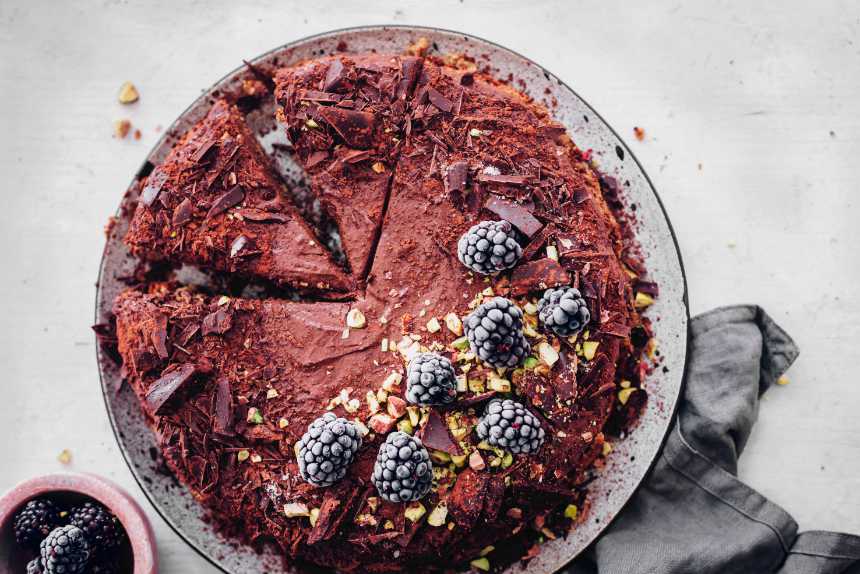 This delicious VEGANER ZIMTSTERNKUCHEN is a moist vegan hazelnut cinnamon sheet cake topped with vegan Nutella and a crunchy aquafaba meringue topping.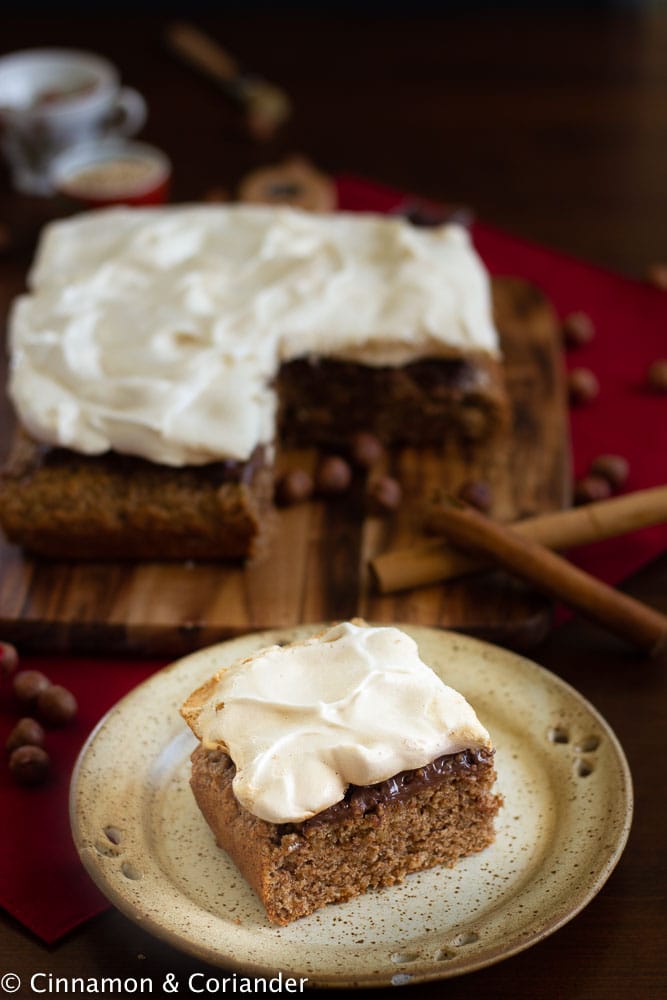 If you fancy trying a more unusual cake flavour then you should give this beautiful, pink DRAGONFRUIT CAKE from Rainbow Nourishments a try. It has three delicious layers, one sponge, one mousse and one jelly and all completely vegan.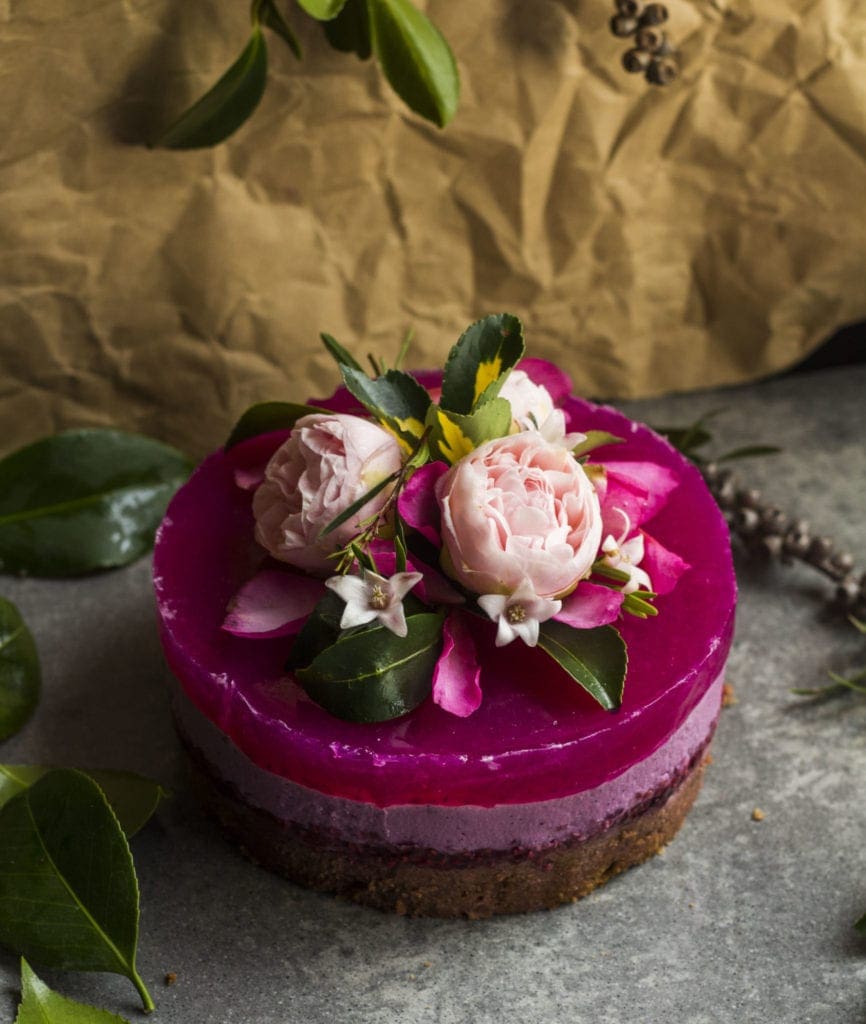 If you prefer cupcakes to big cakes then why not give these COCOA CUPCAKES WITH COFFEE FROSTING from Sweet Sensitive Free a try. Not only are theses scrumptious cupcakes vegan, they're also gluten-free.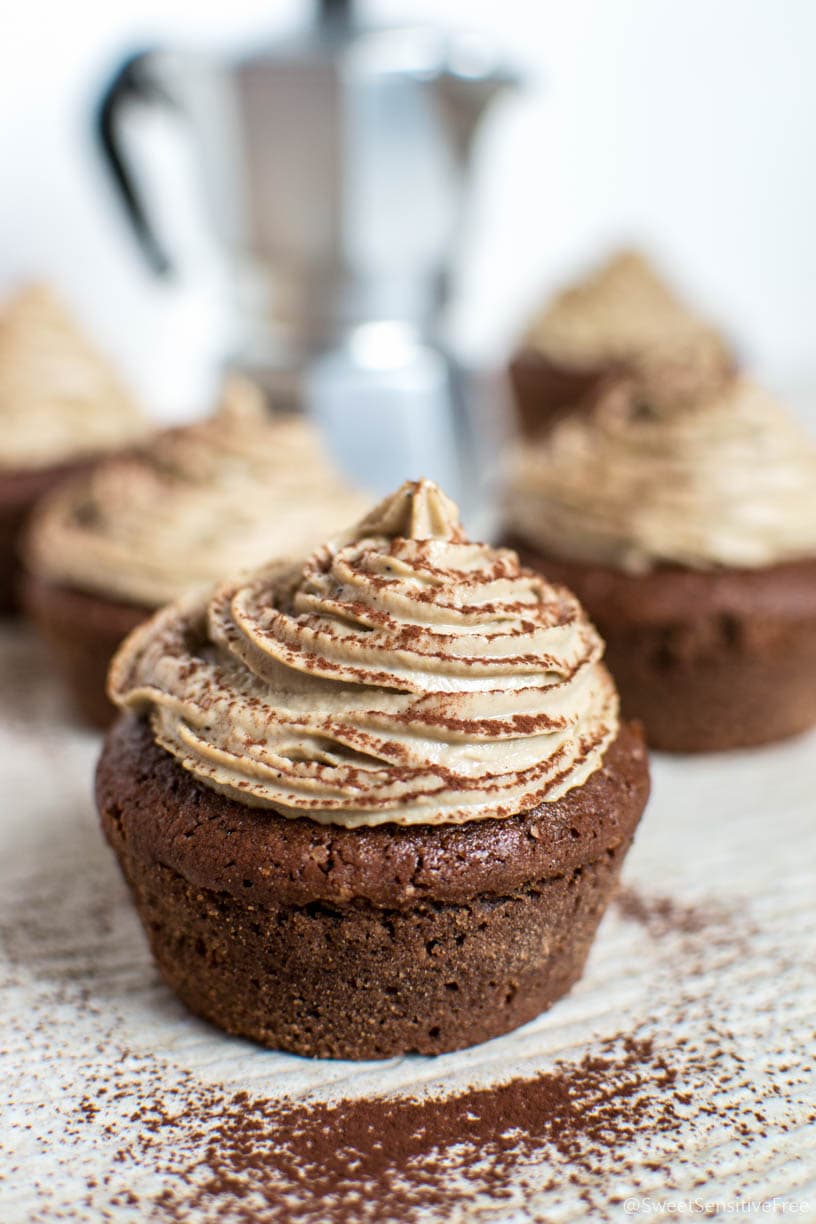 Crêpes
If you fancy some vegan pancakes for a breakfast treat then how about these VEGAN CRÊPES from Champagne Tastes. They're based on Julia Child's French crêpes recipe and are light and delicate while still being study enough to flip and fold.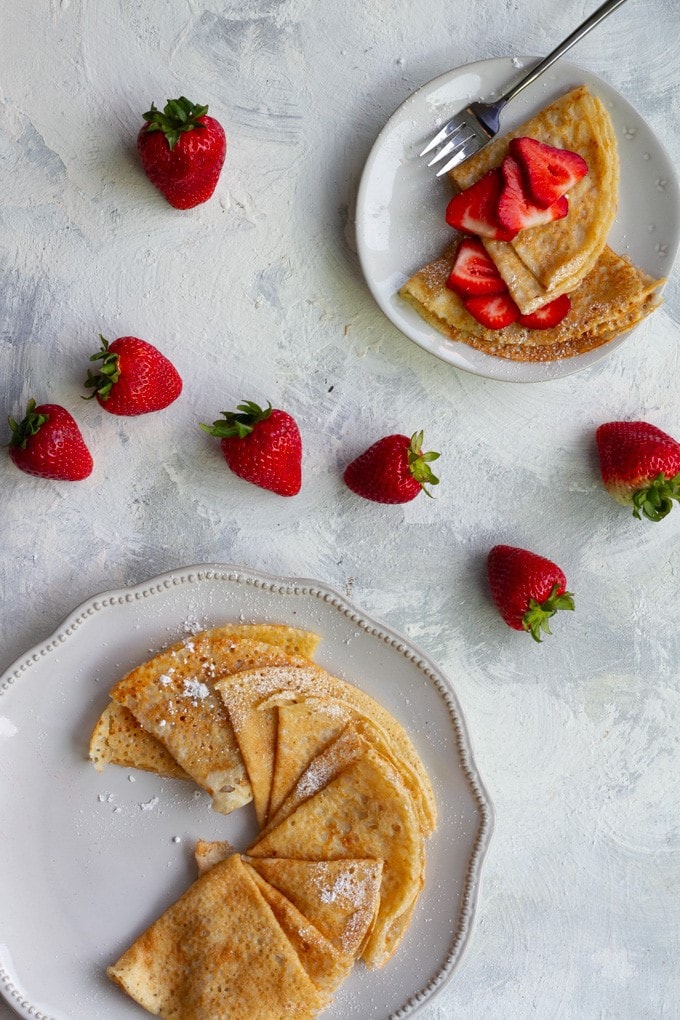 Mousse
If you're after a super rich and creamy vegan chocolate mousse, then look no further than this 4-ingredient AQUAFABA CHOCOLATE MOUSSE from Delightful Adventures.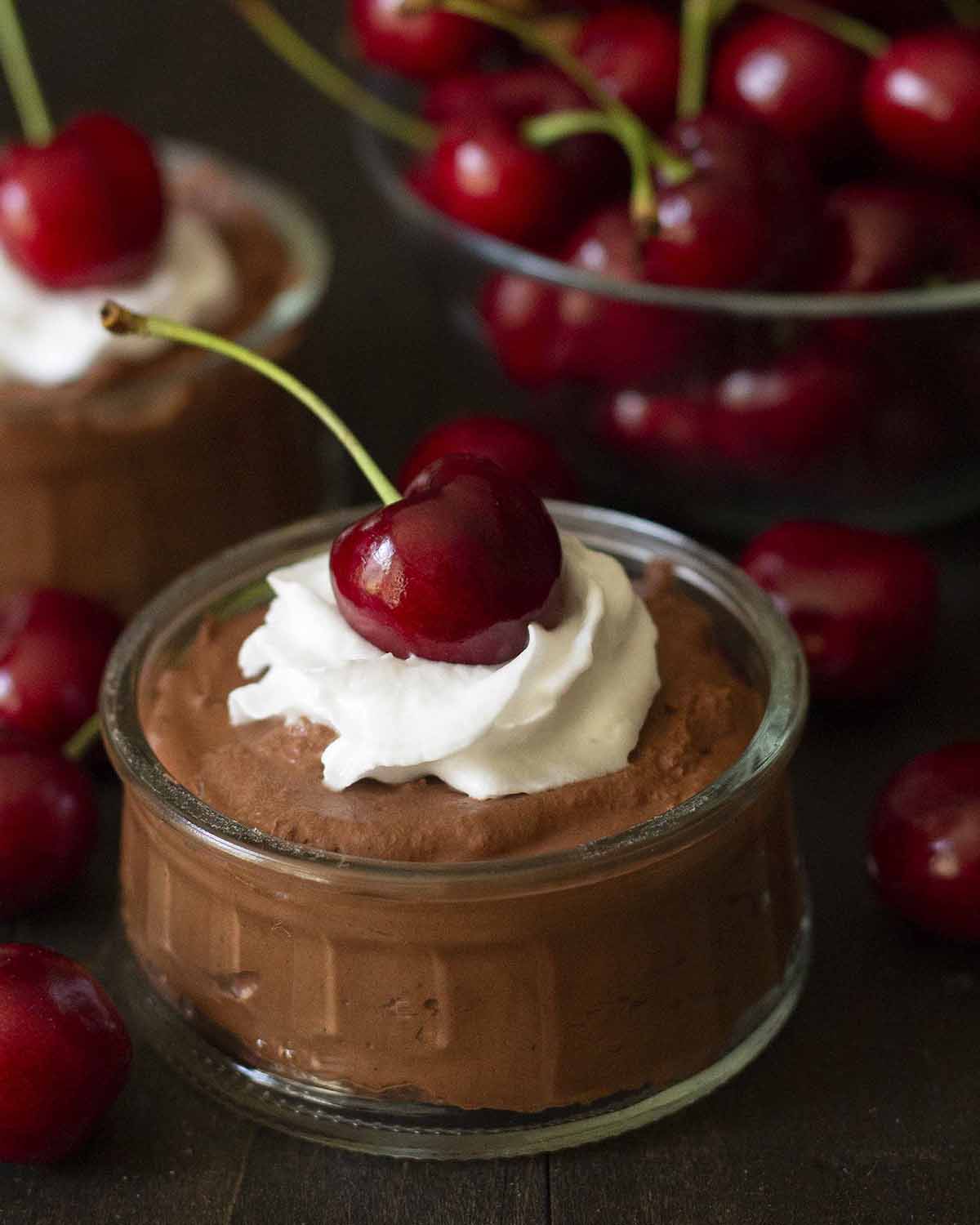 Doughnuts
If doughnuts are your treat of choice then these VEGAN DOUGHNUTS from Cristina's Cucina are just what you need. The question is will you go for a ring doughnut or a filled one?
If you prefer baked doughnuts to fried, then these CINNAMON SUGAR BAKED DOUGHNUTS from Elke Living are just what you need.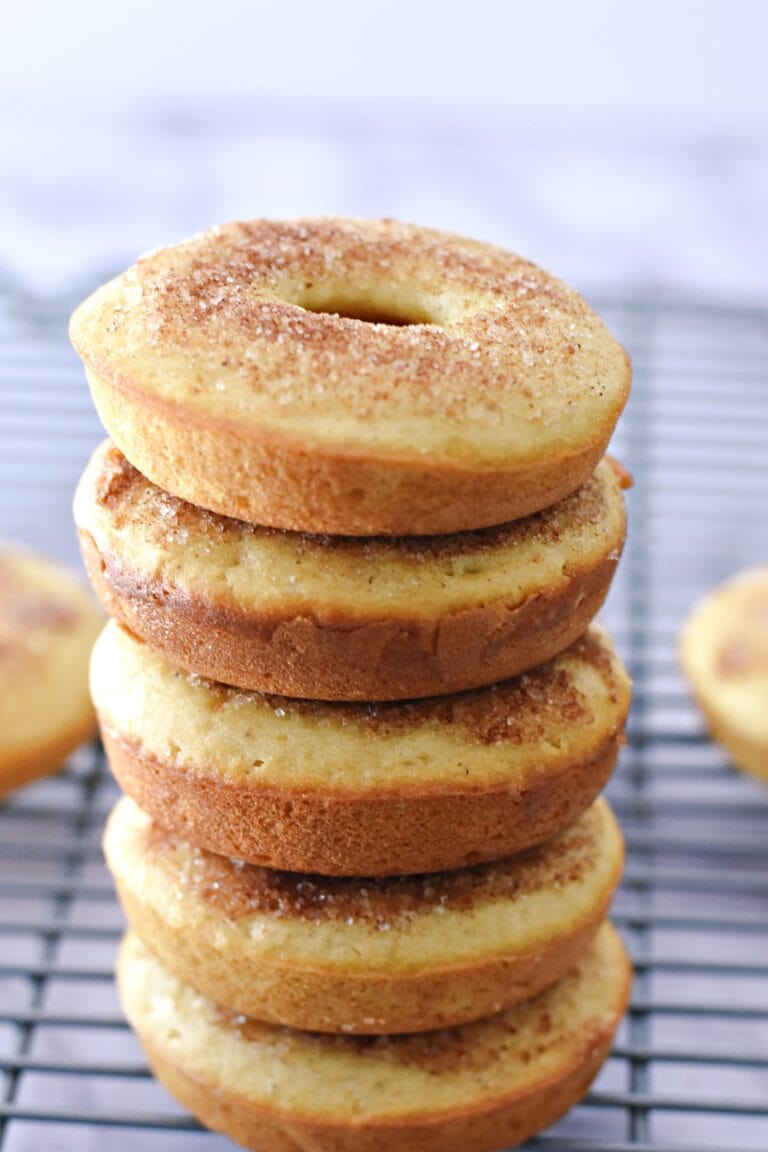 Ice Cream
This AQUAFABA ICE CREAM from The Hidden Veggies is a great way to make ice cream without an ice cream maker. It comes out light, fluffy, creamy, and delicious every time. Ever better, you can easily make your favourite ice cream flavours by adding fruit, chocolate, peanut butter, or caramel.
Whipped Cream
Several of the recipes featured in this roundup call for whipped coconut cream. However if you're not a fan of coconut then what do you use instead? Fortunately The Hidden Veggie has the answer – AQUAFABA WHIPPED CREAM.
It's a light and fluffy vegan whipped cream that is gluten-free, soy-free, and nut-free too! It also stays creamy in the fridge for days or for months in the freezer.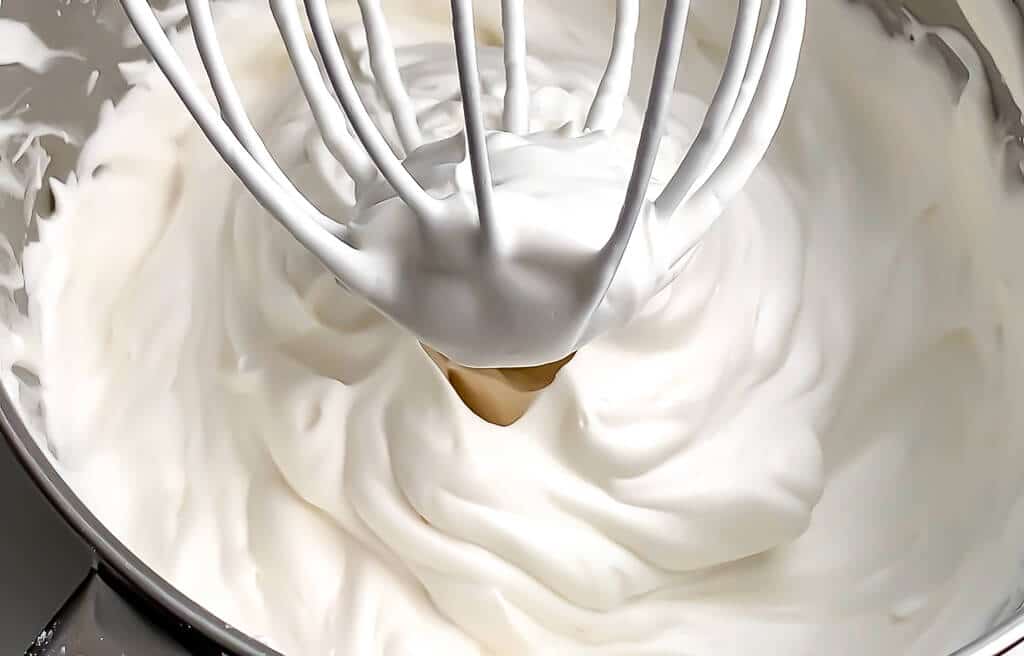 Chickpea Recipes
Now, baking with aquafaba is the perfect way to use up the leftover juice from your can of chickpeas rather than just pouring it away. However, after looking at this list of delicious aquafaba recipe ideas I'm guessing that you'll now want to be opening your can, just for the juice.
You could just blitz them up into hummus (something I could happily eat for lunch every day – I love it!). But, I thought I'd share a few ideas for baking sweet treats using chickpeas for you to try too:
So now you've got some inspiration for baking with aquafaba, which recipe are you looking forward to trying first?