Advertising Feature
Have fun this Stir Up Sunday by getting the whole family involved in making a delicious Christmas Pudding complete with lucky silver six pence.
A few weeks ago I was challenged by the Royal Mint to make a Christmas Pudding with my boys. I'm going to admit right up front that until last week I'd never made a Christmas Pudding. In the years I've been responsible for cooking the Christmas dinner I've always got my Mum to make one and bring it along.
From now on Mum has been sacked from this job (sorry Mum, you can still peel the vegetables on Christmas day 🙂 ) as we had so much fun making it together, mixing the ingredients, adding our silver six pence and making a special Christmas wish.
The boys stirring in their silver sixpence
Traditionally Christmas puddings are made on Stir Up Sunday which this year falls on 20th November, however we made ours a little bit early to give you time to order your silver six pence and join in next Sunday (although if you're busy next Sunday then you really can make this any time up to Christmas day). You can buy your silver six pence from The Royal Mint online store. If you want to guarantee it's with you before Stir Up Sunday make sure you've ordered by 16th November.
Our silver six pence
The Christmas pudding recipe we used has been specially created for The Royal Mint by Rachel Walker, Food Editor at the Sunday Times and I had a little secret taste and I can tell you it is delicious 🙂 .
What is Stir Up Sunday
In my opinion a British Christmas dinner wouldn't be complete without a serving of Christmas pudding after my roast turkey. They are said to have been first introduced to the UK by Prince Albert and traditionally families gather together in the kitchen to mix and steam their Christmas pudding on the last Sunday before advent.
This is a tradition that seems to have dwindled over the years (I certainly don't remember doing it as a child, or hearing my friends talking about it), I guess as people opt for the convenience of ready-made puddings. However, it's a tradition that I'm so keen to resurrect in my house as it's a lovely way to spend some time with the boys and a homemade Christmas pudding tastes delicious.
One of the loveliest aspects of the tradition is that every member of the family takes a turn to stir the pudding mix and make a wish and then a silver six pence is added which is said to bring good luck.
Ready for stirring in
What is the Royal Mint
The silver six pence we used in our pudding is made by The Royal Mint who have had the job of minting British coins for over 1000 years. In the late 13th Century it was based in the Tower Of London where it remained for over 500 years, before moving to a nearby site on Tower Hill and then onto its current location in Llantrisant in South Wales (a fact I've strangely remembered since deciding to make a coin based trivia board game for a CDT project at school many many years ago).
I'd always assumed that the Royal Mint was only responsible for making British coins, but as well as making British coinage for over 1000 years they have exported coins to more than 100 different countries. Apparently in 2015 they made 4.4 billion coins and blanks which were distributed to 40 countries, including over 2 billion coins for the UK.
As well as making the coins we use day-to-day, The Royal Mint also makes a range of commemorative coins, including the traditional silver six pence we stirred into our pudding.
Photo courtesy of The Royal Mint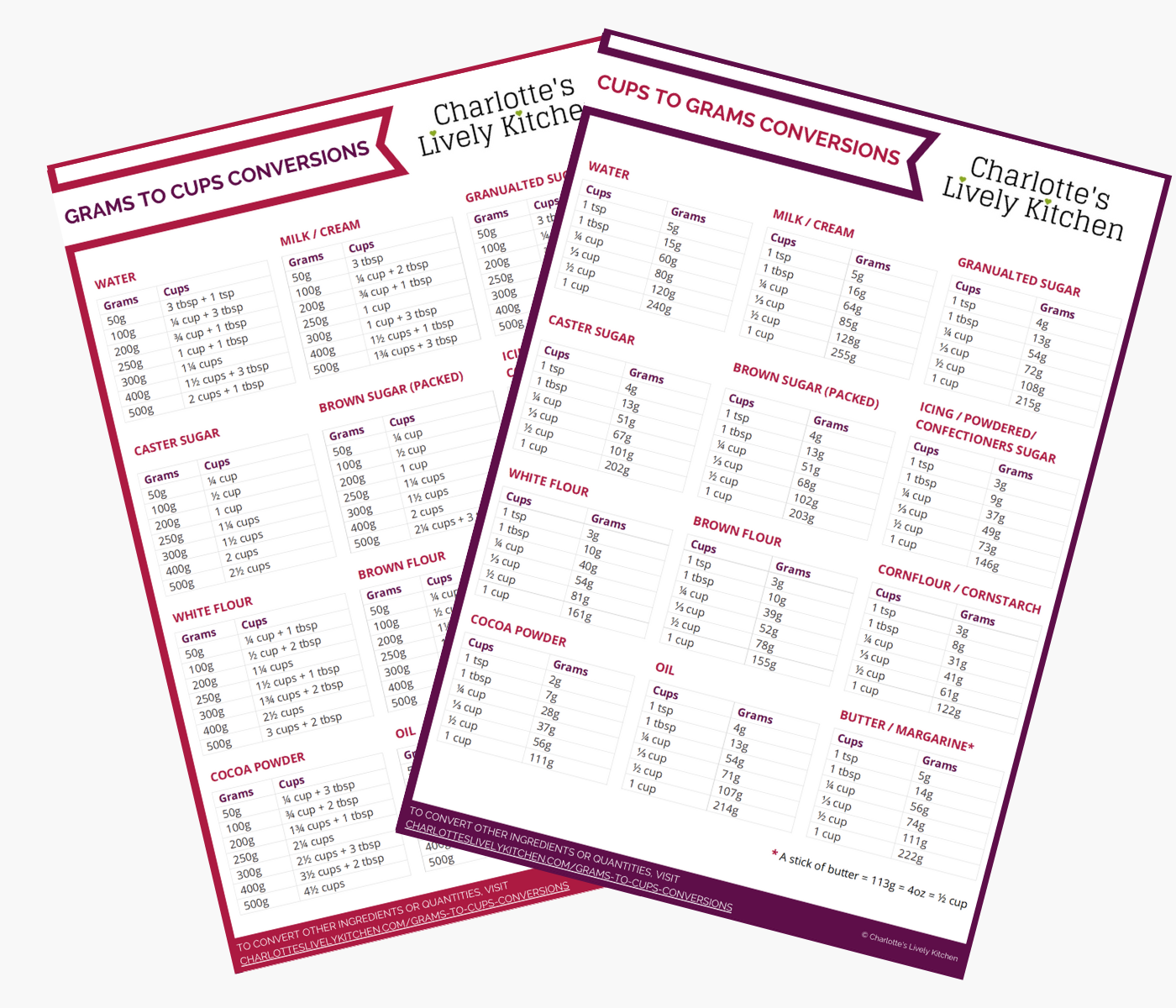 Subscribe to the Charlotte's Lively Kitchen mailing list to get your FREE printable grams to cups and cups to grams conversion charts for twelve popular baking ingredients
Christmas Pudding for Stir Up Sunday
Have fun this Stir Up Sunday by getting the whole family involved in making a delicious Christmas Pudding complete with lucky silver six pence.
Print
Rate
Save
Go to Collections
Total Time:
18

hours
30

minutes
Equipment
Large mixing bowl

Wooden spoon

Sieve

Weighing scales, measuring jug and spoons

Sharp knife & peeler

Grater

1 litre pudding/heat proof bowl

Greaseproof paper

Tin foil

Large elastic band

String

Large stockpot/saucepan with lid

Steamer basket/deep saucer/ramekin
INGREDIENTS
170

g

sultanas

140

g

currants

140

g

raisins

200

ml

water

30

g

plain flour

½

tsp

ground cinnamon

½

tsp

grated nutmeg

½

tsp

ground mace

½

tsp

ground ginger

55

g

breadcrumbs

85

g

shredded suet

-

I used vegetarian suet. If you cannot get hold of suet, softened butter works just as well

40

g

70% chocolate

-

grated

1

cooking apple

-

peeled and grated

85

g

soft dark brown sugar

20

g

chopped mixed peel

55

g

blanched almonds

-

roughly chopped

Zest of 1 lemon

Zest of 1 orange

1

tbsp

black treacle

3

tbsp

brandy

1

egg

-

beaten

Knob of butter for greasing

Royal Mint Silver Six Pence
INSTRUCTIONS
Sterilise the six pence before adding it to your pudding mix by soaking it in boiling water.
If you are adding the silver six pence you MUST reheat the pudding on Christmas Day by steaming and NOT by warming in a microwave.
Before serving please ensure you inform everyone that a six pence has been added to the pudding so they know to look out for it.
Put the sultanas (170g), currants (140g) and raisins (140g) into a saucepan with the 200ml of water. Bring to the boil and then simmer for 3 minutes. Leave to soak, uncovered, overnight.

The next day, sift the plain flour (30g) and spices (½ tsp ground cinnamon, ½ tsp grated nutmeg, ½ tsp ground mace, ½ tsp ground ginger) into a large mixing bowl.

Add the grated apple, breadcrumbs (55g), suet (85g), grated chocolate (40g), brown sugar (85g), mixed peel (20g), chopped almonds (55g) and orange and lemon zest to the bowl.

Mix well, using your hands to get rid of any lumps of butter (if using instead of suet) or sugar and ensuring the mixture is fully blended together.

Stir in the soaked fruit, which will have plumped overnight. Next stir in the black treacle (1 tbsp), brandy (3 tbsp) and 1 egg.

Mix well and stand overnight - This isn't necessary, the marinating helps the spices to soak in.

Before you're ready to cook, stir in the Royal Mint Six Pence. It's traditional for everyone to give the pudding a turn with a wooden spoon at this stage, and make a wish.

Use the knob of butter to grease the pudding bowl and tip the Christmas pudding mixture into it.

Cut a circle of greaseproof paper, which is a few inches bigger than the rim of the bowl with a folded pleat running through the middle (this allows room for the pudding to release excess steam). Cover the top with a piece of tin foil, the same size as the greaseproof paper, and tie it tightly with string. Make a loop across the top of the pudding bowl to fashion a handle so the pudding can be easily lifted in and out of the pan.

If you are using a steaming pot, pour some water into the bottom of the stock pot - about one eighth full - so that the steamer basket sits in the bottom just above water level. Bring the water to the boil, and place the Christmas pudding into the basket.

If you don't have a steamer basket, simply use an upturned saucer or ramekin so that the pudding basin is kept away from direct contact with the base of the pan. Then fill the stock pot with water to around half-way up the side of the pudding basin.

Put on the lid, and steam at a gentle simmer for four hours. Keep an eye on the water to make sure that the pan doesn't boil dry and add more water from the kettle to keep it topped up if needed. If the lid of the stock pot doesn't fit on tightly it's not ideal but not disastrous, as long as there's plenty of steam circulating. Keep an even closer eye on water levels though, as a loosely-covered pot is more likely to boil dry.

Lift the pudding out of the pan after four hours, making sure you keep the greaseproof lid on, that way you can store the pudding for up to two months.

On Christmas Day, steam the pudding again for another 2 hours, and serve.

If you're not sure what you're going to pour all over your Christmas pudding, take a look at my delicious Brandy and Orange Custard which include a cheats version if you're short of time in Christmas Day.
NOTES
The time taken to make the pudding is likely to take longer with little ones involved!
This pudding takes 4 hours to steam and then a further 2 hours to steam on Christmas morning before serving. In addition, to get the best flavour, you should leave the dried fruit to soak overnight before mixing the pudding and then preferably leave the pudding to rest overnight before steaming.
The pudding can be stored for up to 2 months as long as the greaseproof lid is not removed after cooking.
WANT TO HEAR ABOUT NEW RECIPES FIRST?
SUBSCRIBE to the Charlotte's Lively Kitchen Mailing List
Any nutritional information provided is the estimated nutritional information per serving. Please refer to my guide to Charlotte's Lively Kitchen nutritional information if you would like to learn more about how this is calculated.
---
Photo courtesy of The Royal Mint