Healthy Homemade Turkey Nuggets & Turkey Burgers – Fun and easy to make and good for your little ones
My two little ones are partial to a portion of chicken nuggets and chips. I've always been reluctant to buy them ready made as I've heard so many horror stories about what goes into them (although I've no idea whether the rumours are actually true). I have to admit that I spend a lot of my life living in blissful ignorance as to what goes into my food, but for some reason the chicken nuggets thing stuck.
So for a while now I've been making my own.
Whilst I tell the boys that I've made them chicken nuggets, they're actually turkey (a shocking deception I know!). They taste very similar and turkey mince is cheaper and easier to come by. However, if you have some chicken mince then that would work just as well.
The huge advantage of making your own is that you know exactly what's gone into them and if you're at all worried about pre-minced meat (I'm not but I know some people are) then you can always ask your butcher to mince it for you while you're there (or simply use the breast meat to make the nuggets). You can also use your own homemade bread for the breadcrumbs – I make these quickly and easily by popping a couple of slices of bread into my spice grinder.
I know a lot of nuggets these days are made from solid breast meat, but I've got into the habit of using mince to make my nuggets. The main reason initially was that for a long time after starting on solids Josh (who's two) struggled to chew meat and therefore found these much easier to eat.
Another advantage is that if you've got fussy eaters who've seen round ones and reject your random shaped ones made from the breast meat because "they don't look right", you can form the mince into lovely round nuggets, or flowers… dinosaurs… an octopod (I haven't suggested this idea to my little ones as they would probably go for it and I don't think my turkey moulding skills are up to that standard).
I also choose to make them into turkey burgers for the grown ups, served in a bun with lettuce and homemade mayonnaise.
"But these nuggets don't look right"
I have fussy eaters to cater for sometimes. Not the two year old, not the four year old. Actual picky adults. I served these nuggets to the boys and they were devoured without any complaint. Served to certain adults and I was told that they were too pale and didn't look right.
I can see their point. A lot of chicken nuggets are deep fried which gives them their golden glow. Mine are oven baked which make them much healthier but does mean they look at little in need of a few weeks in the sunshine.
My solution to this was to invest in golden breadcrumbs. They're now happy!
Personally I think that using the golden breadcrumbs somewhat defeats the point of making your own so you know what's in them as they've got a few preservatives and colours in. However, I'll make lovely pale ones for me and the boys and golden ones for the fussy eaters.
Teaching my little ones to cook
I'm keen that my boys grow up able to fend for themselves and one of the key parts of that is being able to cook. I find that baking cakes and cookies is great as it's all about mixing the ingredients with no need for hot pans and sharp knives. However, whilst cake making is fun (and they certainly enjoy the results) it's not exactly teaching them how to cook healthy dinners.
Making these nuggets is a great alternative to baking. It's a mucky job (at least it is when you involve children) and you get to have fun shaping the nuggets, dipping them into the egg, and then rolling them around in the breadcrumbs. The only (huge) word of caution I'd say is that you've got to be happy that your child is old enough to understand that they can't touch other things or put their fingers in their mouths while they're cooking as they're handling raw poultry. Also, make sure you give their hands a thorough wash afterwards.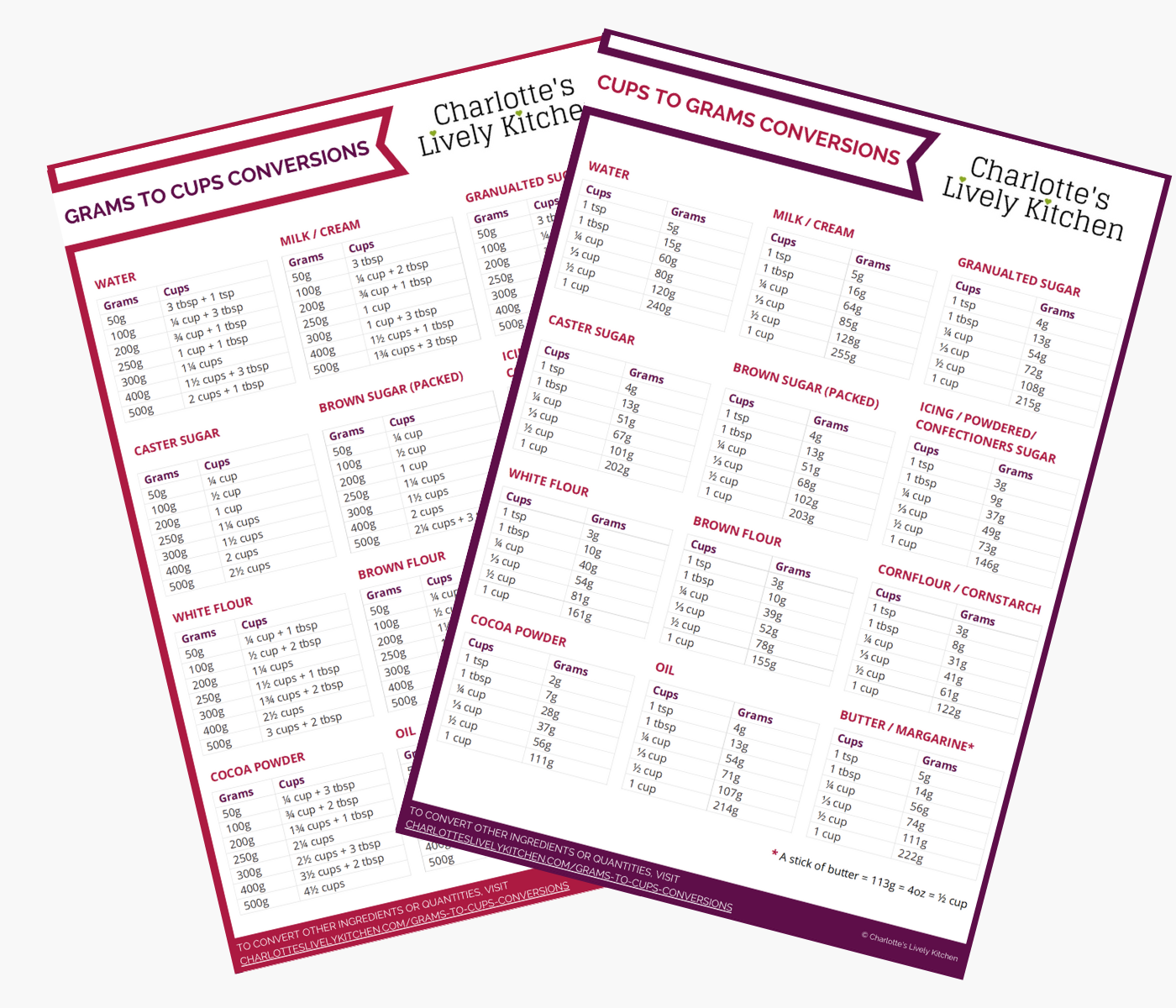 Subscribe to the Charlotte's Lively Kitchen mailing list to get your FREE printable grams to cups and cups to grams conversion charts for twelve popular baking ingredients
Healthy Homemade Turkey Nuggets and Turkey Burgers
Healthy Homemade Turkey Nuggets & Turkey Burgers - Fun and easy to make and good for your little ones.
Print
Rate
Save
Go to Collections
INGREDIENTS
500

g

turkey breast mince

120

g

breadcrumbs

1

egg

Salt
INSTRUCTIONS
Pre-heat the oven to 220ºC/200ºC fan.

Season the mince with salt (if using) and then form into 16 small balls (or 4 large ones for burgers). Squash the balls a little so they're a flat nugget (burger) shape.

Beat the egg and put it into a shallow dish. Put the breadcrumbs in a different shallow dish.

Dip each nugget into the egg, making sure it's fully coated. Then into the breadcrumbs, rolling it around (carefully so it doesn't lose it's shape) until it is fully coated in breadcrumbs. Repeat until all the nuggets (burgers) are coated.

Place the nuggets (burgers) onto a baking tray and bake for 10-12 minutes until piping hot all the way through (note that as the burgers are a little thicker they may need longer).

Serve.
NOTES
Makes 4 burgers or 16 nuggets.
I leave out the salt in the nuggets for the boys and only add it to the ones for the adults.
You won't use the full 120g of breadcrumbs, but it's much easier to make these if you have more than enough otherwise your last couple of nuggets might look a little bald.
Nutritional information provided is per burger and excludes additional salt added to the turkey mince. Nutritional information varies due to the difference in the type and amount of breadcrumbs typically used to make each kind.
Nutritional information for nuggets is as follows:
Turkey Nuggets (per 4 nuggets)
Calories: 197 kcal (10%), Fat: 3.1g (4%), Saturated Fat: 1.2g (6%), Carbohydrates: 10.2g (4%), Sugar: 0.9g (1%), Fibre: 0.5g (2%), Protein: 31.3g (63%), Salt: 0.6g (10%)
Golden Turkey Nuggets (per 4 nuggets)
Calories: 208 kcal (10%), Fat: 3.0g (4%), Saturated Fat: 1.2g (6%), Carbohydrates: 13.0g (5%), Sugar: 0.4g (0%), Fibre: 0.6g (2%), Protein: 31.4g (63%), Salt: 0.7g (12%)
WANT TO HEAR ABOUT NEW RECIPES FIRST?
SUBSCRIBE to the Charlotte's Lively Kitchen Mailing List
NUTRITIONAL INFORMATION
Calories:
191
kcal
|
Carbohydrates:
9.1
g
|
Protein:
31.1
g
|
Fat:
3.1
g
|
Saturated Fat:
1.2
g
|
Sodium:
240
mg
|
Fiber:
0.5
g
|
Sugar:
0.9
g
Any nutritional information provided is the estimated nutritional information per serving. Please refer to my guide to Charlotte's Lively Kitchen nutritional information if you would like to learn more about how this is calculated.
---
Free From
Corn-Free
Dairy-Free
Nut-Free
The ingredients for this recipe are commonly available free from all these allergens. However, please ensure you double-check allergen information for all ingredients.