It's not always easy to find pumpkin purée in the shops so why not make it yourself? It's cheap and easy to make and you know exactly what's gone into it – just pumpkin!
PLUS – 20+ ideas for using pumpkin purée in your cooking.
Skip to the recipe | Ways to Use Pumpkin Purée | Recipe FAQs
I've had a bit of a change of heart about Autumn. To be honest I was never really been a huge fan, the weather gets chilly and damp and I know that I've got months more of it to come. I do like Christmas, but there's too long to wait for that to be feeling excited in October.
Anyway, I've started to feel a bit different…
At the end of September my Instagram feed gets full of excitement about the crisp autumn leaves starting to fall from the trees and I feel a bit grumpy as I love the weather we had in summer and could have happily had that carry on.
Then I look at my boys, all eager, they love kicking the leaves, watching squirrels collecting nuts and getting excited about Halloween.
Then I find myself getting quite excited about the whole thing too.
In all of my embracing Autumn and Halloween I thought it would be useful to figure out what to do with a pumpkin rather than carving it and then wasting the edible bit inside.
I decided to perfect my pumpkin pie recipe and the first step was to make my own pumpkin purée.
Ways to Use Pumpkin Purée
Pumpkin puree is incredibly versatile – it is used in everything from delicious cupcakes, smoothies and pies to waffles, hummus and even bread.
I use this puree in two of my recipes: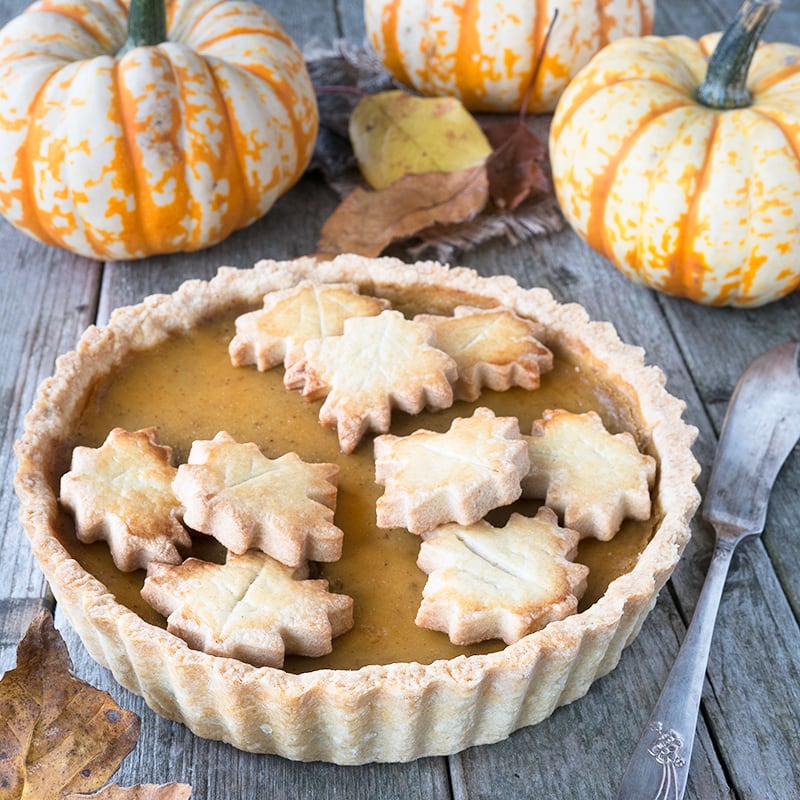 I've shared a selection of recipes from across the internet which use pumpkin purée below.
Lots of pumpkin based recipes also call for a pumpkin spice mix – if you can't find any in the shops or prefer to make your own, make sure to look at my Homemade Pumpkin Spice post.
Pumpkin Cakes & Bakes
Pumpkin Desserts
Pumpkin for Breakfast or Brunch
Savoury Recipes using Pumpkin Purée
Pumpkin Drinks
How to Make Pumpkin Purée FAQs
If it's your first time making this recipe or you have a question, please take a moment to have a read through my FAQs for some extra tips and allergen information.
What kind of pumpkin is best to use for pumpkin purée?
Now sadly it turns out that whilst the big orange pumpkins that you use for carving are edible and taste kind of OK, there are much better pumpkins to use in cooking.
Also, once you've carved a pumpkin and left it sitting on your doorstep with a candle inside for a few hours you're not really going to want to eat it, are you?
To make a really nice pumpkin purée you need to head past the big boxes of pumpkins in the supermarket entrances and into the vegetable section instead.
Look out for culinary pumpkins or failing that use something like the mini pumpkins I used in these pictures or a butternut squash.
How is the pumpkin cooked for pumpkin purée?
In my opinion almost everything tastes better roasted and I've applied this to my pumpkin purée too by roasting the pumpkin rather than boiling it or steaming it.
Another advantage of roasting is that you don't need to peel the pumpkin before cooking it, a job I really don't enjoy.
As well as adding a bit more flavour, roasting also helps to dry out the pumpkin flesh making sure that your finished purée is nice and thick.
Pumpkins give out a surprising amount of water as they cook (especially if you ignore my first tip and use a big orange one), so put them into the roasting dish skin side up. That way the water drains into the tray rather than collecting in a little puddle on top of the pumpkin, which will soak in and make your purée more watery.
What seasonings do you use when making pumpkin purée?
Finally I like to cook just the pumpkin without any seasonings.
In general I'd say when I'm roasting something that it'll come out tasting much better with a pinch of salt and drizzle of oil, but for something like a pumpkin pie they're extra flavours you probably don't really need.
So leave the pumpkin plain and then add more flavour to whatever you're planning on using it for later.
What is this recipe free from? Who is it suitable for?
The ingredients I used to make this recipe are all free from the following allergens. However, please check any labels carefully for allergens you need to avoid as brands can vary, and product recipes can change over time.
Suitable for Vegetarians and Vegans
Dairy-Free
Gluten-Free
Tree Nut-Free
Peanut-Free
Egg-Free
Sesame-Free
Soya-Free
Sulphur Dioxide and Sulphite-Free
Fish-Free
Crustacean-Free
Mollusc-Free
Celery-Free
Mustard-Free
Lupin-Free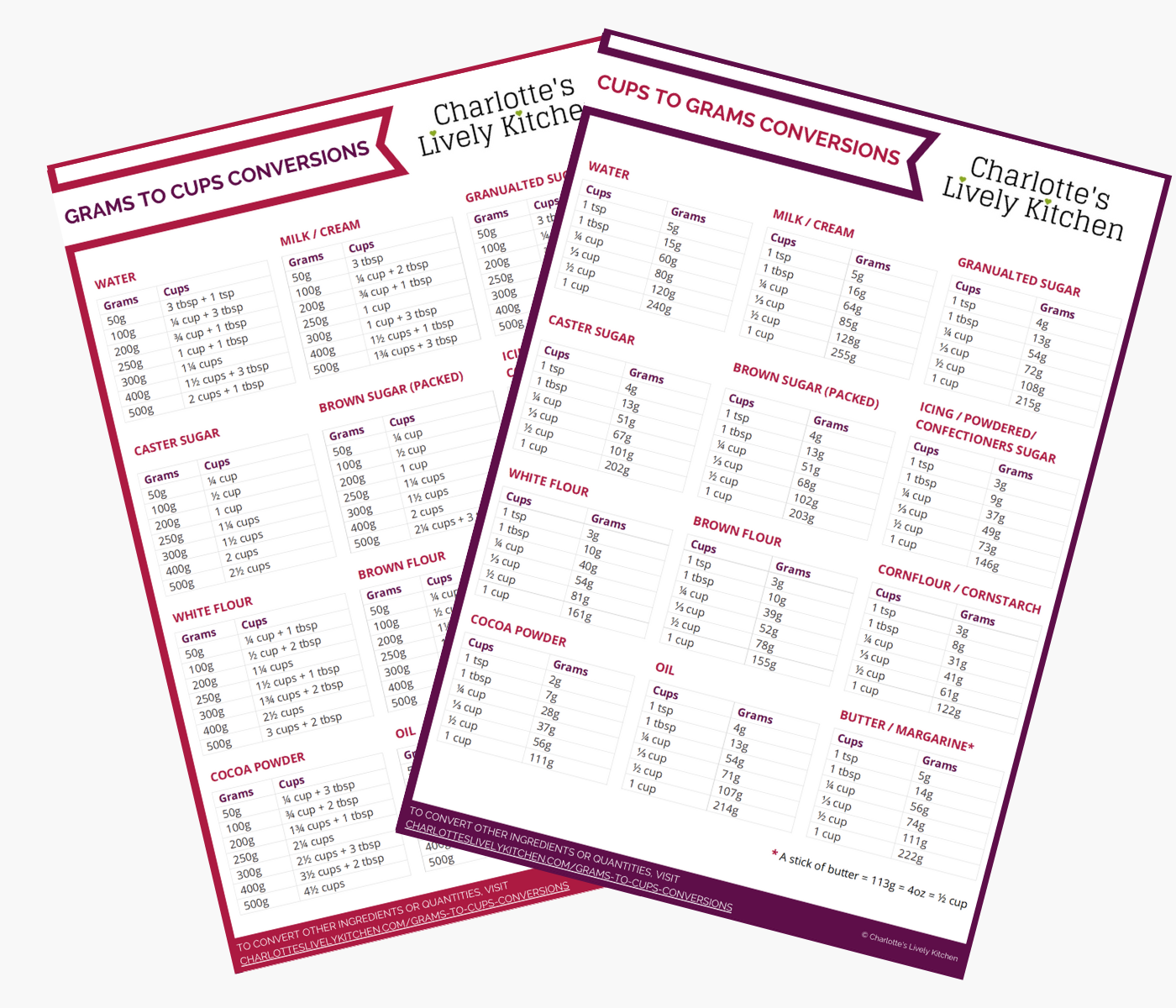 Subscribe to the Charlotte's Lively Kitchen mailing list to get your FREE printable grams to cups and cups to grams conversion charts for twelve popular baking ingredients
How To Make Pumpkin Purée
It's not always easy to find pumpkin purée in the shops so why not make it yourself? It's cheap and easy to make and you know exactly what's gone into it – just pumpkin!
Print
Pin
Rate
Save
Go to Collections
Servings:
530
g from 1.7kg pumpkin
INGREDIENTS
1

Pumpkin

-

preferably a culinary pumpkin or butternut squash
INSTRUCTIONS
Pre-heat your oven to 180ºC/160ºC fan.

Cut the top off your pumpkin and cut it in half. Scrape out the seeds (you can clean these up and roast them too for a healthy snack). Cut each pumpkin half in half again.

Place the pumpkin into a large roasting tin skin side up (to allow water to drain away from the pumpkin as it roasts) and roast for about 45 minutes until the flesh is soft.

Once cooked, remove the pumpkin from the oven and allow it to cool a little, then scrape the flesh out of the skin.

Pop it into a blender (or into a large bowl if using a hand blender) and blend until smooth. I've got a really powerful blender so I don't end up with lumps but if you've got a few then strain it though a sieve to remove them.

Now you're ready to turn it into something delicious.
NOTES
A 1.7kg pumpkin makes c. 500ml/530g purée.
Keeps for about a week in the fridge or for ages in the freezer.
100g is equivalent to 1 of your 5-a-day fruit and vegetables.
WANT TO HEAR ABOUT NEW RECIPES FIRST?
SUBSCRIBE to the Charlotte's Lively Kitchen Mailing List
NUTRITIONAL INFORMATION
Serving:
100
g
|
Calories:
15
kcal
|
Carbohydrates:
2.2
g
|
Protein:
0.7
g
|
Fat:
0.2
g
|
Fiber:
1
g
|
Sugar:
1.7
g
Any nutritional information provided is the estimated nutritional information per serving. Please refer to my guide to Charlotte's Lively Kitchen nutritional information if you would like to learn more about how this is calculated.
---