My step-by-step guide to writing a message in a pancake along with my easy American pancake recipe.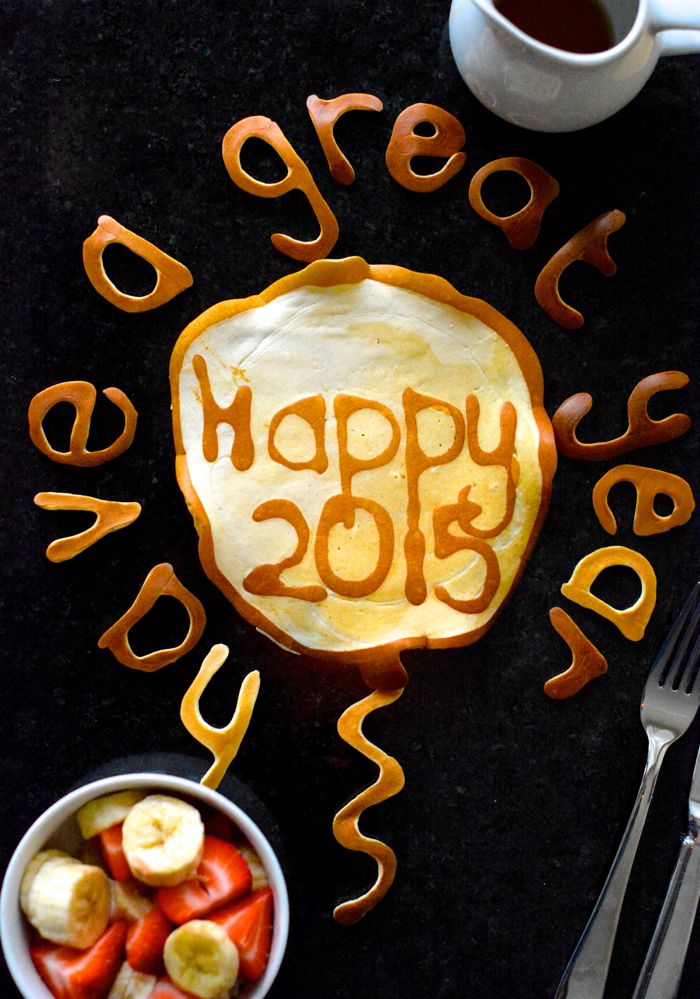 Happy New Year!!
It's been a while since my first attempt at pancake art, my little Christmas reindeer,  so I decided it was about time I had another go. Whilst a pancake that looks like something else is fun, what's even more important is that it tastes good. Therefore I thought I'd share with you my simple recipe for perfect american pancakes (don't worry if you're not in an artistic mood, these taste just as good as simple round pancakes too).
As it's the 30th December and January is just around the corner, I thought I'd use my pancake to wish you all a happy 2015 and share my tips for adding writing to your pancakes.
Recommended Equipment
Before attempting pancake art, there's a few essential pieces of equipment you should have…
For making the pancake batter
A large bowl, weighing scales, a measuring jug and a whisk.
For cooking the pancake
A large frying pan, small plastic icing bottles and a spatula.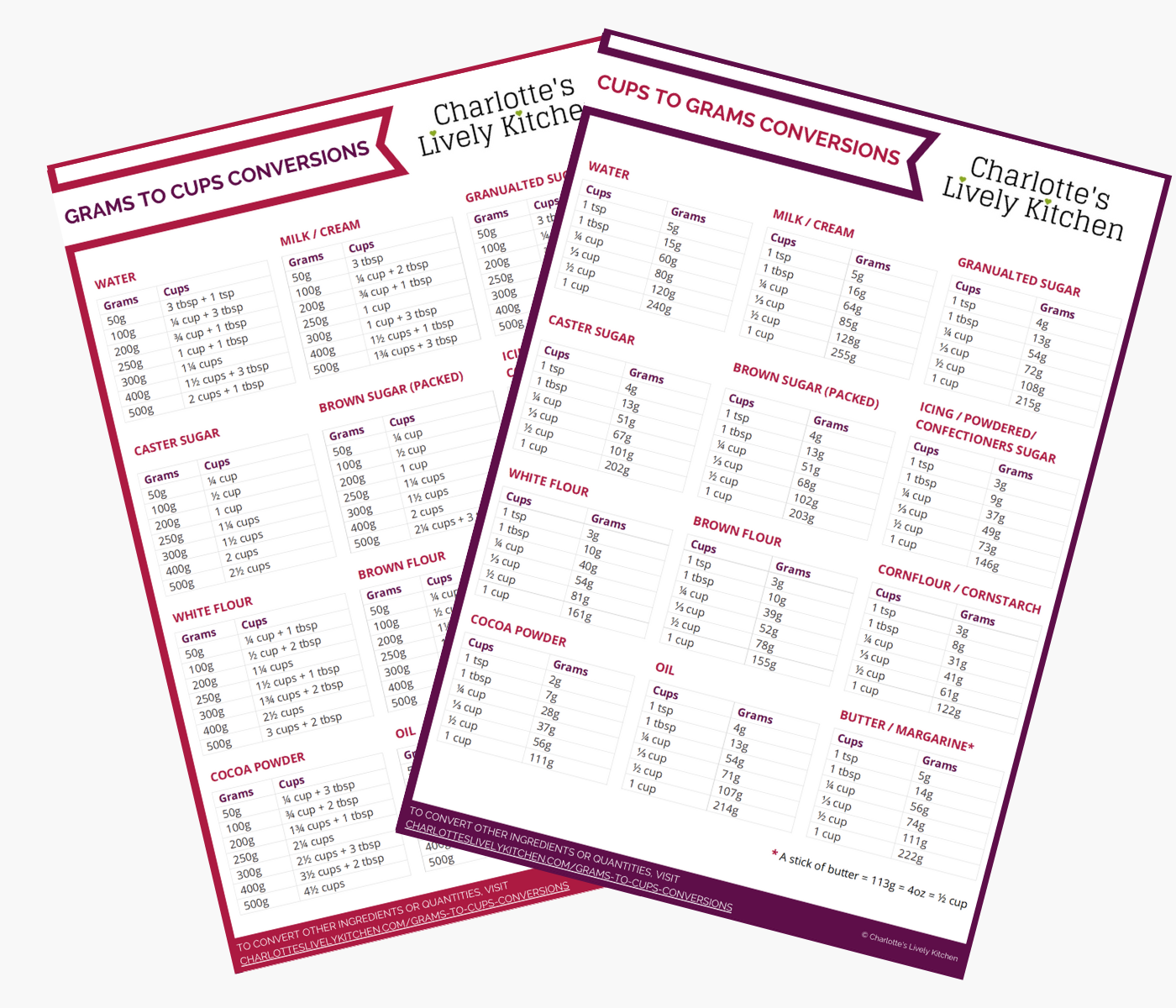 Subscribe to the Charlotte's Lively Kitchen mailing list to get your FREE printable grams to cups and cups to grams conversion charts for twelve popular baking ingredients
INGREDIENTS
200

g

Self Raising Flour

50

g

Caster Sugar

250

ml

Milk

-

I use skimmed but any is fine

2

Eggs
INSTRUCTIONS
Sift the self raising flour (200g) into a large bowl

Add the caster sugar (50g)

In a separate bowl, beat the eggs (2 eggs)

Add the eggs and milk (250ml) into the flour and sugar and whisk until you have a smooth batter - it's very important when attempting pancake art that there are no lumps, as this will clog the bottle. If there are any lumps pass the batter through a sieve to remove them.

Heat a large frying pan to a medium heat and add the pancake mix (in whatever shape takes your fancy).

Cook until bubbles are starting to form on the top and then flip and cook for another minute until the pancakes are golden brown.
NOTES
NOTE - I don't grease the pan as I use a non-stick pan and so it isn't necessary. However you may wish to use a little butter or vegetable oil to stop the pancake sticking - for pancake art I'd recommend vegetable oil as butter is likely to burn and spoil your image.
WANT TO HEAR ABOUT NEW RECIPES FIRST?
SUBSCRIBE to the Charlotte's Lively Kitchen Mailing List
Any nutritional information provided is the estimated nutritional information per serving. Please refer to my guide to Charlotte's Lively Kitchen nutritional information if you would like to learn more about how this is calculated.
---
How to write in pancake
It turns out that writing in pancake is not as simple as you'd at first think. For a start you have to write everything reflected (so it's the right way around when you flip it over). You also need to make sure that the letters really stand out against the background, otherwise it's not easy to read – a picture pancake is much more forgiving in terms of how accurate it needs to be in order to be recognisable than one with words. I also suffered from the problem of my arm overheating, as I held it over the hot pan and when you're writing you have to hold it over the pan without a break for longer than when you're drawing.
After a bit of trial and error I found a great method for making the letters really stand out without burning my arm. If you're thinking of adding writing to a pancake this is what you need to do…
Make your pancake batter.
Heat a large frying pan until is is very hot. Once hot, remove from the heat.
Draw the detail in pancake batter, remember that the letters need to be reflected.
Place the pan back on a high heat until the pancake has browned – you will start to see the edges of the bottom of the pancake brown when it is ready to flip. Don't be tempted to lift the pancake to check the colour as it needs to be in contact with the pan to get to the colour you need to make the letters stand out.
Remove from the heat again.
Add the filler/background pancake batter.
Turn the heat to low and return the pan to the heat –

it's important that the background is cooked on a low heat as this will ensure that the colour stays light and create a contrast to the letters.

Cook until bubbles start to appear on the surface.
Flip the pancake, turn the heat up to medium and cook until the back of the pancake is browned and cooked through (about a minute).
Why not surprise your family with personalised pancakes for breakfast? Or send someone a special message – how about a pancake marriage proposal, wouldn't that be fun?
If you've had a go at pancake art, I'd love to see your creations. Tweet me a picture to @CharlottesLK.