White Chocolate Mini Egg Cheesecake – A delicious, smooth no-bake white chocolate cheesecake, packed full of Cadbury Mini Eggs and topped with even more Mini Eggs – the perfect Easter dessert.
Now that Shrove Tuesday is a thing of the past, I thought it was about time I shared a delicious new Easter recipe – White Chocolate Mini Egg Cheesecake. 
Judging by the popularity of my Creme Egg Rocky Road (8 million video views on Facebook and still going up 🙂 ), I know that you are all a bit partial to recipes featuring some novelty Easter chocolate. Until now I haven't shared a Mini Egg recipe on here, so I thought it was about time I did. As well as being decorated with a ring of Mini Eggs, this white chocolate cheesecake also has plenty of Mini Eggs running through it too, so you get some in every bite. 
Help! I want to make this cheesecake, but I don't have any mini eggs.
Don't panic. You can simply switch the Mini Eggs for any other similar sweets such as Galaxy or Milky Bar Eggs. You can also deviate from the Easter theme entirely and opt for any other candy-coated sweets such as Smarties or M&Ms if you prefer.

Want even more Mini Eggs?
If this cheesecake alone isn't enough to satisfy your Mini Egg cravings and you're looking for even more recipe inspiration, then why not try some of these other delicious Mini Egg recipes:
You should also  take a look at all of my other Easter recipes including my guide to making your own Easter Eggs, for some more delicious Easter baking ideas.
If you're here for the cheesecake rather than the Easter recipes, then have a browse through all of my cheesecake recipes including my delicious Chocolate Orange Cheesecake. I've also got a new No-Bake Lemon Cheesecake coming soon, so make sure you subscribe to my mailing list, so you don't miss it.
FREE FROM/SUITABLE FOR
The ingredients I used to make this recipe are all free from the following allergens. However, please check any labels carefully for allergens you need to avoid as brands can vary, and product recipes can change over time.
Suitable for Vegetarians
Egg-Free
Tree Nut-Free
Peanut-Free
Sesame-Free
Sulphur Dioxide & Sulphite-Free
Lupin-Free
This cheesecake can be made gluten-free by switching the digestive biscuits for a gluten-free alternative.
TIP 1 – How to crush your mini eggs and biscuits
This cheesecake has loads of crushed Mini Eggs running through it. The main reason I crush them is that it makes the cheesecake much easier to slice neatly (if you've ever tried slicing a Mini Egg you'll know it's not the easiest job in the world).
I find it easiest to crush mine in my pestle and mortar. If you don't have one then I'd really recommend investing as I find it useful for many of my recipes including all of my cheesecakes. However, if you'd rather not, then I find the best alternative is to put them into a bag and give them a bash with a rolling pin to break them up a bit.
I wouldn't recommend trying to slice them as the candy-coating is very hard, and the eggs are only small so accidents could easily happen.
I also crush my biscuits in a pestle and mortar, but again you could put them in a bag and bash them with a rolling pin. Alternatively, you could give them a quick blitz in a food processor. If you use a food processor make sure you use short pulse bursts to ensure you don't grind them too finely.
TIP 2 – Why I arranged my Mini Eggs around the edge of my cheesecake
I've arranged the Mini Eggs in a ring around the edge of the cheesecake partly because I think it looks pretty like that, but mostly because it makes it easier to slice. When you want to serve your cheesecake you simply find a nice gap between the Mini Eggs and cut. I find that if they are scattered over the top or piled in the middle it's much trickier to find a route through them to get a neat slice.
Another pretty way to decorate the cheesecake is to pipe some swirls of whipped cream and then add a Mini Egg or two onto each swirl.
TIP 3 – Why the mini eggs are added just before serving
I've found that once Mini Eggs come into contact with the moisture of the cheesecake mixture, some of the colour starts to transfer from the eggs to the cheesecake. If left for a while before serving this will leave your Mini Eggs looking a bit pale and uneven. They're such gorgeous pastel colours that it would a shame to lose that don't you think?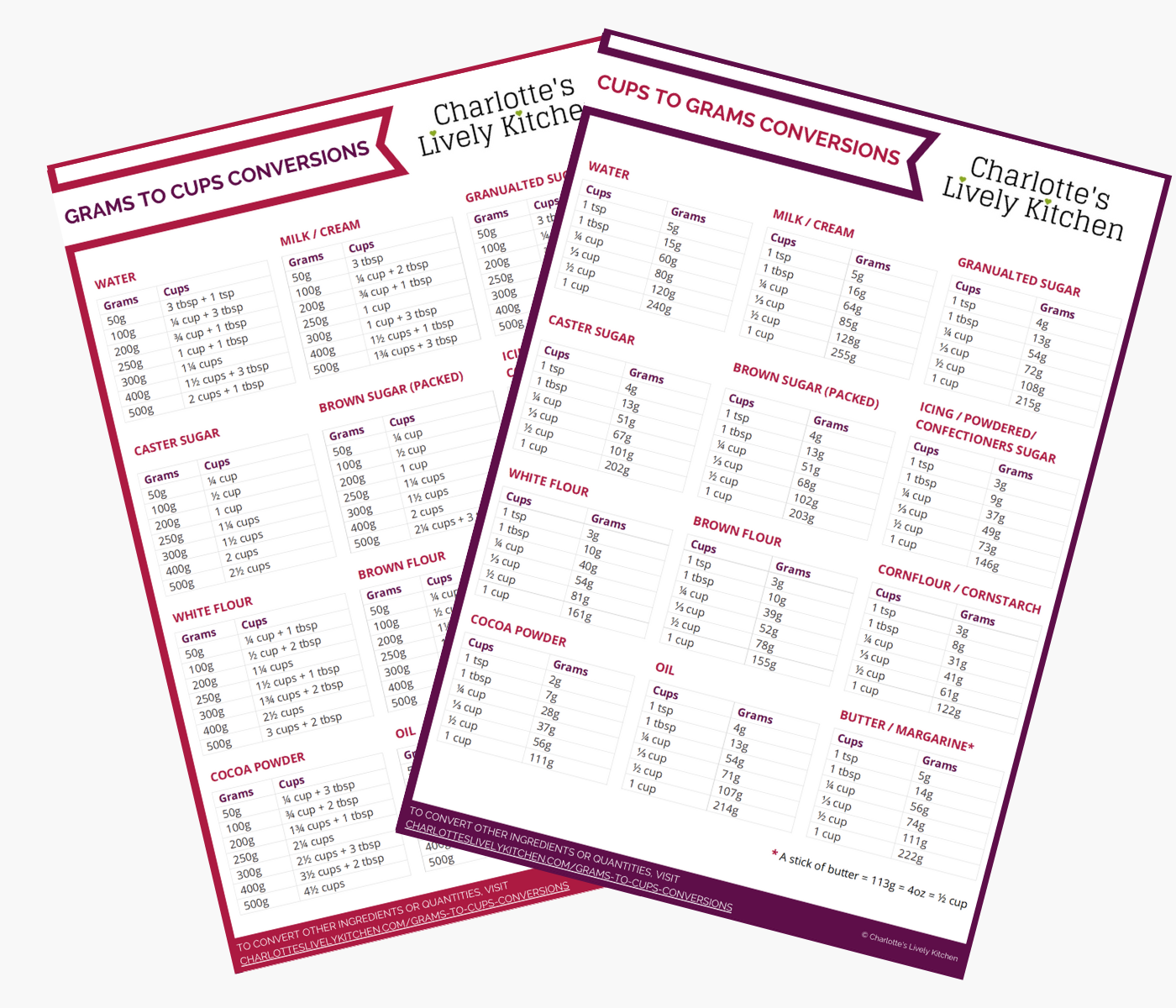 Subscribe to the Charlotte's Lively Kitchen mailing list to get your FREE printable grams to cups and cups to grams conversion charts for twelve popular baking ingredients
White Chocolate Mini Egg Cheesecake (No Bake)
White Chocolate Mini Egg Cheesecake – A delicious, smooth no-bake white chocolate cheesecake, packed full of Cadbury Mini Eggs and topped with even more Mini Eggs – the perfect Easter dessert.
Print
Pin
Rate
Save
Go to Collections
INGREDIENTS
100

g

digestive biscuits

40

g

butter

250

g

cream cheese

100

g

caster sugar

175

g

white chocolate

150

ml

double cream

1½

tsp

vanilla extract

3x

80g Bags

Cadbury Mini Eggs

-

240g in total – half for the cheesecake filling and half for the decoration
INSTRUCTIONS
Line the base of an 18cm round loose bottomed tin with greaseproof paper or a reusable baking liner.

Crush the digestive biscuits (100g). I don't like to grind mine too fine as I like them to have a slightly crunchier texture. (See TIP 1 below for tips on crushing your biscuits).

Melt your butter (40g) and mix it with the crushed biscuits. Put the biscuit mixture into the prepared tin and use the back of a spoon to push it flat. Put the tin into the fridge to chill while you make the topping.

Melt the white chocolate (175g). I melt mine in the microwave using 20-second bursts until the chocolate is just melted, stirring in between. You can also use a bain marie, or a saucepan over a very low heat if you prefer.

Set the chocolate aside to cool.

Empty half of your Mini Eggs (1½ bags) into a pestle and mortar and bash them to break them up a bit (See TIP 1 below the recipe for what to do if you don't have a pestle and mortar).

Whip the double cream (150ml) until it forms a stiff peak.

Add the cooled, melted white chocolate to the whipped cream and whisk together.

Add the cream cheese (250g), caster sugar (100g) and vanilla extract (1½ tsp) and whisk into the cream & white chocolate mixture until combined and thick. Fold in the bashed Mini Eggs.

Remove the tin from the fridge and add the cheesecake mixture. Use the back of a spoon to push the mixture down into the tin so you don't get any air bubbles. Use a small palette knife or the back of a spoon to smooth the top.

Refrigerate until the cheesecake has set (at least a couple of hours but preferably longer if you can).

Once your cheesecake has chilled, carefully remove it from the tin. If you find the edges have become a little smudged by the movement, run a palette knife around the outside to smooth it again.

Decorate your cheesecake with the remaining Mini Eggs (1½ bags). I like to crush a few in my pestle and mortar so you can see the chocolate inside too. It is best to add the mini eggs just before serving to ensure they keep their lovely pastel colouring (See TIPS 2 & 3 below for some extra info on decorating your cheesecake).
WANT TO HEAR ABOUT NEW RECIPES FIRST?
SUBSCRIBE to the Charlotte's Lively Kitchen Mailing List
NUTRITIONAL INFORMATION
Calories:
577
kcal
|
Carbohydrates:
54.9
g
|
Protein:
6
g
|
Fat:
37
g
|
Saturated Fat:
21.4
g
|
Sodium:
167.2
mg
|
Fiber:
0.9
g
|
Sugar:
48.7
g
Any nutritional information provided is the estimated nutritional information per serving. Please refer to my guide to Charlotte's Lively Kitchen nutritional information if you would like to learn more about how this is calculated.
---