Advertising Feature
Switching the sugar for SPLENDA in these cupcakes with lemon cream cheese frosting makes for a delicious, lower calorie treat.
Last week I was invited by SPLENDA to try out one of their low sugar recipes and tell you all what I thought about it. I was immediately drawn to their cherry clafoutis as it's something I'd always wanted to try, but as I've never actually had one before I didn't have a frame of reference to compare it to. Instead I opted to whip up a batch of cupcakes. I consider myself a bit of a cupcake expert (well I make them a lot if that counts) so I can really drill down and see how this low sugar version compares to my usual creations.
The challenge was inspired by recent comments by new Bake Off judge, Prue Leith, saying how she'd love to see more lower sugar, lower fat creations on the show. SPLENDA are passionate about supporting this and want to showcase how alternatives to sugar can be used to make baking that bit healthier.
So how do they really compare?
Initial thoughts…
I'll admit that I was sceptical when I started this challenge. Not only is sugar a fundamental part of cake recipes in terms of flavour and sweetness, it also forms part of the chemistry of baking. My past experiments how shown me that simply switching from white to brown sugar can make a cake rise differently, so what would switching in something completely different do?
My scepticism wasn't helped when I got to the supermarket to stock up on SPLENDA. Compared to regular sugar, the box feels weightless (I did wonder if I'd accidentally picked up an empty demo packet) – could something that felt so different really work in a cake?
I got home and it was time to find out…
The truth about the low sugar cakes
Baking with SPLENDA was really no different to baking with regular sugar, aside from the weight difference I mentioned earlier (I used just 16g of SPLENDA whereas I'd have expected to use around 125g of regular sugar for the same amount of sweetness).
This recipe is a little different from most of my cupcake recipes (where I usually just chuck everything into a bowl and mix it all up) as the eggs are separated and the egg whites whisked up to stiff peaks before being added to the cake mix. The addition of the whisked egg whites means the cake puffs up quite a bit in the oven and then falls back a bit as it comes out.
You can see in this picture that they were a little wonky looking!
I was a little worried that this would mean they ended up a bit dense but they were still lovely and light and full of air holes when I tried them.
While the cakes were cooling I made the topping which is a combination of reduced fat cream cheese, lemon juice and zest and then sweetened with some SPLENDA. It's a lot softer than traditional buttercream icing, but you can see that I still managed to pipe it prettily on the top of the cakes and it held it's shape quite well.
I did run out of the topping before I'd piped it onto the cakes so I decided to make a double batch (which I've refected in the quantities in the recipe below). If you want to simply spoon a little on top then you'd be fine to halve the topping ingredients listed.
But what about the flavour?
So I sat in my kitchen, took a deep breath and had a bite…
Cue a massive sigh of relief and a big smile on my face. As I said before I'd been sceptical about how well the cake would bake and whether using SPLENDA would alter the flavour but I loved them. I really truly did.
The sponge was light and the addition of the milk powder had given it a lovely flavour. The texture was a little different to my usual cupcakes (more of a cross between a sponge and a sponge finger) but I think this was more down to the recipe (with the whisked egg whites) than the SPLENDA and I still really enjoyed it.

The topping was just delicious, much lighter and fresher than buttercream icing and with just enough sweetness. I may have gone back and licked the spoon I made it with while I was cleaning up afterwards so none went to waste 🙂 I'd imagine this icing would work really well on a carrot cake, it's something I'm going to try next time I make one.
If you need any more proof that these cake were actually as yummy as I'm saying here, then the fact that I packed up the remaining cakes and took the along to sell at a school PTA event later that day should say it all (after all they may be lower in fat and sugar but 12 cakes between four of us is still greedy!). People in the school know about my baking and have high expectations, there's not a chance I would have taken them along if I didn't think everyone would enjoy them – I have a reputation to maintain 🙂
The great news is that they all sold and helped raise some money for the school.
But what about the calories?
As I mentioned at the start the aim of this exercise was to see whether lower sugar, lower fat baking can still be delicious. However, there are some recipes that claim to the lower and when you actually look at it the difference is barely noticeable.
I've done a quick comparison of the calories, fat and sugar in these cakes compared to my vanilla cupcakes with vanilla buttercream and here's what I found…
I think you'll agree that's quite a significant reduction!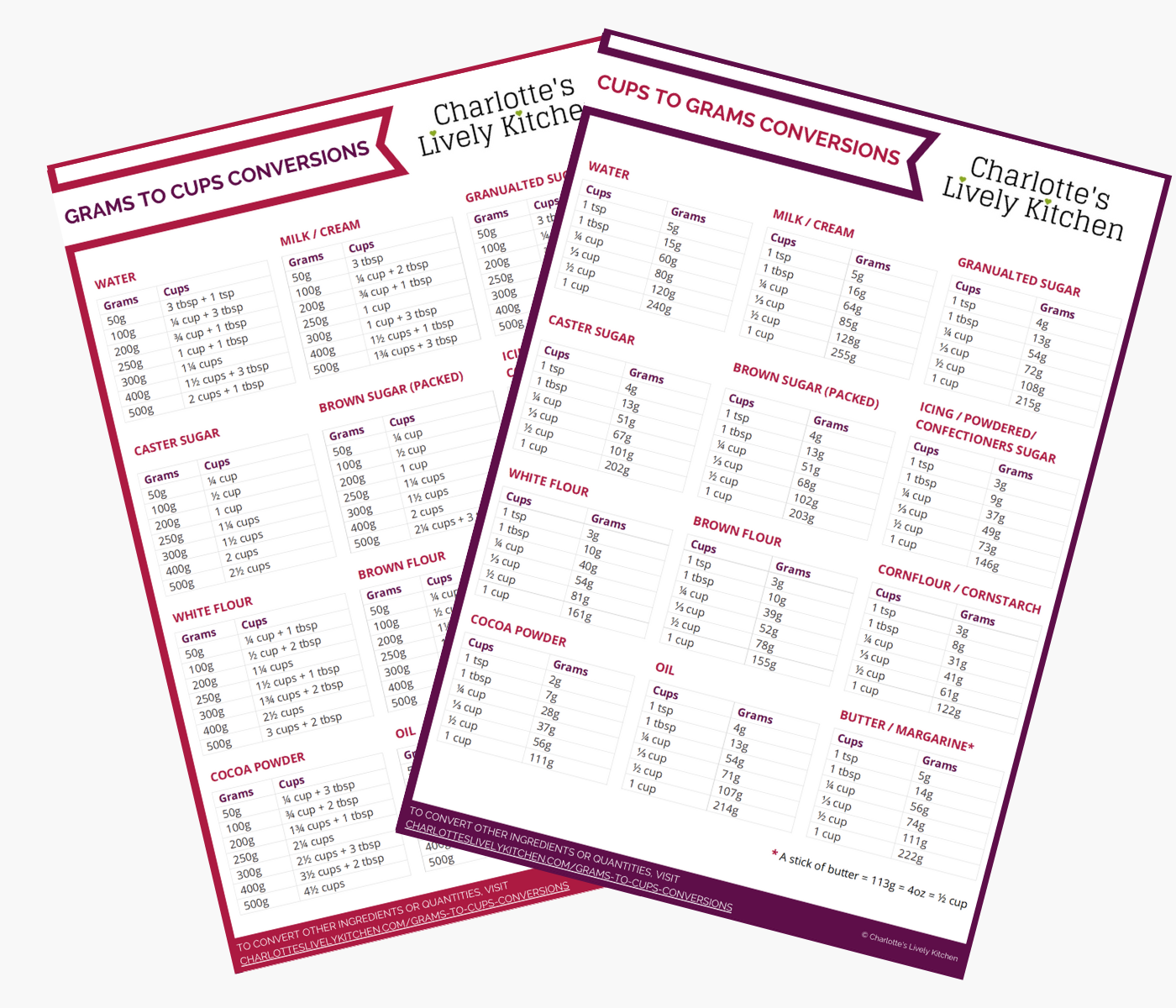 Subscribe to the Charlotte's Lively Kitchen mailing list to get your FREE printable grams to cups and cups to grams conversion charts for twelve popular baking ingredients
SPLENDA Cupcakes with Lemon Cream Cheese Frosting
Switching the sugar for SPLENDA in these cupcakes with lemon cream cheese frosting makes for a delicious, lower calorie treat.
Print
Rate
Save
Go to Collections
INGREDIENTS
For the cupcakes
16

g

SPLENDA granulated

125

g

low fat spread

125

g

self-raising flour

¾

tsp

bicarbonate of soda

75

g

skimmed milk powder

2

eggs

-

separated

4

tbsp

water
For the cream cheese topping
300

g

reduced fat soft cheese

1

lemon

-

juice and zest

2

tbsp

SPLENDA granulated
INSTRUCTIONS
Pre-heat your oven to 180ºC/160ºC fan.

Cream together the low fat spread (125g) and SPLENDA granulated (16g).

In a separate bowl, sift together the self-raising flour (125g), bicarbonate of soda (¾tsp) and skimmed milk powder (75g).

Beat the egg yolks (2 yolks) into the creamed butter and SPLENDA, then mix in the sifted ingredients. Mix in the water (4tbsp).

In a separate bowl, whisk the egg whites until stiff then carefully fold them into the cake mixture.

Put your cupcake cases into a 12-hole muffin tin and then equally divide the mixture between the cupcake cases.

Bake for 15-20 minutes until a skewer inserted in the centre comes out clean.

Once cooked, move the cakes onto a wire rack to cool.

While the cupcakes are cooling make your topping by mixing together the reduced fat cream cheese (300g), lemon juice (1 lemon), lemon zest (1 lemon) and SPLENDA granulated (2 tbsp).

Decorate your cupcakes with the topping.

Enjoy!
NOTES
Adapted from this recipe from SPLENDA.
WANT TO HEAR ABOUT NEW RECIPES FIRST?
SUBSCRIBE to the Charlotte's Lively Kitchen Mailing List
NUTRITIONAL INFORMATION
Calories:
147
kcal
|
Carbohydrates:
13.7
g
|
Protein:
7
g
|
Fat:
6.9
g
|
Saturated Fat:
2.9
g
|
Sodium:
240
mg
|
Fiber:
0.5
g
|
Sugar:
4.2
g
Any nutritional information provided is the estimated nutritional information per serving. Please refer to my guide to Charlotte's Lively Kitchen nutritional information if you would like to learn more about how this is calculated.
---
Free From/Suitable For…
Suitable for Vegetarians
Corn-Free
Nut-Free
Soy-Free
The ingredients for this recipe are easily available free from all these allergens. However, please ensure you double-check allergen information for all ingredients.