---
It's Pancake Day on Tuesday and I think I may have gone a bit pancake crazy this year. I've made Traditional Pancakes, American Pancakes, American Style Lemon and Raisin Pancakes and ones that look like Mickey Mouse.
I honestly wasn't planning on sharing another pancake recipe, but I thought these farm animals were too cute not to share.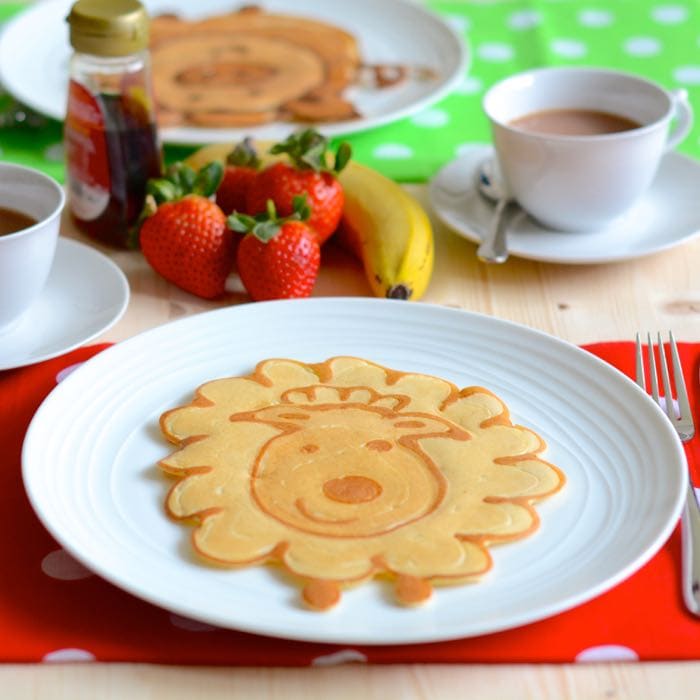 As always the artwork is a little rusty, but hopefully, it'll give you a bit of inspiration to have a go at home.
These pancakes use the same tried and tested method that I always use.
Make the pancake batter.
Heat the pan until it's really hot and then turn off the heat.
Draw the outline/detail of your pancake.
Turn the heat back on and cook until it's brown.
Turn the heat off and add the filling.
Turn the heat back on and cook until bubbles are appearing.
Flip and finish cooking.
Simple
For a more detailed version of these instructions and the pancake batter recipe have a quick look at my New Year Pancake.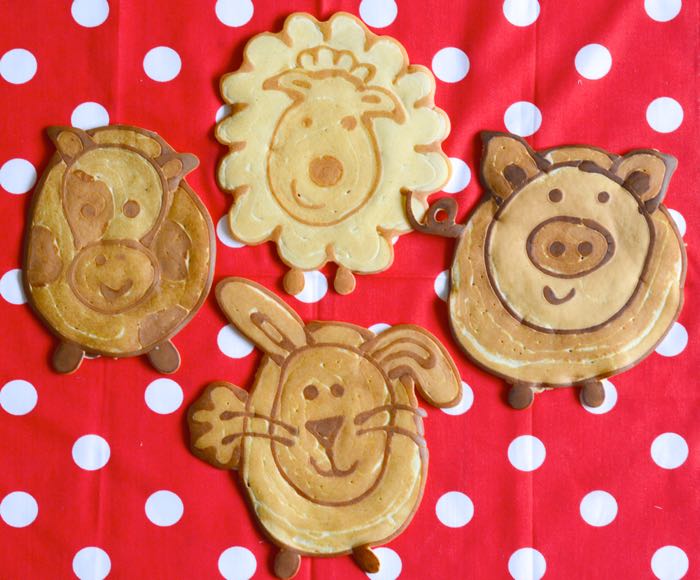 Have you ever had a go at pancake art? If you have I'd love to see your pictures. You can tweet me @CharlottesLK.