How to make delicious, smooth lemon curd, plus lots of extra tips and tricks to get it just perfect.
Skip to the recipe | Recipe FAQs
You'll have noticed that I've been sharing quite a few lemon recipes on here recently, and I realised after making my lemon cupcakes that I was lacking one of the classics – lemon curd.
I decided that it was something I needed to rectify, so I got into the kitchen and starting testing what makes the perfect lemon curd.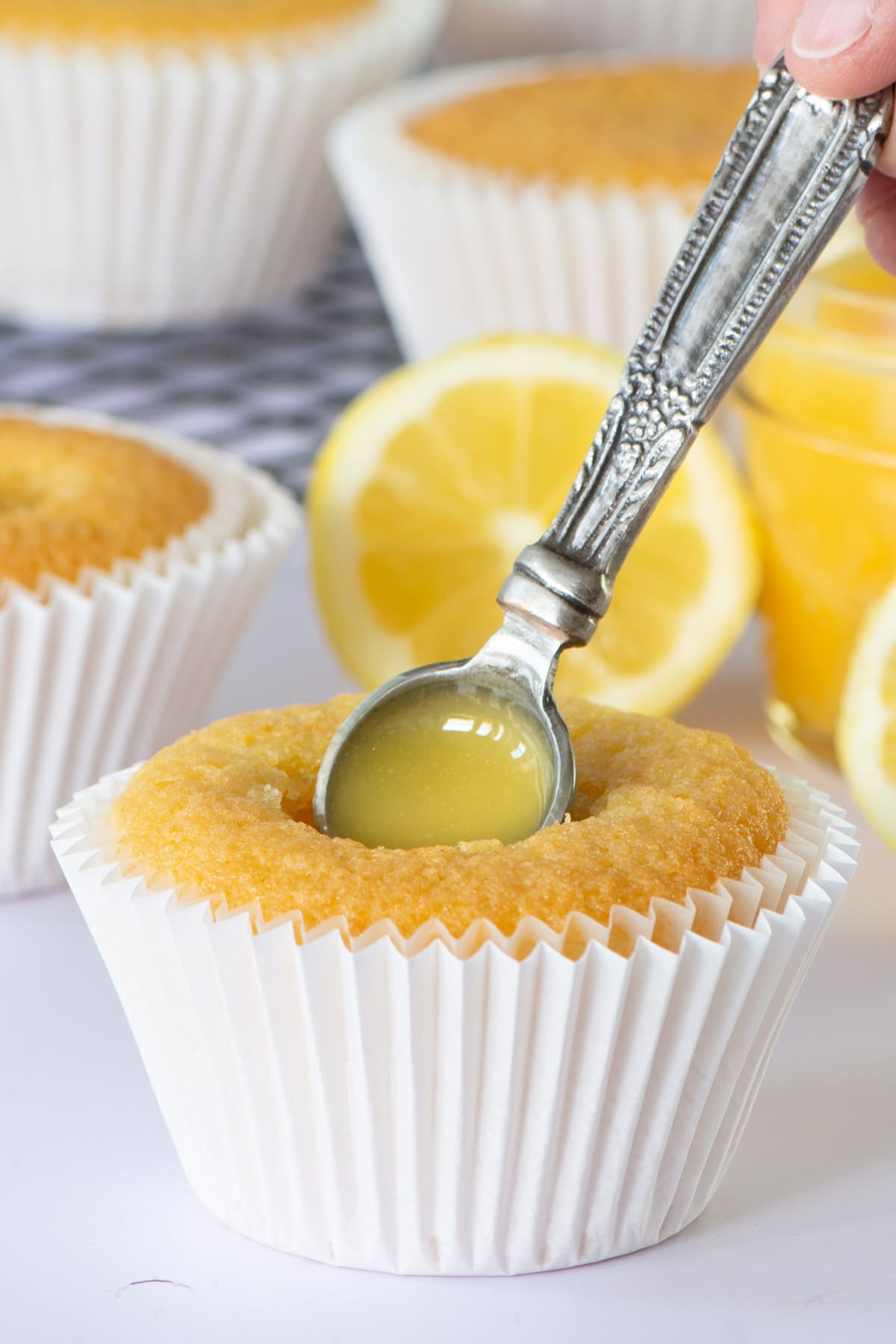 What makes the perfect lemon curd?
My lemon curd recipe is quite classic in how it's made, heating eggs, lemon juice, lemon zest, sugar and butter until they've thickened and are silky smooth. However, there is a little trick that makes all the difference and that is how you add the butter.
In most recipes, all of the ingredients are mixed together and then heated until they thicken.
In my recipe the butter isn't added until all of the other ingredients have been combined and heated. Melting the butter into the warm lemon curd gives you a silky smooth finish that tastes just amazing.
It's difficult to describe the difference it makes as it's subtle, it just tastes better made this way. Definitely give it a go next time you're curd making.
The secret to great lemon curd is to add the butter at the end.
Can lemon curd be made without zest?
Technically yes. However, it tastes so much better if you use both the zest and the juice.
Lemon curd made with just lemon juice and no zest has a more one-dimensional, less rounded flavour to it.
When I tested it, I also found that it lost some of its lemon flavour as it cooled.
As well as being a bit lacking in flavour, lemon curd made with just lemon juice is also lacking in colour. It's still yellow but is much less vibrant than curd which includes the zest.
Should lemon curd be made with egg yolks or whole eggs?
Again, you can make it with either. However, I prefer it to be made with whole eggs.
Lemon curd made with just egg yolks is much richer and has a more custard-like flavour. Delicious, but not really the flavour I associate with a traditional lemon curd.
The consistency of lemon curd made with just yolks was also less smooth than the others I made and was quite gloopy looking.
As egg yolks have a much higher fat content than whole eggs, I tested making an egg yolk only curd, also leaving out the butter (to balance out the overall fat content of the finished curd). I found this still had a very yolk-y flavour and the texture was less smooth.
It did however have a fabulously vibrant yellow colour.
TIP If you'd like your lemon curd to have a slightly richer, more custardy flavour, then you could replace one of the eggs in my recipe with two yolks.
Can I reduce the amount of sugar used in the recipe?
Yes.
If your tooth is less sweet then you can reduce the amount of sugar used. I found that when I make the lemon curd with half the amount of sugar recommended in my recipe it had a lovely sharp flavour. However, others who tasted it found the taste a little too sharp (it all depends on your own personal tastes I suppose).
I did find that when I reduced the amount of sugar used, the lemon curd was a little more prone to going lumpy as the heated sugar helps to give the curd its smooth texture. However, once I'd passed the finished curd through a sieve it was absolutely fine.
TIP For a sharper lemon curd, reduce the amount of sugar.
Can I make lemon curd without sugar?
Personally, I wouldn't. Sugar adds to both the flavour and the texture of the curd. I found that substituting the sugar for an equivalent amount of sweetener didn't have the same delicious lemon curd flavour that I love.
Can I make lemon curd without butter?
Yes, although you'll find the curd is foamier and has a lighter texture.
You can also increase the amount of butter used. Doing this will give your lemon curd a smoother, creamier consistency.
Can lemon curd be made with clarified butter?
OK, this is maybe a slightly unusual recipe adjustment to have tested. However, I decided that as lemon curd is such a classic recipe, I'd see how it was made in an old Victorian cookbook I was given by my Granny, and that recipe used clarified butter so I thought I'd give it a try.
It was delicious. However, I didn't think it tasted like lemon curd as we know it today so I decided to stick with regular butter.
Do I need to add flour or cornflour when making lemon curd?
No.
Lemon curd thickens perfectly well without it.
Does lemon curd need to be made in a Bain Marie?
No.
Some recipes recommend using a Bain Marie to ensure that the lemon curd is made over a very gentle heat. However, I don't find this is necessary. You're absolutely fine using a pan over a direct heat as long as the heat is kept low and you stir the curd regularly to ensure it doesn't overcook on the bottom and thickens evenly.
Do I need to sieve my lemon curd?
I think this one is all down to personal preference (and I change my mind about it each time I make it!).
Sometimes I don't mind the little flecks of zest running through the curd and other times I find it makes the curd bitty and then I pass it through a sieve to remove them.
What I recommend is leaving the lemon curd with the zest in to cool completely. Then give it a taste and if you find it a bit bitty, pass it through a sieve. The reason I like to leave it to cool first rather than sieving immediately is that the flavour of the zest continues to infuse into the curd, making it more lemony.
If you're planning on storing your curd in sterilised jars then pour the hot curd into the jars and seal as you normally would. Then when you want to eat the curd, pass it through a sieve before using.
Can lemon curd be made in the microwave?
Yes, if you prefer, lemon curd can easily be made in the microwave.
I have adapted this recipe to be made in the microwave. Head on over to my microwave lemon curd recipe for full instrcutions.
How do I fix lemon curd that's lumpy?
If you make your lemon curd over too high a heat or don't stir it regularly as it cooks, you may find that it goes a little lumpy with flecks of cooked egg white in it.
The easiest way to fix this is to give it a quick blitz in a blender (or using a stick blender) until it is smooth.
If there are only a few small lumps you could also pass the lemon curd through a sieve.
Another reason for lumpy lemon curd (although a different type of lumpy) is if you over-grate your lemon zest and include bits of white pith. This will make your curd taste bitty. If this happens, the solution is to pass the lemon curd through a sieve to remove the zest.
TIP Fix lumpy lemon curd by blitzing it in a blender or passing it through a sieve.
How do I fix lemon curd that's too thin?
Lemon curd is usually too thin if it hasn't been heated for long enough.
First check whether your lemon curd really is too thin by allowing it too cool completely, as it will thicken as it cools. If it really is too thin then the easiest solution is to get it back onto the heat to cook it for a little longer. As with the main recipe, make sure you whisk it as it heats to ensure it doesn't go lumpy.
Another way to thicken lemon curd is to heat it slightly and then whisk in more butter. The addition of extra butter will help the lemon curd to firm up as it cools.
TIP Thicken lemon curd that's too thin by heating it.
How do I fix lemon curd that's too thick?
Lemon curd always thickens as it cools so you may find that you end up with a lemon curd that's thicker than you hoped for. If this happens, the easiest way to thin it is to whisk in a little extra lemon juice (about ½ a teaspoon at a time as you don't want to add too much) until it is your desired consistency.
There's no need to heat it, just whisking the juice into room temperature curd should do the trick.
TIP Fix lemon curd that's too thick by whisking in a little more lemon juice.
Other recipes you might enjoy
If you love lemon as much as I do then take a look at all of my lemon recipes, including my delicious lemon layer cake, lemon drizzle cupcakes and no-bake lemon cheesecake.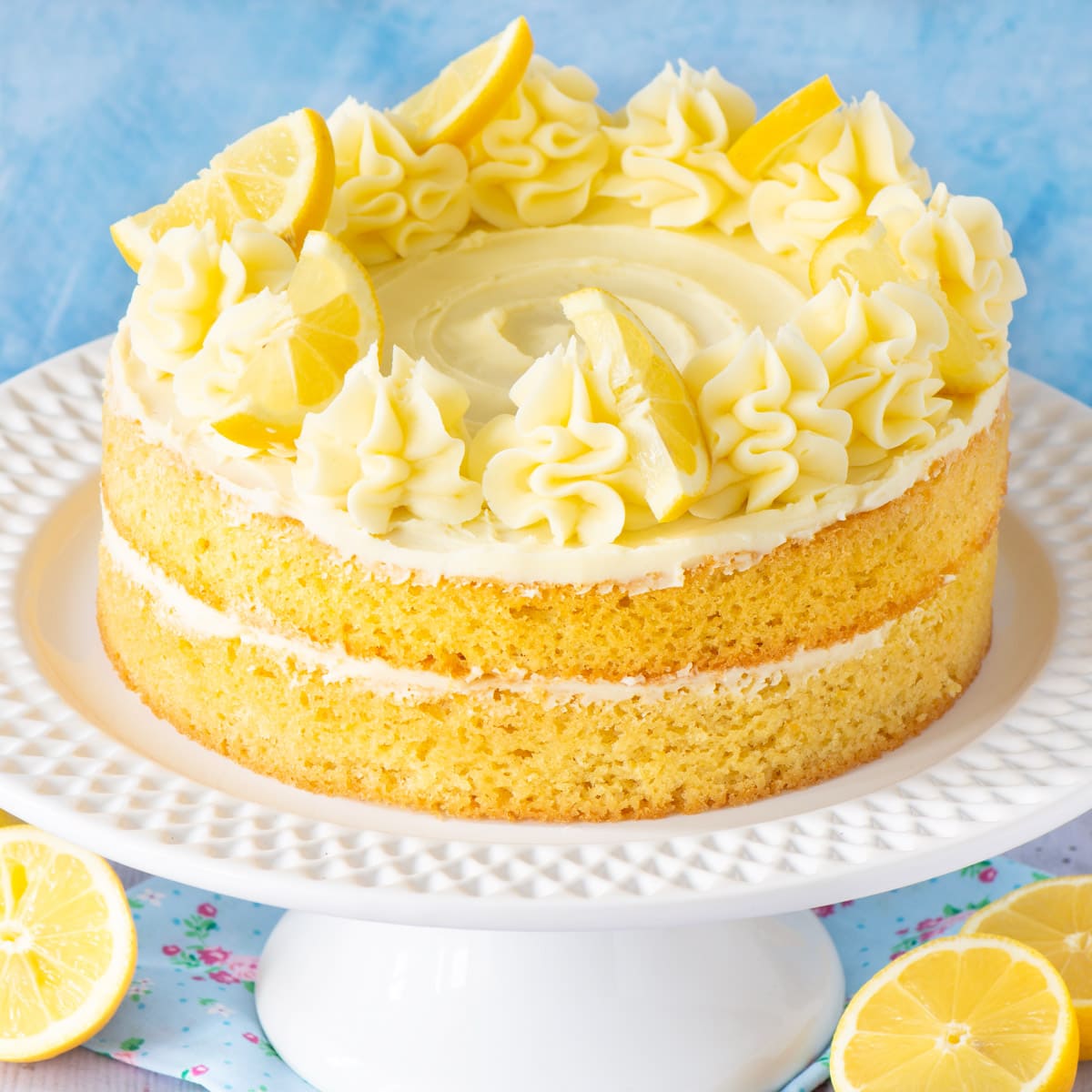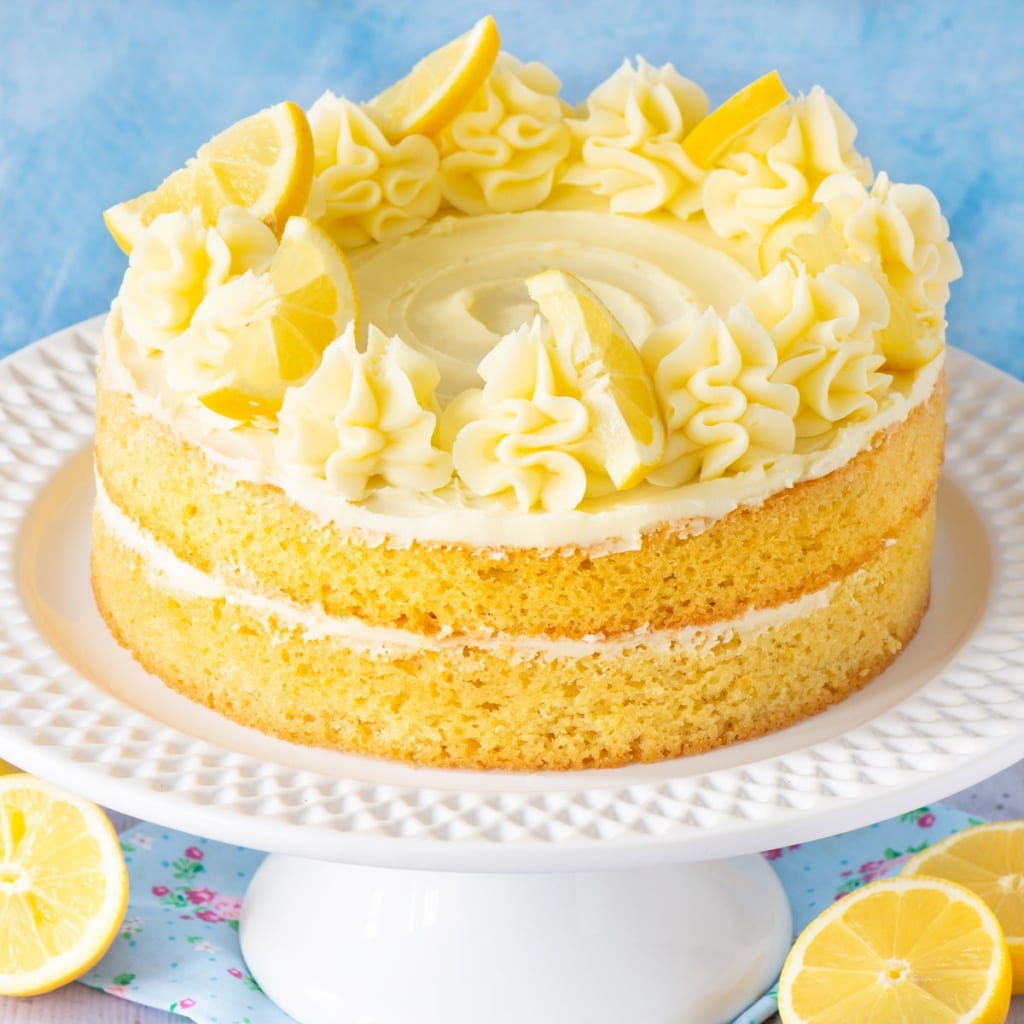 If you're looking for some ideas for using your lemon curd then take a look at these recipes:
If you're looking for something a little different to lemon curd, then give my homemade Lime Curd or Grapefruit Curd a try.
How to store lemon curd
If you're not planning on using your lemon curd immediately, then make sure it is stored in sterilised jars. Take a look at this guide to sterilising jars for instructions. The lemon curd can be stored for about a week in the fridge.
❄️ Suitable for freezing
Lemon curd can also be frozen. Simply store it in a freezer-safe container and then defrost it thoroughly in the fridge before you want to use it.
Free From/Suitable For
The ingredients I used to make this recipe are all free from the following allergens. However, please check any labels carefully for allergens you need to avoid as brands can vary and product recipes can change over time.
Suitable for Vegetarians
Gluten-Free
Tree Nut-Free
Peanut-Free
Sesame-Free
Soya-Free
Sulphur Dioxide & Sulphite-Free
Lupin-Free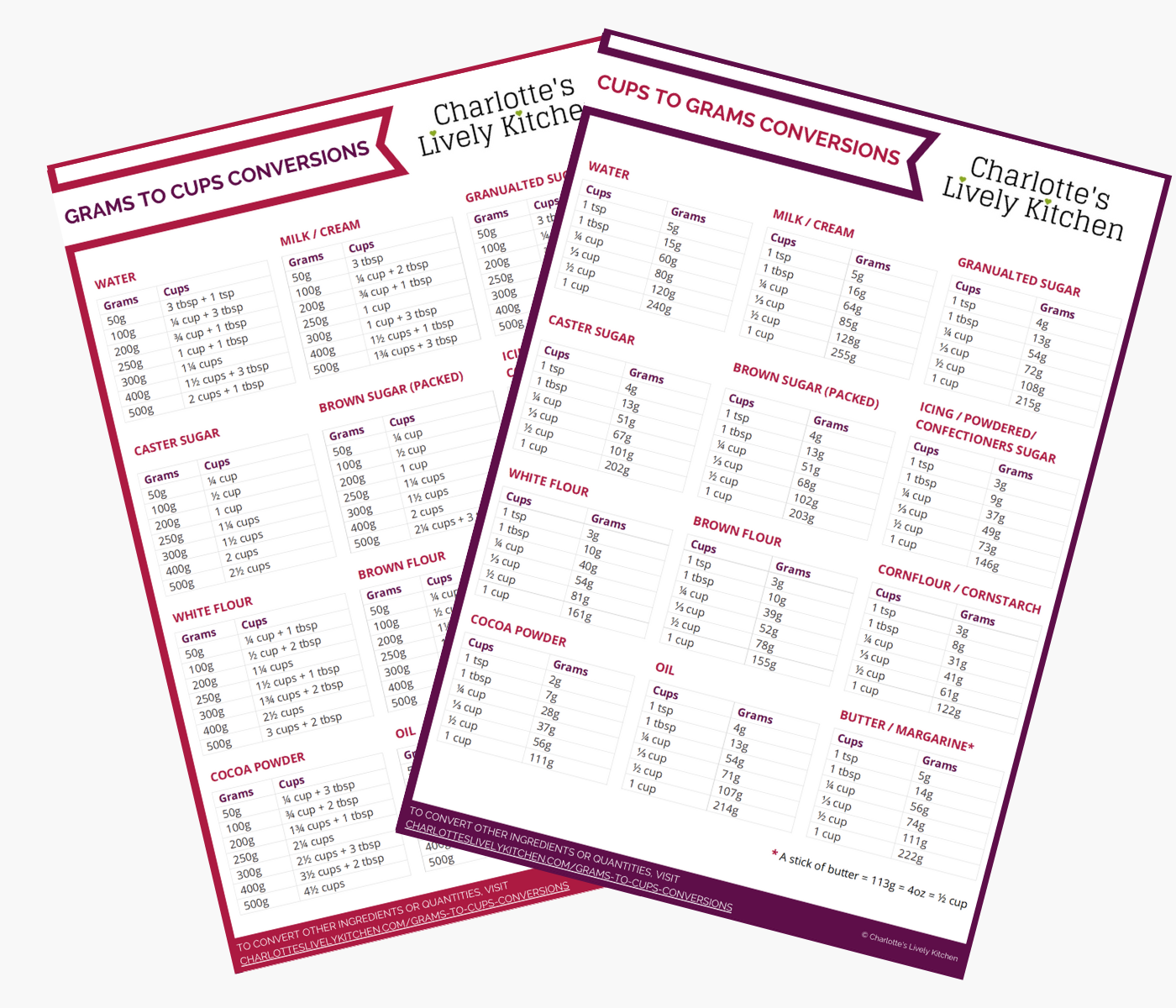 Subscribe to the Charlotte's Lively Kitchen mailing list to get your FREE printable grams to cups and cups to grams conversion charts for twelve popular baking ingredients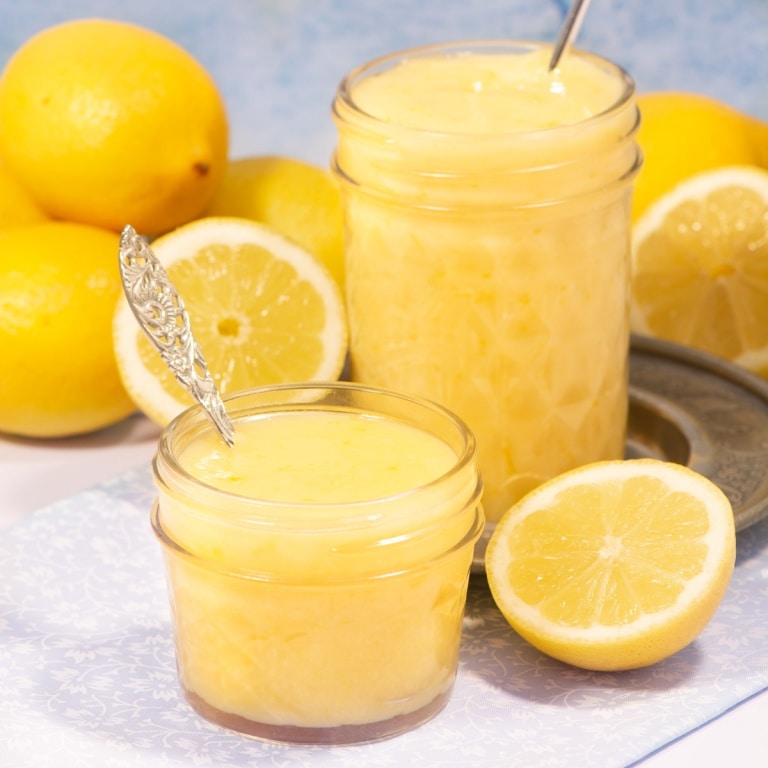 Lemon Curd
How to make delicious, smooth lemon curd, plus lots of extra tips and tricks to get it just perfect.
Print
Pin
Rate
Save
Go to Collections
Servings:
350
ml (approx.)
INGREDIENTS
4

medium

eggs

200

g

caster sugar

4

lemons

-

juice and zest

100

g

unsalted butter
INSTRUCTIONS
Finely grate the zest of 4 lemons and squeeze the juice.

Cut the butter (100g) into cubes.

Lightly beat the eggs (4 eggs) and place them into a saucepan with the caster sugar (200g) and lemon juice and zest.

Place the pan on the hob over a low heat. Mix together all of the ingredients and then keep whisking regularly until the curd has thickened. It should leave a coating over the back of the spoon when lifted out.

Once thickened, remove the lemon curd from the heat. Add the butter and whisk until the butter has melted.

Allow the lemon curd to cool completely before using. You'll find that it will thicken as it cools.

If you prefer your lemon curd completely smooth (with the zest removed) – store it with the zest left in and then pass it through a sieve just before you want to use it. This will allow the maximum zesty flavour to infuse into the curd.
WANT TO HEAR ABOUT NEW RECIPES FIRST?
SUBSCRIBE to the Charlotte's Lively Kitchen Mailing List
NUTRITIONAL INFORMATION
Calories:
79
kcal
|
Carbohydrates:
9.1
g
|
Protein:
1.1
g
|
Fat:
4.3
g
|
Saturated Fat:
2.4
g
|
Fiber:
0.1
g
|
Sugar:
8.8
g
Any nutritional information provided is the estimated nutritional information per serving. Please refer to my guide to Charlotte's Lively Kitchen nutritional information if you would like to learn more about how this is calculated.
---