Delicious caramel sauce – Quick and easy to make with just three ingredients. Drizzle it on pretty much anything to add some lovely caramel sweetness.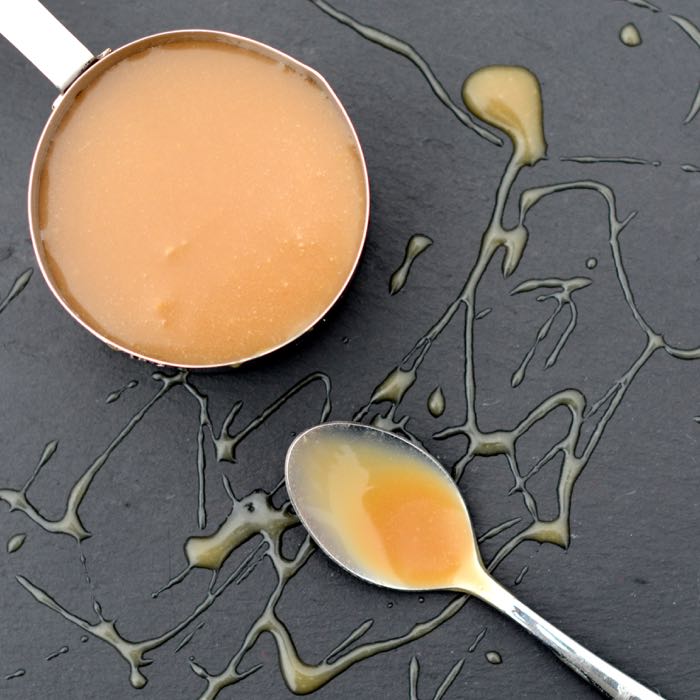 A favourite drink whenever we go to Starbucks is a Caramel Macchiato. For anyone who's never heard of it before, it's a milky coffee (a bit like a cappuccino) with vanilla syrup and caramel drizzle sauce on top.
Since buying a coffee machine a couple of years ago I like to make them at home too. I've always bought the caramel drizzle sauce and vanilla syrup but I thought it might be fun to have a go at making my own (although I haven't attempted the vanilla syrup yet).
Whilst caramel macchiatos are yummy there are so many other uses for this sauce, ice-cream, milkshakes, cakes, pancakes, well pretty much anything sweet you can think of. It'll keep for a couple of weeks in the fridge so you don't have to use it all straight away.
This recipe makes about 100ml of sauce but it can be easily multiplied. It just might take a little longer for the sugar to caramelise.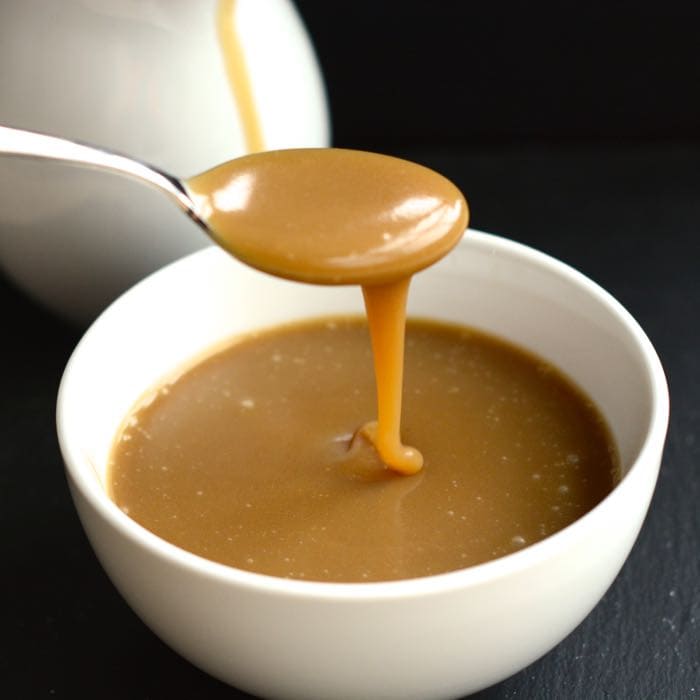 How to make caramel sauce
It turns out (like with most things) that caramel sauce is pretty easy to make, it just needs a bit of time and attention.
Caramel sauce consists of three ingredients – sugar, butter and single cream (or a mix of double cream and full fat milk).
The approach I take to making caramel sauce is to heat the sugar in a large saucepan until it's completely melted and turned a light brown colour, then quickly whisk in the butter, turn off the heat and whisk in the cream.
Here are a few tips to help you get perfect caramel sauce…
Use granulated sugar – Other types of sugar contain impurities which make it more likely that your sugar will crystallise or burn.
Use a large pan – It means that the sugar will be spread in a thinner layer and should melt more evenly, making it less likely to burn. You'll also find that the sauce bubbles up significantly when you add the butter and cream so a large pan will ensure it remains contained.
Make sure your pan and spatula are spotlessly clean – Any impurities will encourage the sugar to crystallise.
Have your butter and cream measured out and ready to use – Otherwise there's a risk you'll overcook your caramel while you measuring everything.
Move the caramel about (but only a little bit) – You can use a spatula to gently move the sugar around to help it melt. Avoid stirring it until it's clearly started to turn to liquid (it's more likely to crystallise before that point), then gently stir it just enough to move any unmelted sugar over the heat.
Be very careful – boiling sugar is much hotter than boiling water and the sauce will bubble up when you add the butter and cream. You may want to use heat resistant gloves to protect you from any spatters.
Remove the sauce from the heat as soon as you've added all of the ingredients – The sauce will look too thin, but don't worry it'll thicken as it cools.
Don't panic if you get a couple of lumps of crystallised sugar – Obviously if there are too many then your sauce will be a disaster. But if you get a couple just put the sauce through a metal sieve to remove them (I've had to do it and the sauce is still perfect afterwards).
What to make with your caramel sauce
If you're after some inspiration for using your caramel sauce once it's been made then take a look at some of these recipes…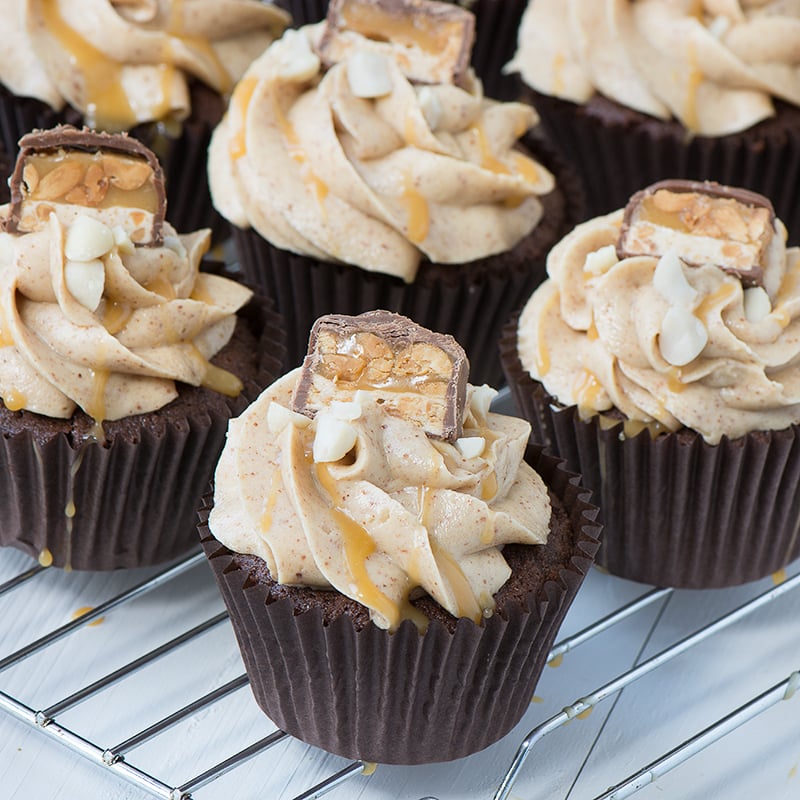 Free From/Suitable For…
Suitable for Vegetarians
Egg-Free
Gluten-Free
Nut-Free
Soy-Free
The ingredients for this recipe are commonly available free from all these allergens. However, please ensure you double-check allergen information for all ingredients.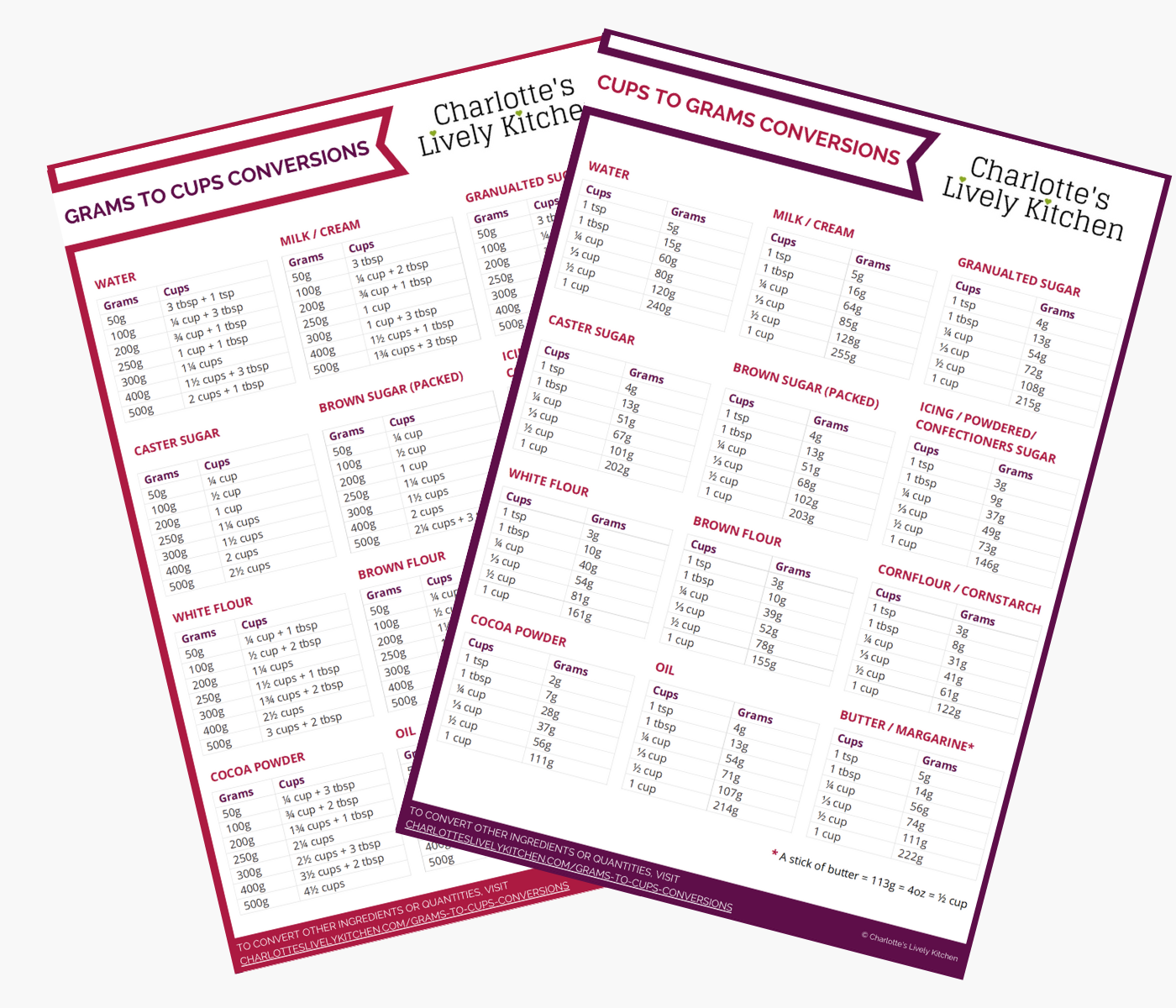 Subscribe to the Charlotte's Lively Kitchen mailing list to get your FREE printable grams to cups and cups to grams conversion charts for twelve popular baking ingredients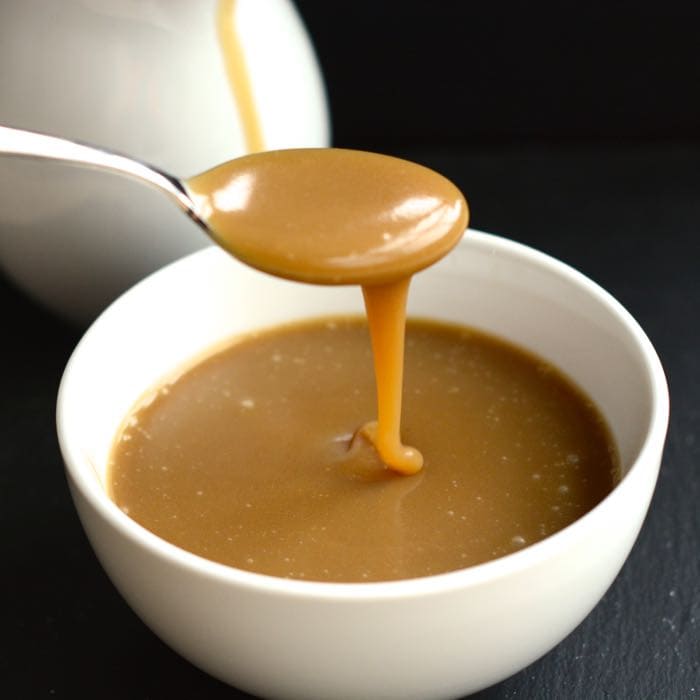 Caramel Sauce
Delicious caramel sauce – Quick and easy to make with just three ingredients. Drizzle it on pretty much anything to add some lovely caramel sweetness. Recipe VIDEO below.
Print
Rate
Save
Go to Collections
INGREDIENTS
100

g

granulated sugar

30

g

butter

60

ml

single cream

-

or 30ml double cream and 30ml full fat milk
INSTRUCTIONS
Measure out all of your ingredients into separate bowls (100g granulated sugar, 30g butter, 60ml single cream). Cut the butter into small cubes (this'll help you to incorporate it into the sauce quickly).

Put the sugar into a large saucepan spread even across the bottom and place onto a medium heat.

Once the sugar has clearly started to melt, gently move the sugar about the pan with the spatula until it has all melted.

Once the sugar has melted continue to stir gently with the spatula until it has turned a light brown colour.

As soon as the caramel is light brown, carefully add the butter and whisk rapid until the butter has melted and is combined.

Turn off the heat and add the cream, again whisking rapidly until combined.

If there are any small sugar crystals, pass the sauce through a metal sieve to remove them.

Put into a bowl or jug and refrigerate to cool.
NOTES
This recipe makes approximately 100ml/150g of caramel sauce.
WANT TO HEAR ABOUT NEW RECIPES FIRST?
SUBSCRIBE to the Charlotte's Lively Kitchen Mailing List
NUTRITIONAL INFORMATION
Calories:
111
kcal
|
Carbohydrates:
14
g
|
Fat:
6
g
|
Saturated Fat:
3
g
|
Cholesterol:
18
mg
|
Sodium:
33
mg
|
Potassium:
8
mg
|
Sugar:
14
g
|
Vitamin A:
195
IU
|
Calcium:
6
mg
Any nutritional information provided is the estimated nutritional information per serving. Please refer to my guide to Charlotte's Lively Kitchen nutritional information if you would like to learn more about how this is calculated.
---